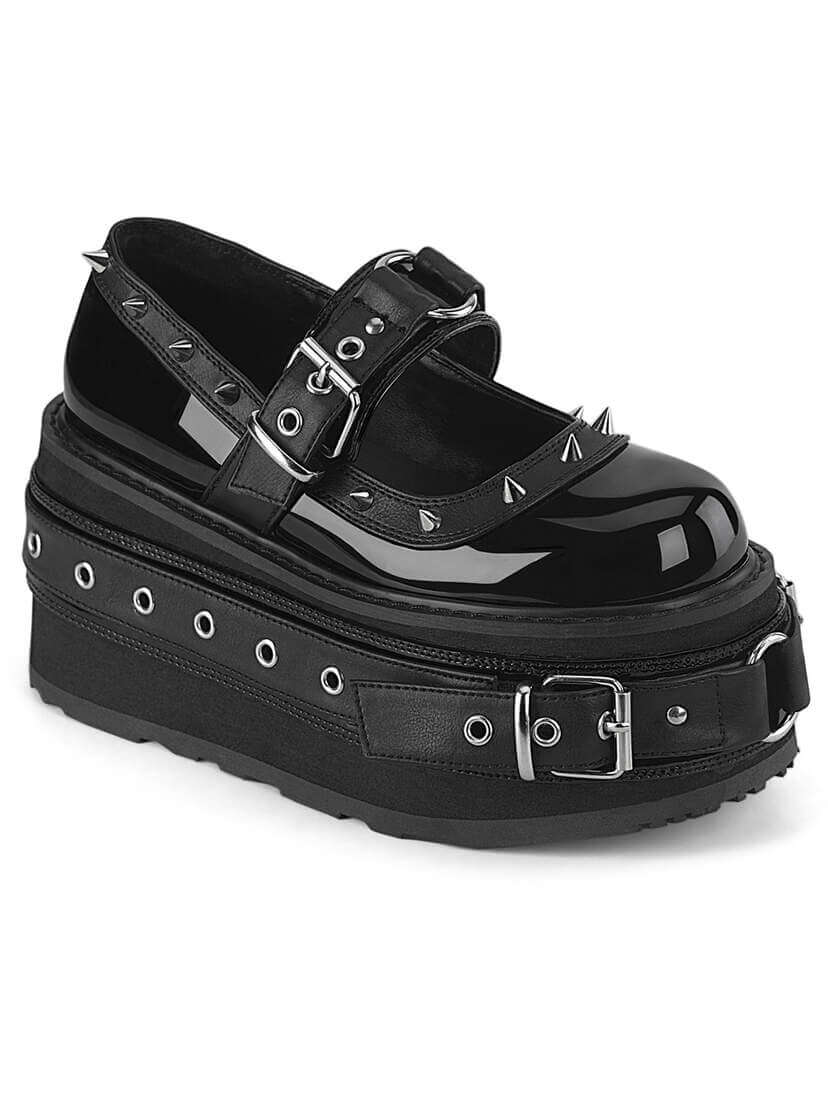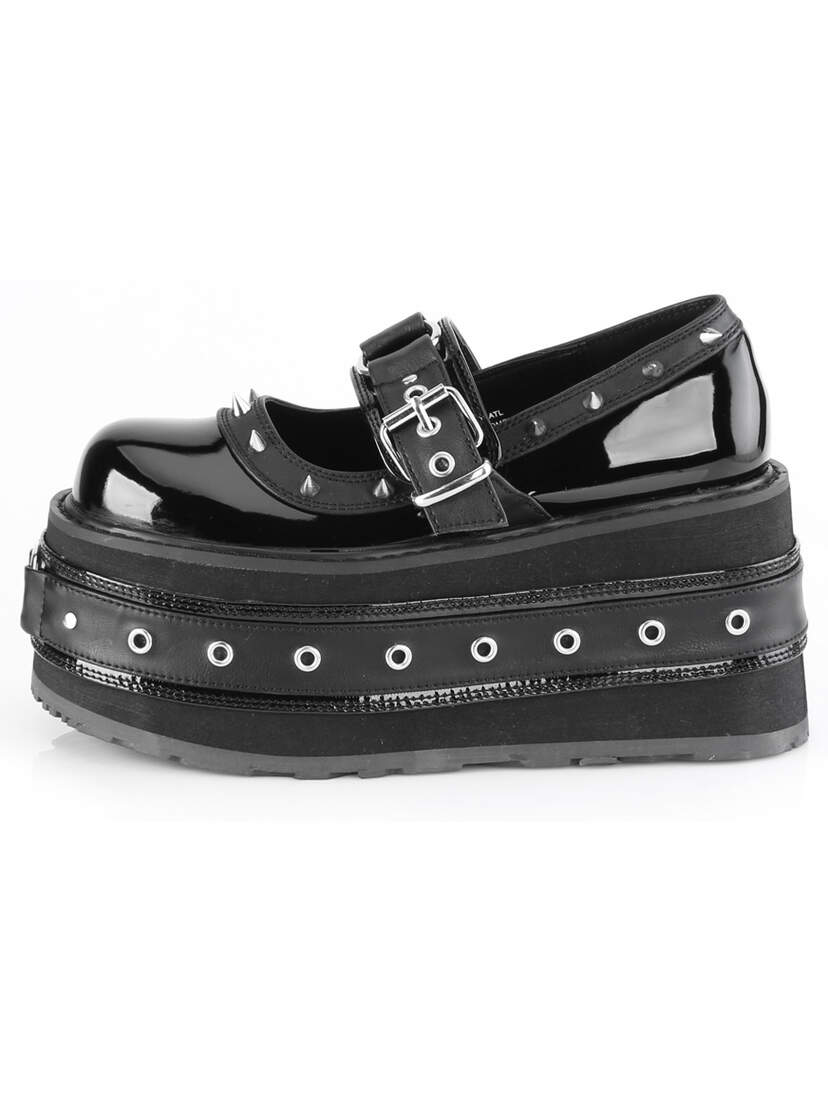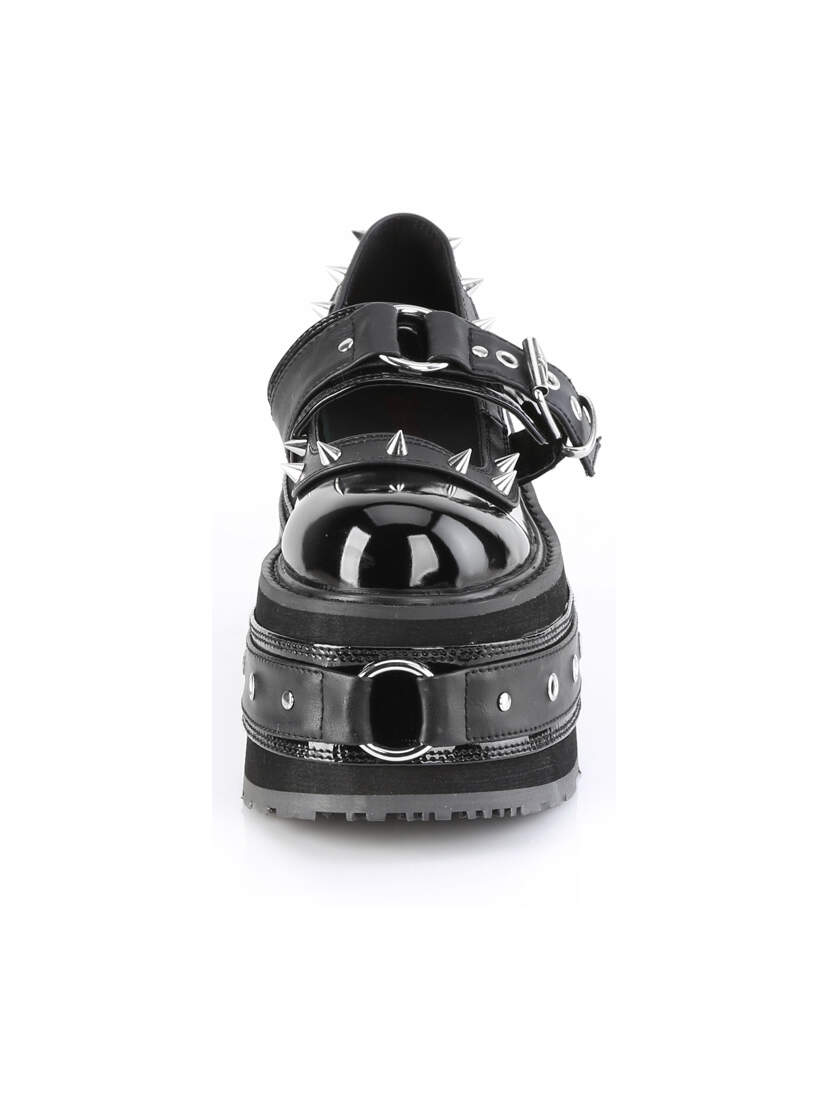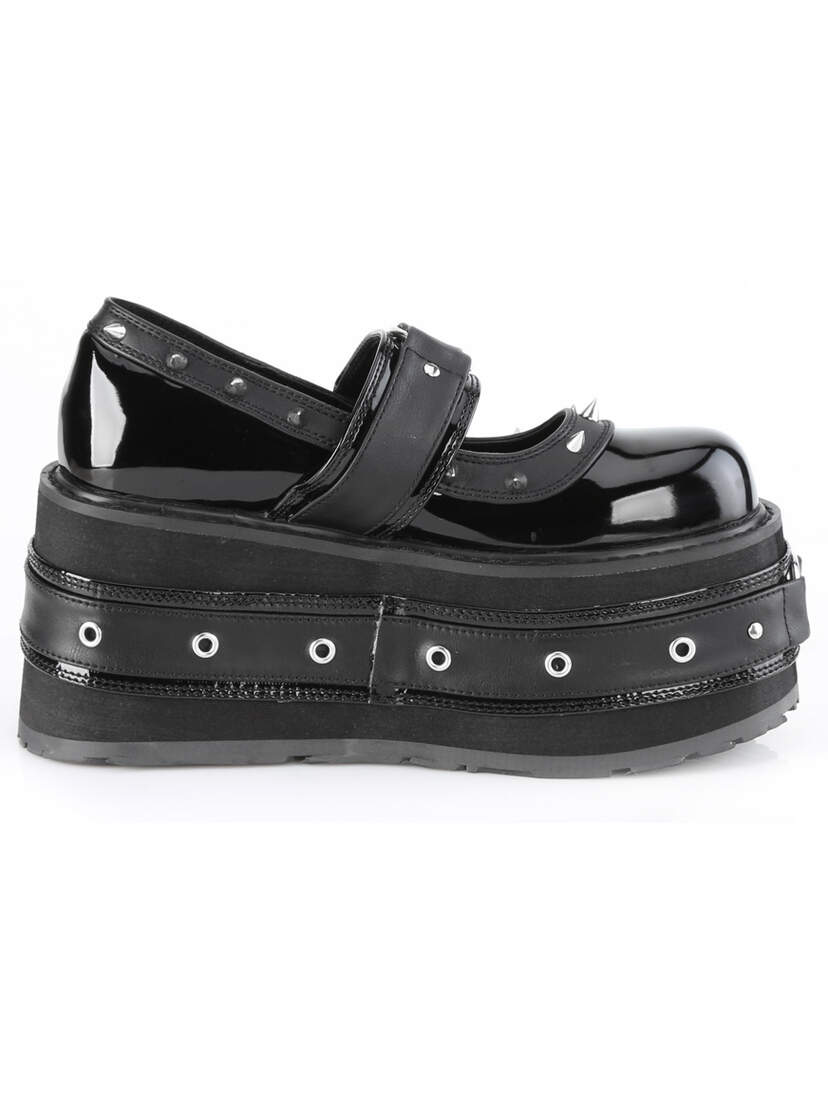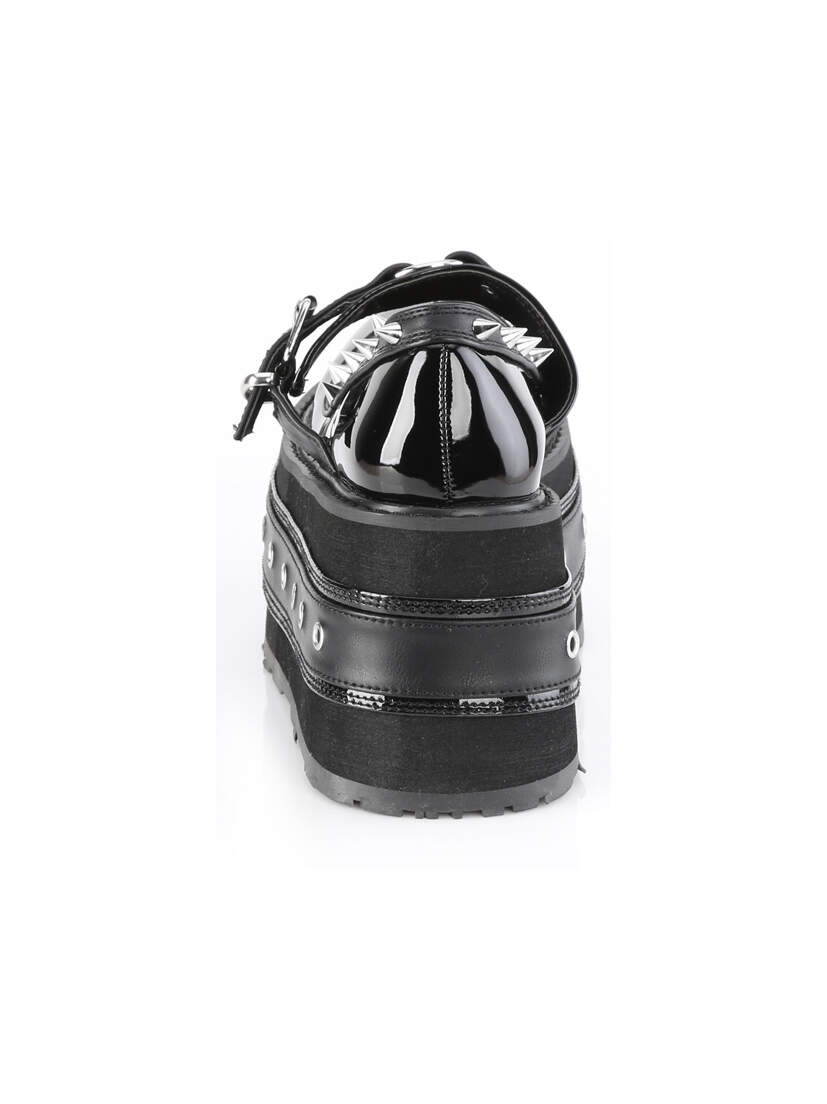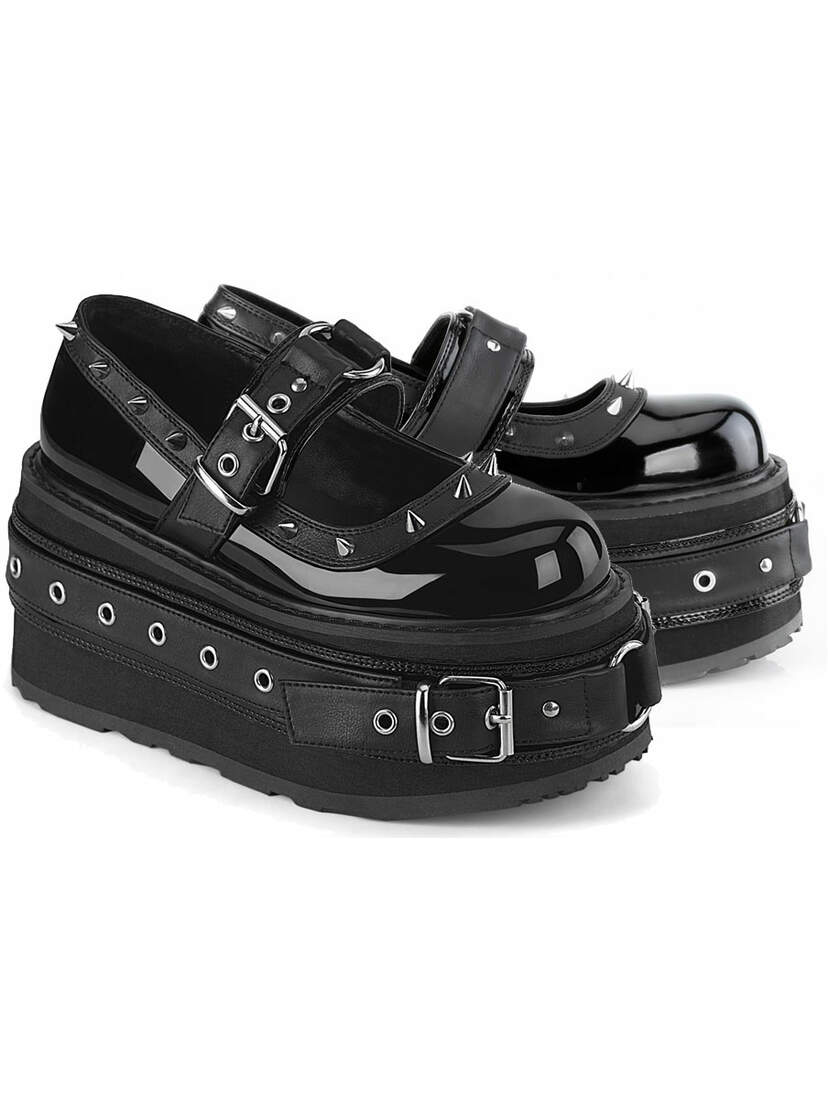 DAMNED-20 Platform Maryjane
Cone Spike Studs

Be fearless and add an air of rebellion to your look! The vamp trim is adorned with eye-catching cone spike studs, creating a fierce and captivating appearance that sets you apart from the crowd.
Buckle Straps with O-Ring

Step into the captivating world of alternative fashion with our thoughtfully designed Buckle Straps featuring striking O-Ring details. These straps add a unique and edgy touch, making them the perfect complement to your bold wardrobe.
Express yourself

The DAMNED-20 is more than just shoes; they are a symbol of self-expression and confidence. Whether you're attending concerts, going to parties, or simply showcasing your bold personality, these platform Maryjanes will be your faithful companions.