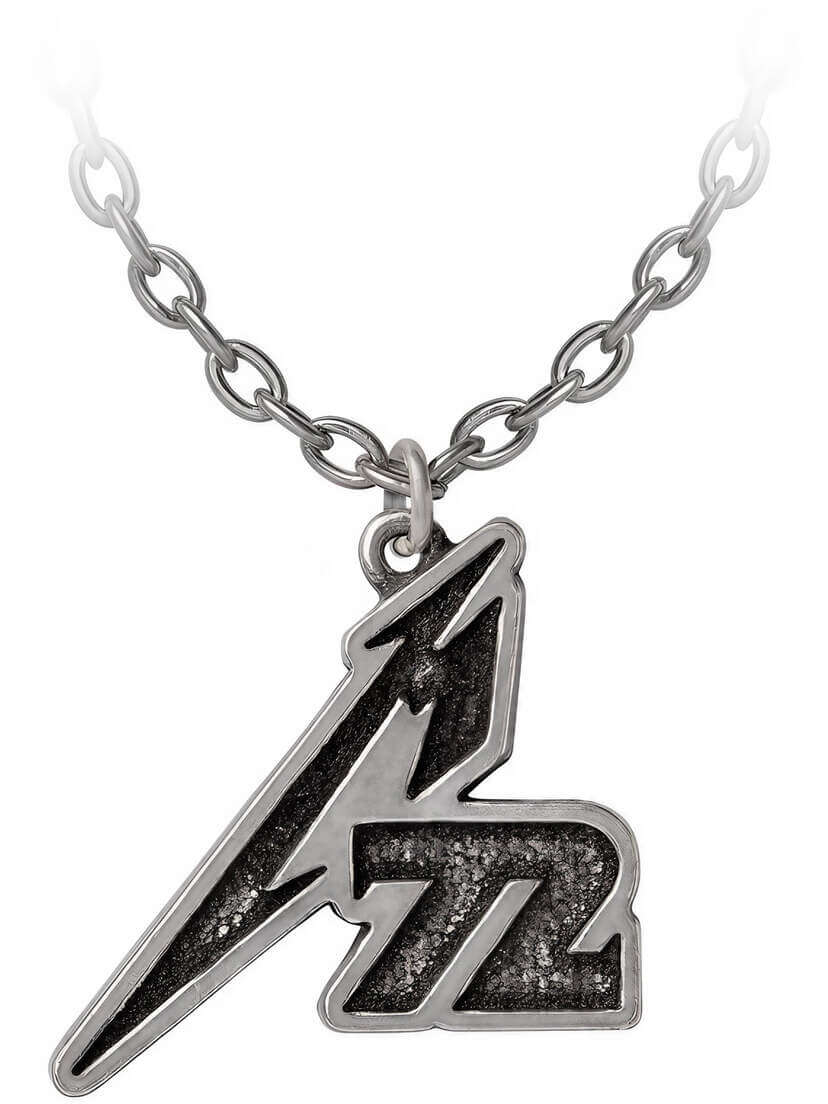 Metallica M72 Pendant Necklace
Unleash your inner rocker and pay homage to one of the greatest bands in rock history with the Metallica M72 pendant necklace.
Metallica's 72 Seasons logo

Crafted in extraordinary pewter, this pendant features the iconic M72 concert tour logo design from Metallica's eleventh studio album, "72 Seasons," and their electrifying world tour.

The M72 Logo Pendant is a true testament to your love for Metallica. It's a bold and striking piece that stands out, just like the band's unforgettable music. Now, you can carry a piece of their legacy with you wherever you go.
Approximate Dimensions: Height 1.07" x Width 1.26" x Depth 0.12"
Provided with a nickel-free 21" trace chain featuring a secure clasp fastener.