JUST IN
Within the last 30 days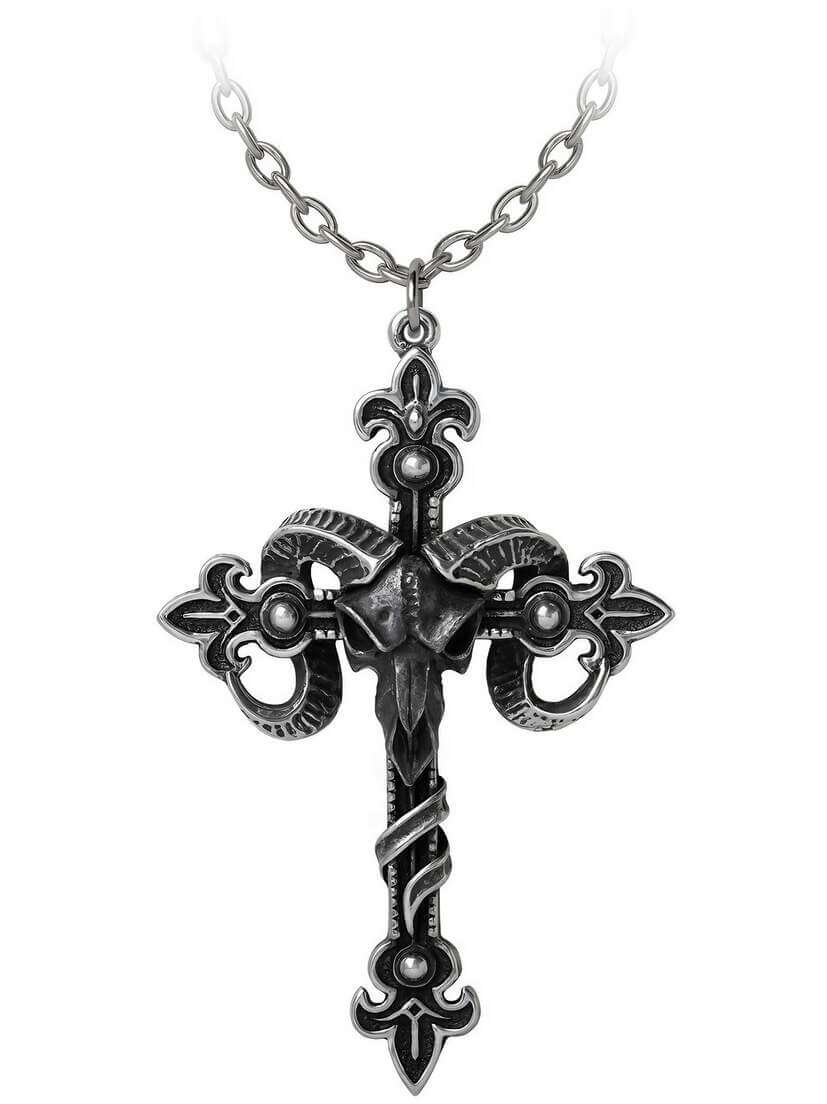 Cross of Baphomet Pendant
Indulge in the enigmatic allure of our Cross of Baphomet Necklace, a true testament to gothic artistry and craftsmanship. Crafted by Gothic Alchemy in fine English antiqued pewter, this pendant encapsulates the spirit of rebellion and dark elegance.
Impaled skull of Baphomet

The centerpiece of our Cross of Baphomet Necklace is undeniably its haunting focal point, the skull of Baphomet. Dramatically impaled on the cross of crucifixion, this meticulously crafted blackened ram's skull with its striking silver-colored horns, embodies both the mystique and defiance of the gothic aesthetic.

Embrace the darkness and make a bold statement with this unique piece of gothic jewelry. Whether you're seeking to add a touch of intrigue to your outfit or to express your love for gothic aesthetics, the Cross of Baphomet Necklace is the perfect choice.
Approximate Dimensions: Width 1.85" x Height2.87" x Depth 0.47"
Chain Length: Pendant hangs from a nickel-free chain with clasp fastener. Trace chain, approx. measuring 20" total