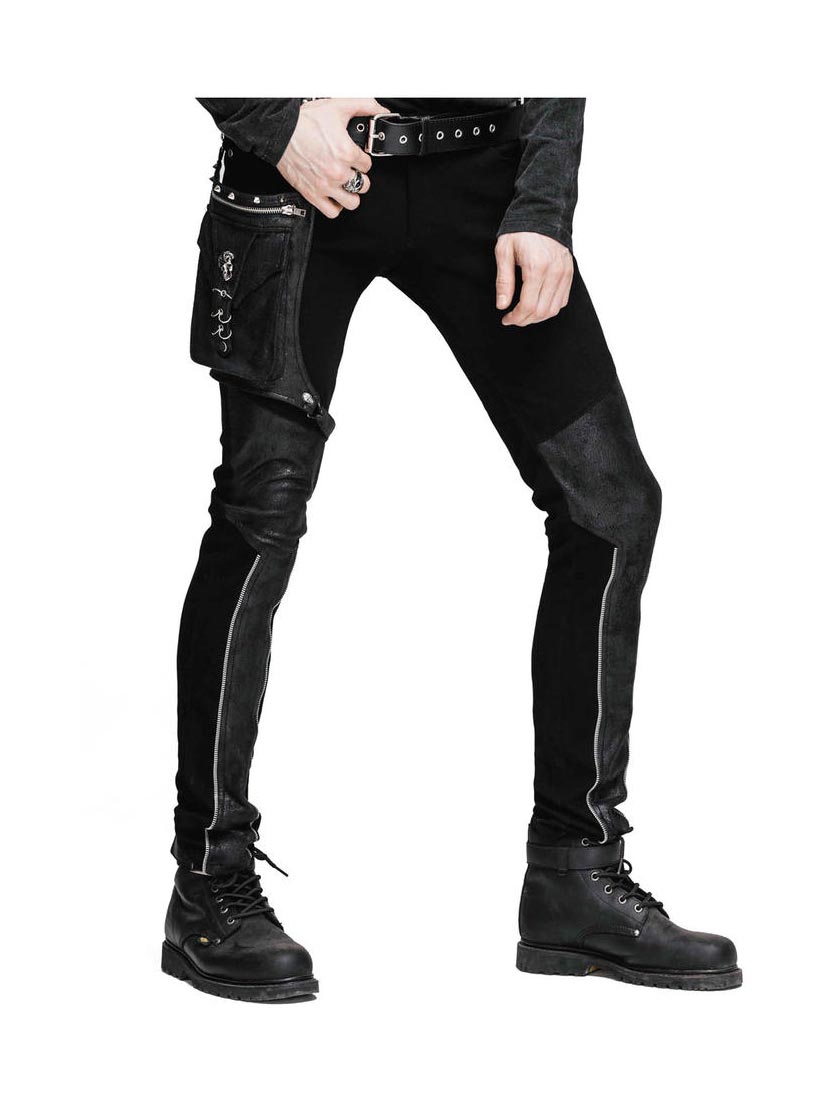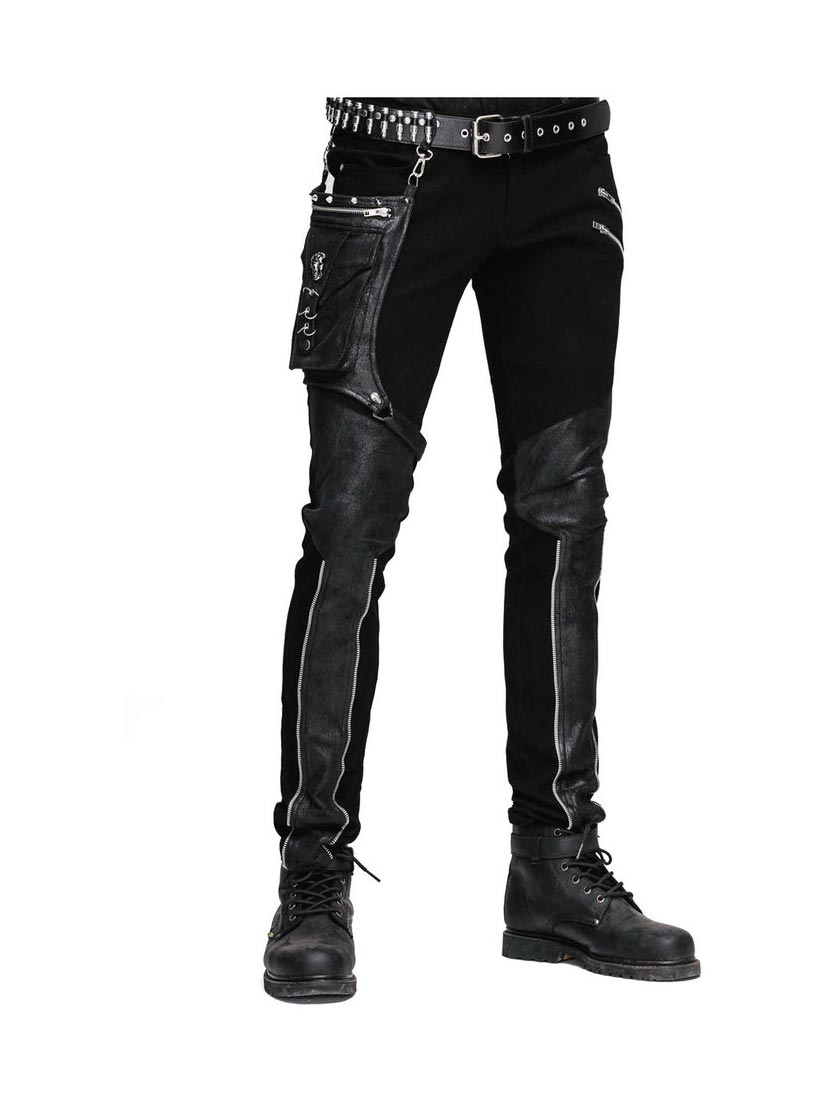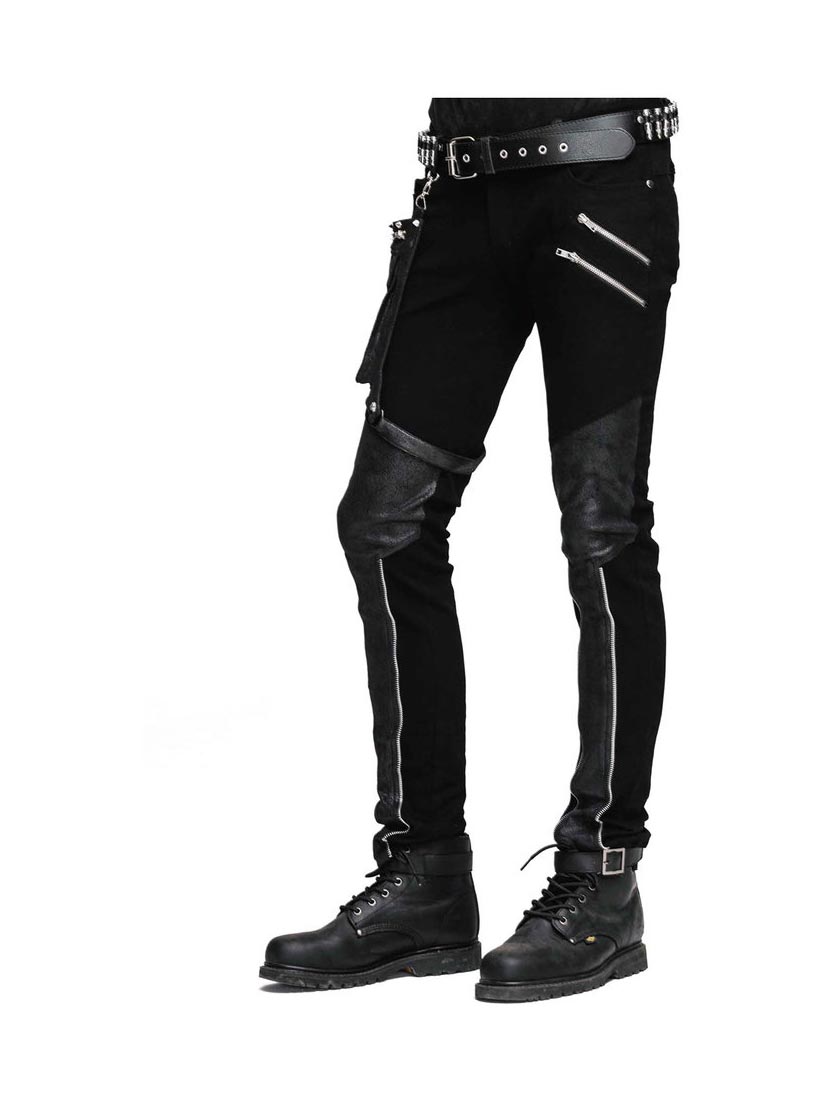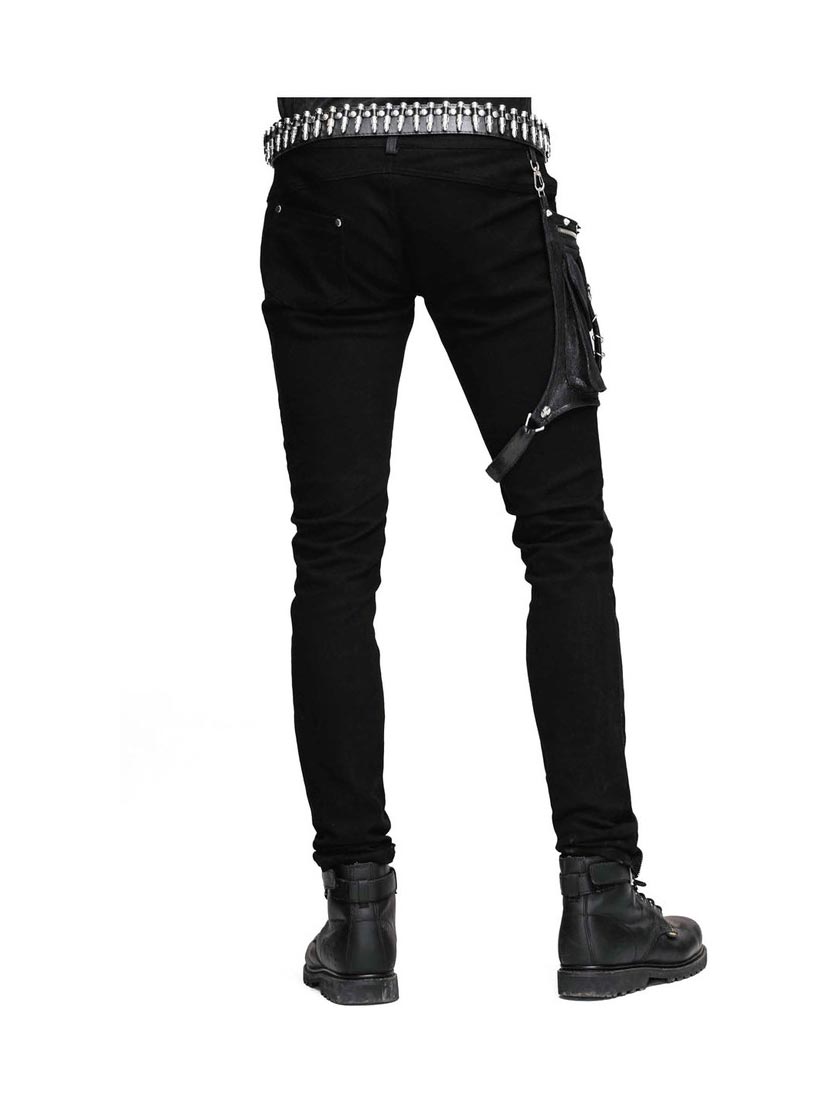 Assailant Men's Gothic Pants
Discover the remarkable Assailant men's pants that seamlessly blend style with functionality. These pants not only exude a striking visual appeal but also offer versatile features to enhance your everyday wear.
Pants with ample storage

With two front pockets and back pockets, these pants provide ample storage for your essentials. What sets the Assailant pants apart is their detachable side pouch, designed with meticulous attention to detail. This pouch features a button flap pocket adorned with skull, rings, grommets, and spikes, adding a bold and edgy touch to your attire. But that's not all – inside the pouch, you'll find a secure zipper pocket, perfect for safeguarding your cash, phone, and valuables, ensuring you can move confidently and comfortably wherever you go.
Zipper detials

The front of these pants boasts a zipper fly with a skull button, enhancing both style and convenience. Additionally, the Assailant pants feature side and leg zipper details that further elevate their unique look, making them the ideal choice for those who appreciate fashion that goes beyond the ordinary.
Zipper fly with skull button
Zipper details on leg and hip
Two front pockets and one back
Detachable side pouch.
Sizing Information for: Assailant Men's Gothic Pants
Option
Length
Waist
Small
108
83.5
Medium
108.5
86.5
Large
109
89.5
Xtra Large
109.5
92.5
XXX Large
110.5
98.5
Measurements are currently in
This chart is specific for this item.