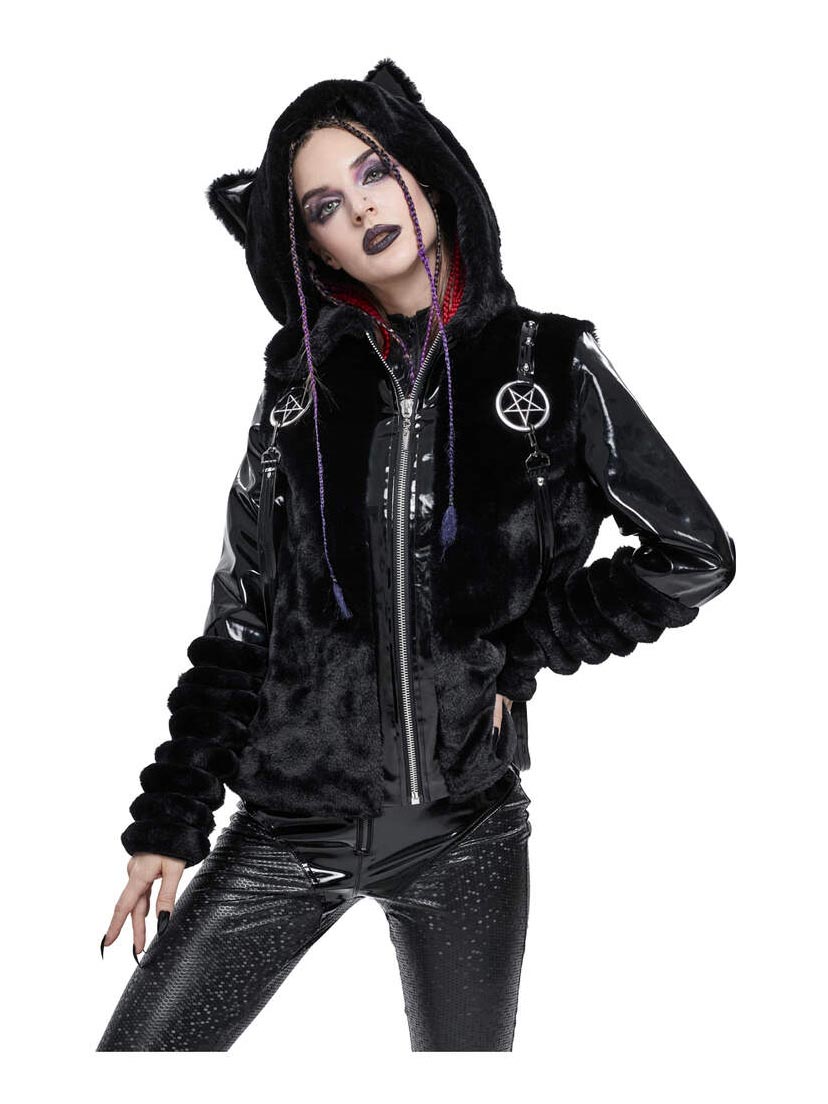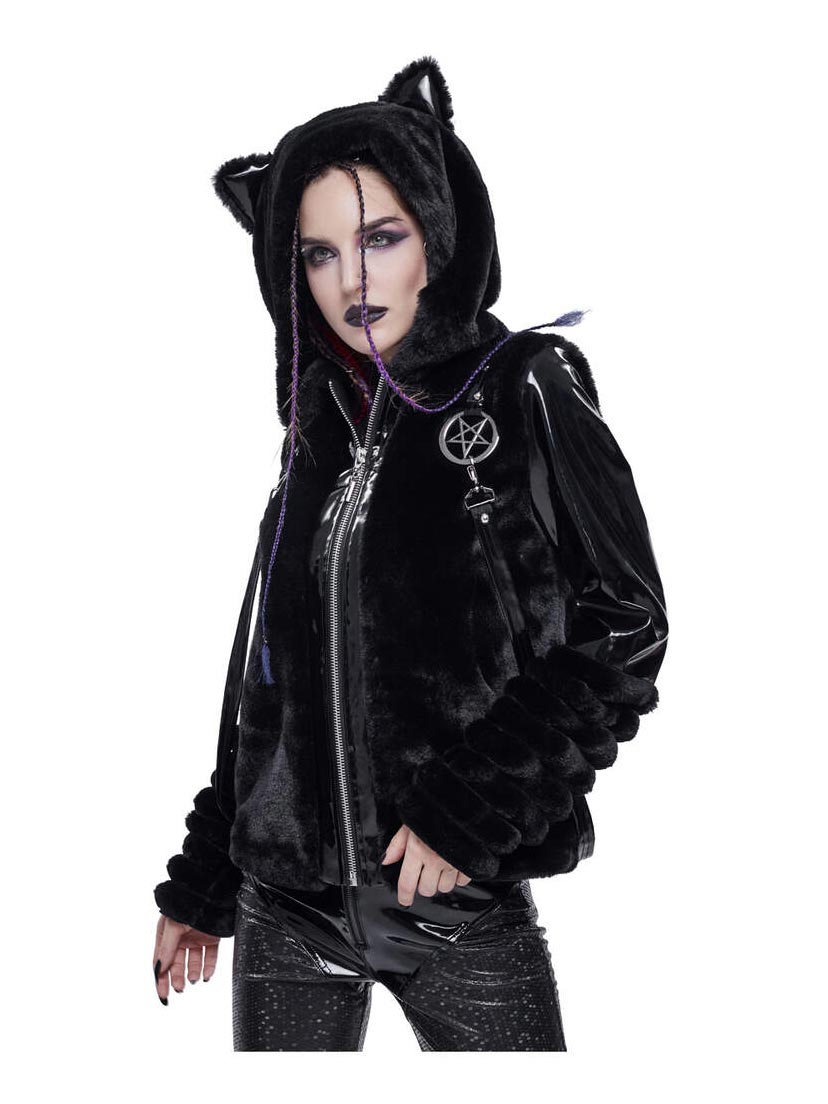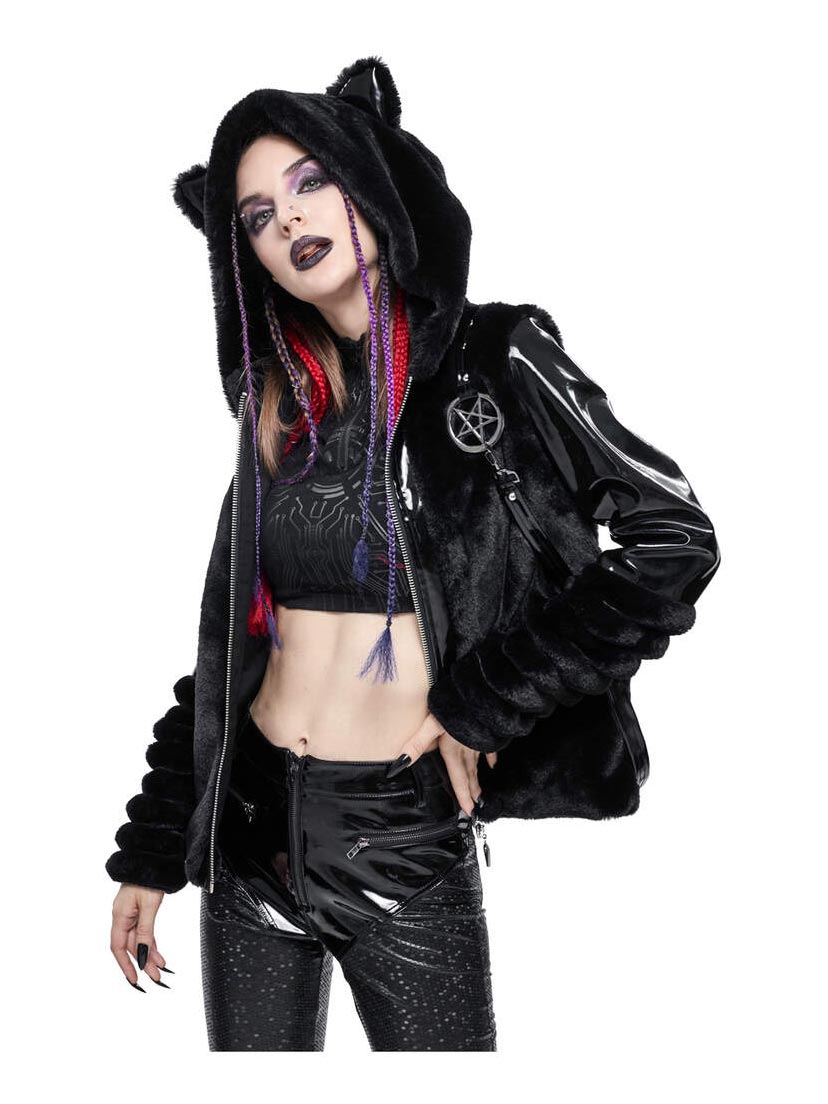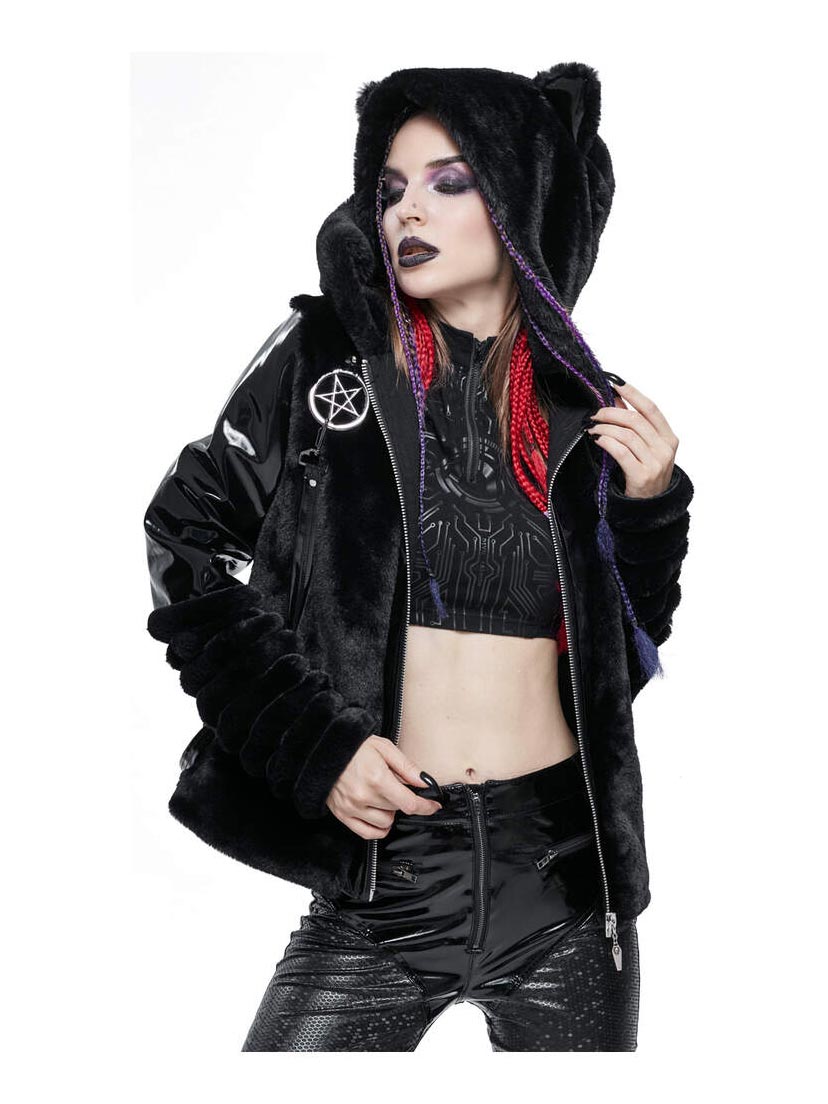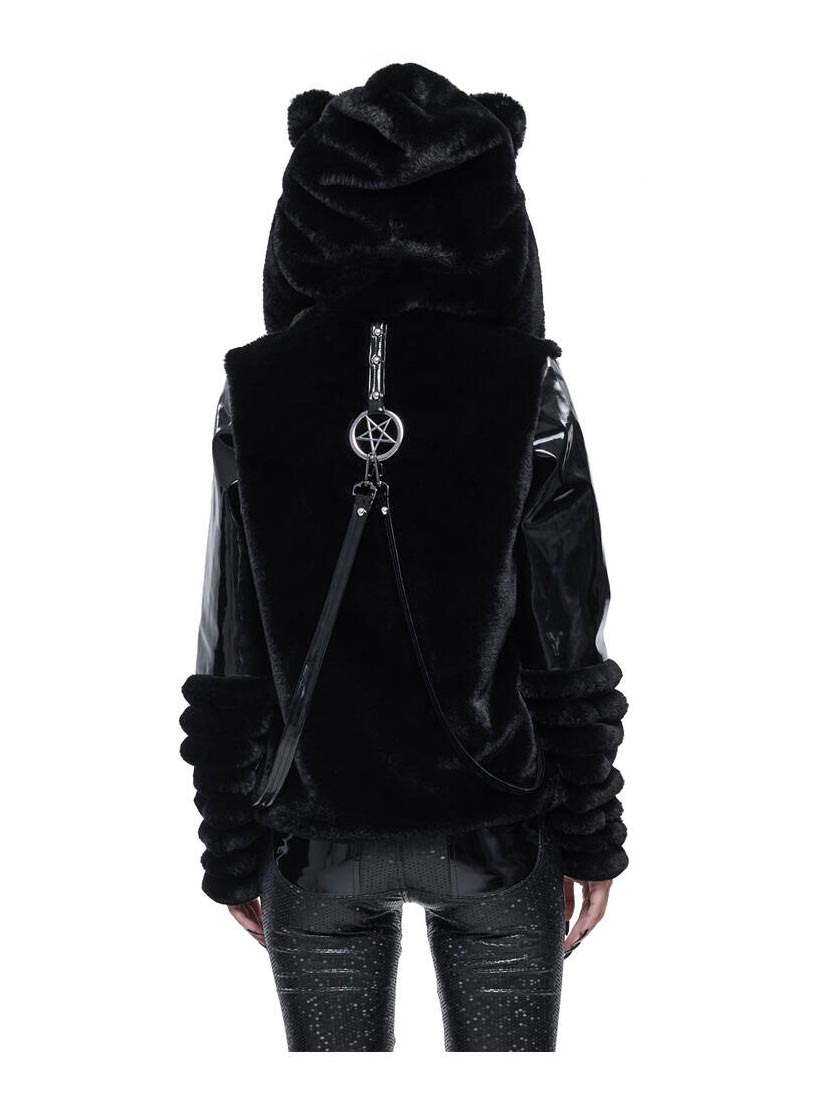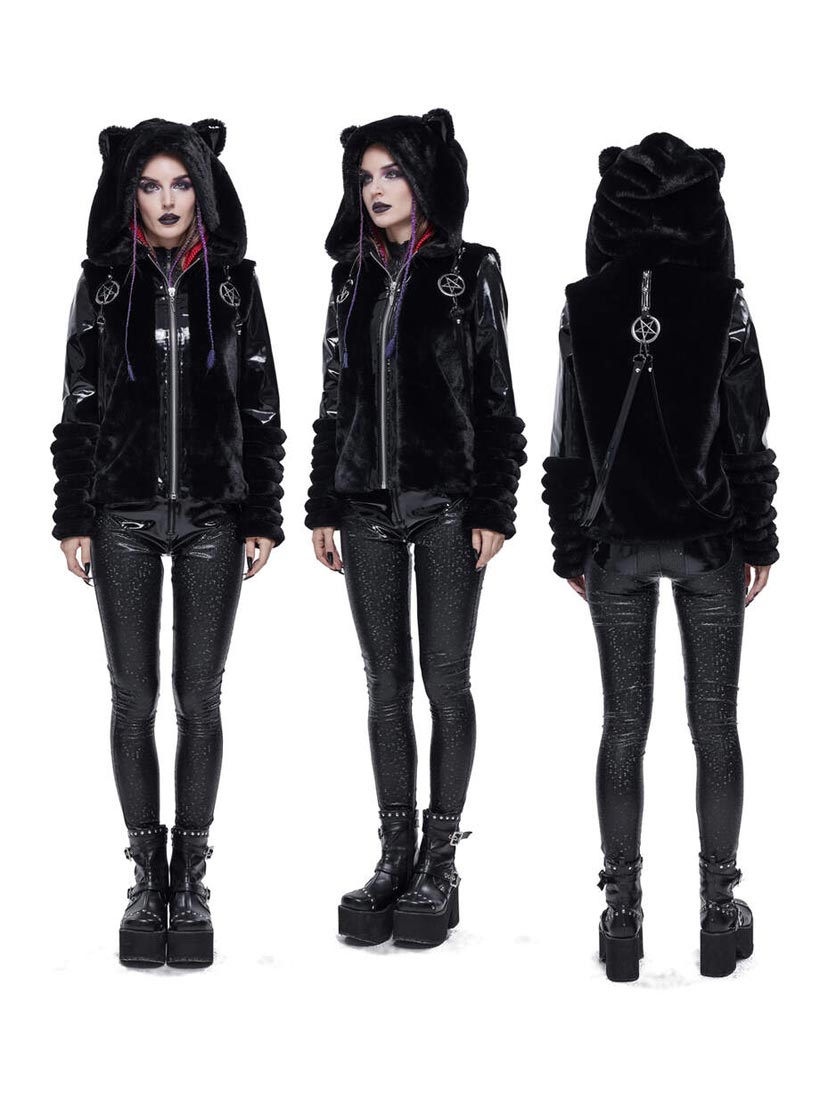 Hell Cat Jacket
Keep warm in this super comfy coat! The Hell Cat jacket is a patent PU jacket with faux fur and an oversized kitty eared hood. The front has two large metal pentagrams with removable straps that go around to a central back pentagram.
Zip up front with coffin zipper pull tab
Oversized kitty ear hood
Pentagram details
Sizing Information for: Hell Cat Jacket
Option
Length
Chest
Shoulder
Xtra Small
61
102
40
Small
62
107
41.25
Medium
63
112
42.5
Large
64
117
43.75
Xtra Large
65
122
45
XXtra Large
66
127
46.25
XXX Large
67
132
47.5
Measurements are currently in
This chart is specific for this item.