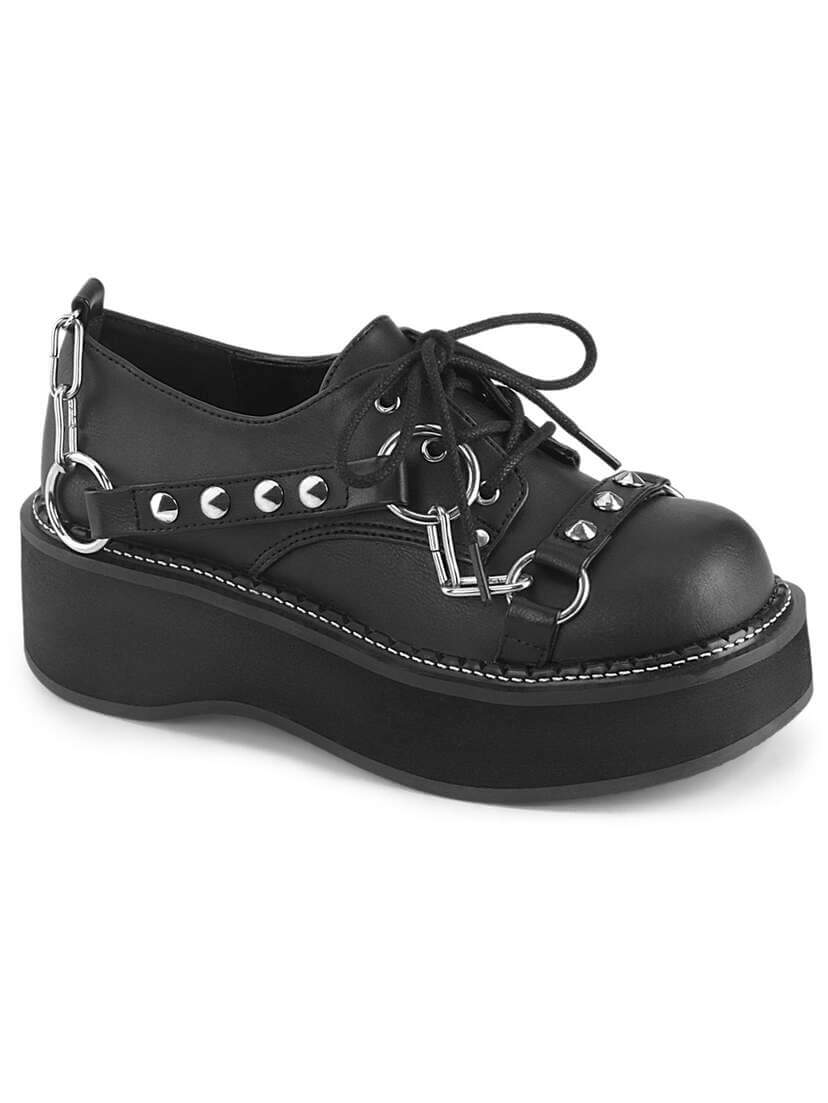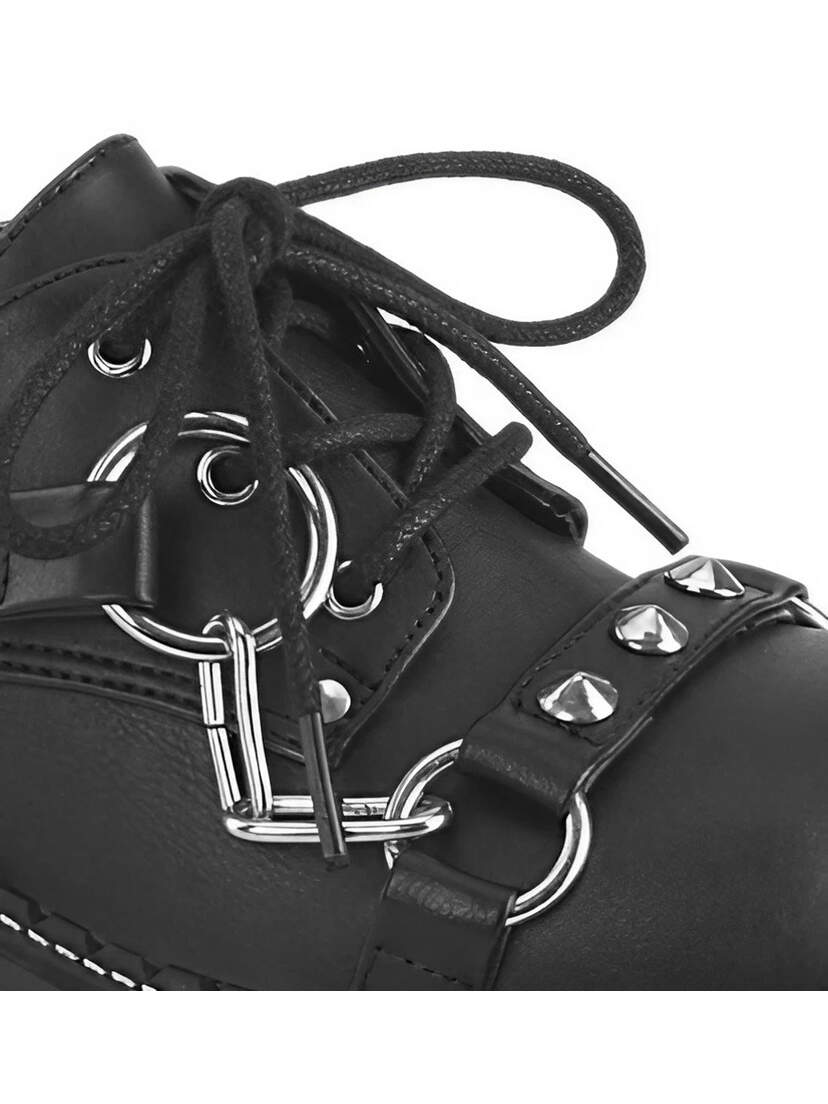 Emily-32 Platform Oxford Shoes
These vegan leather platform shoes, clad in sleek black, are more than just footwear – they're a bold statement of your unique fashion identity.
2 inch tall platform

With a 2" platform sole, these lace-up oxford shoes don't just provide a stylish edge; they offer comfort and a little extra height for a confident stride.

What truly sets EMILY-32 apart are the captivating details that adorn them. Across the toe, a cone spike strap adds a bold and edgy touch that demands attention. Along the side, a substantial chain and O-ring, combined with another cone spike strap, create a look that's both distinctive and unforgettable.