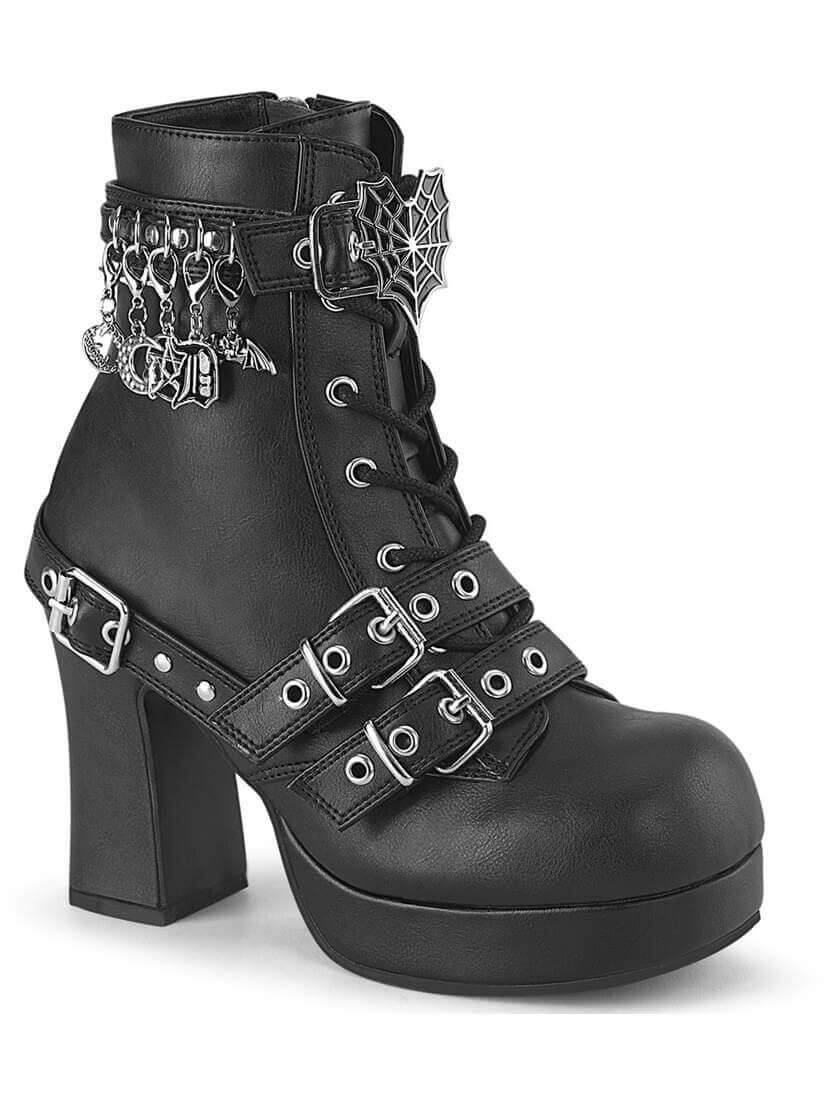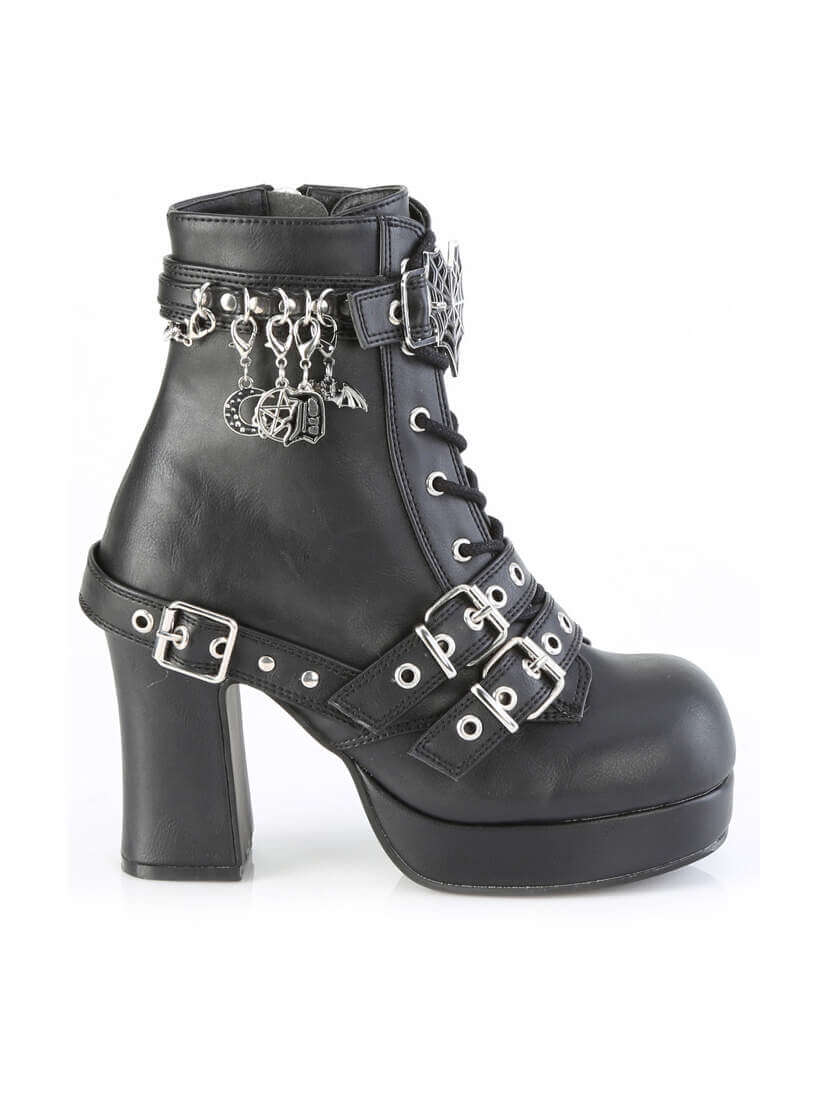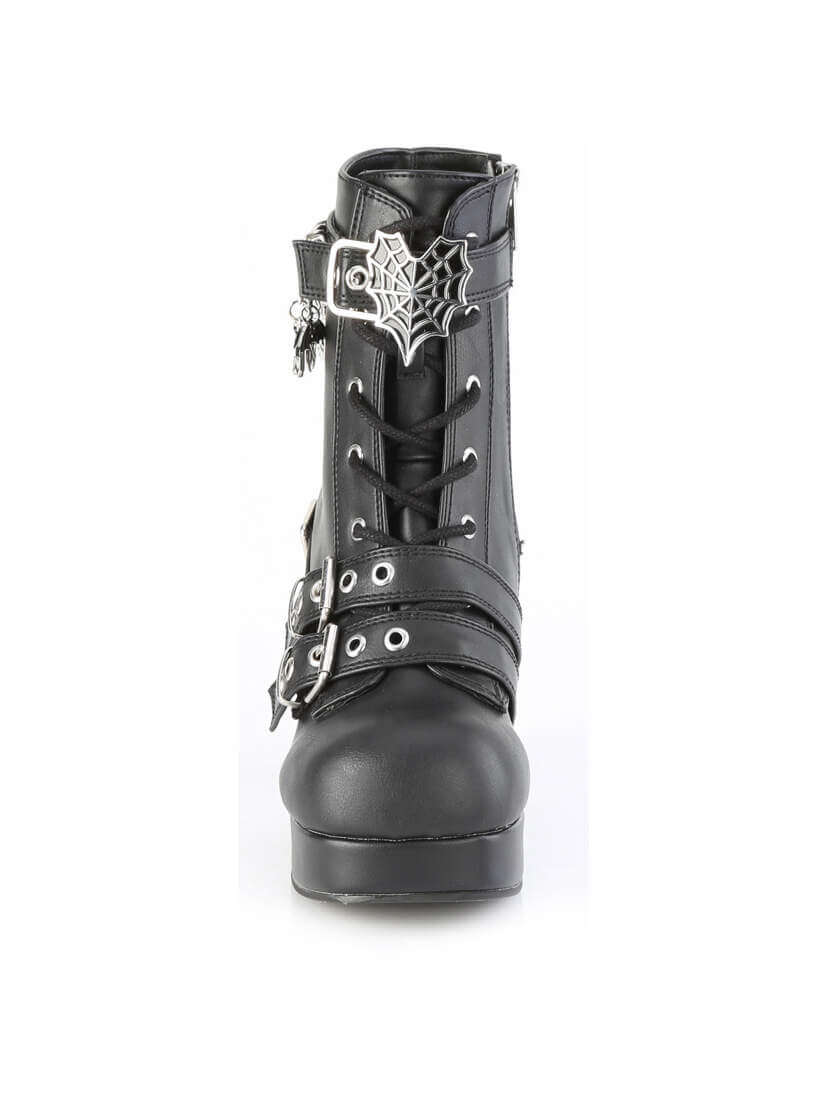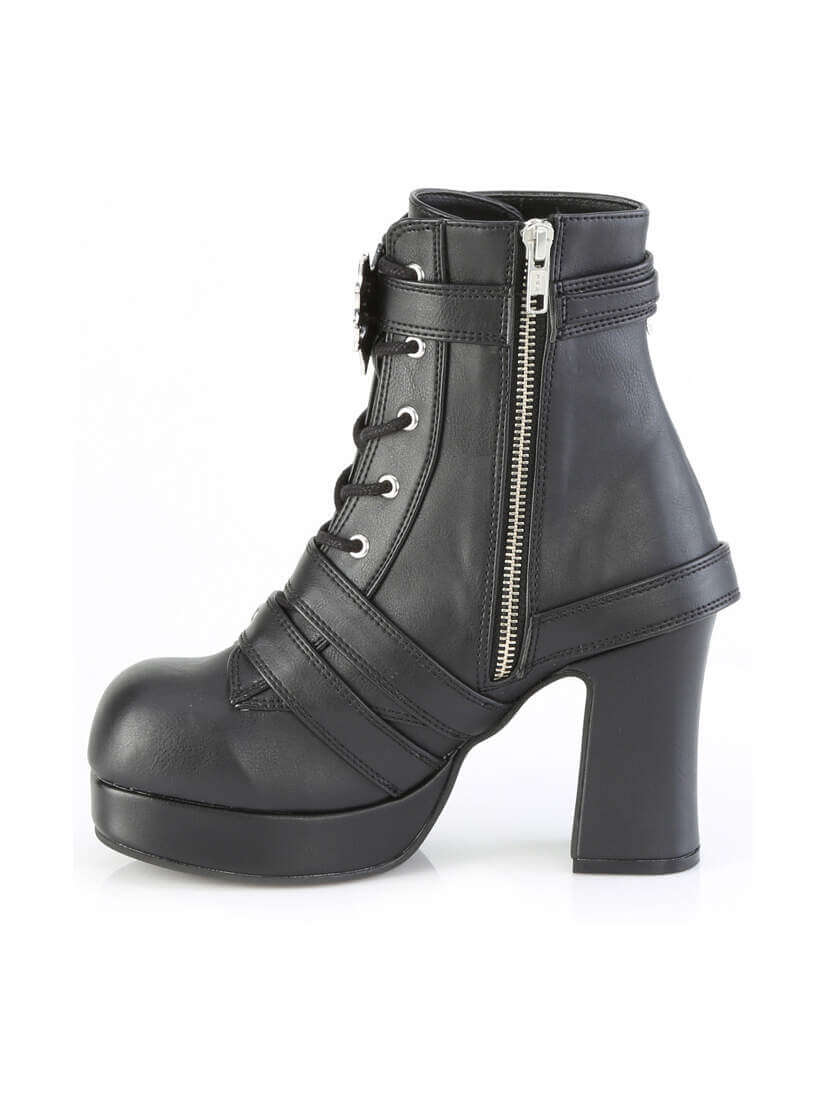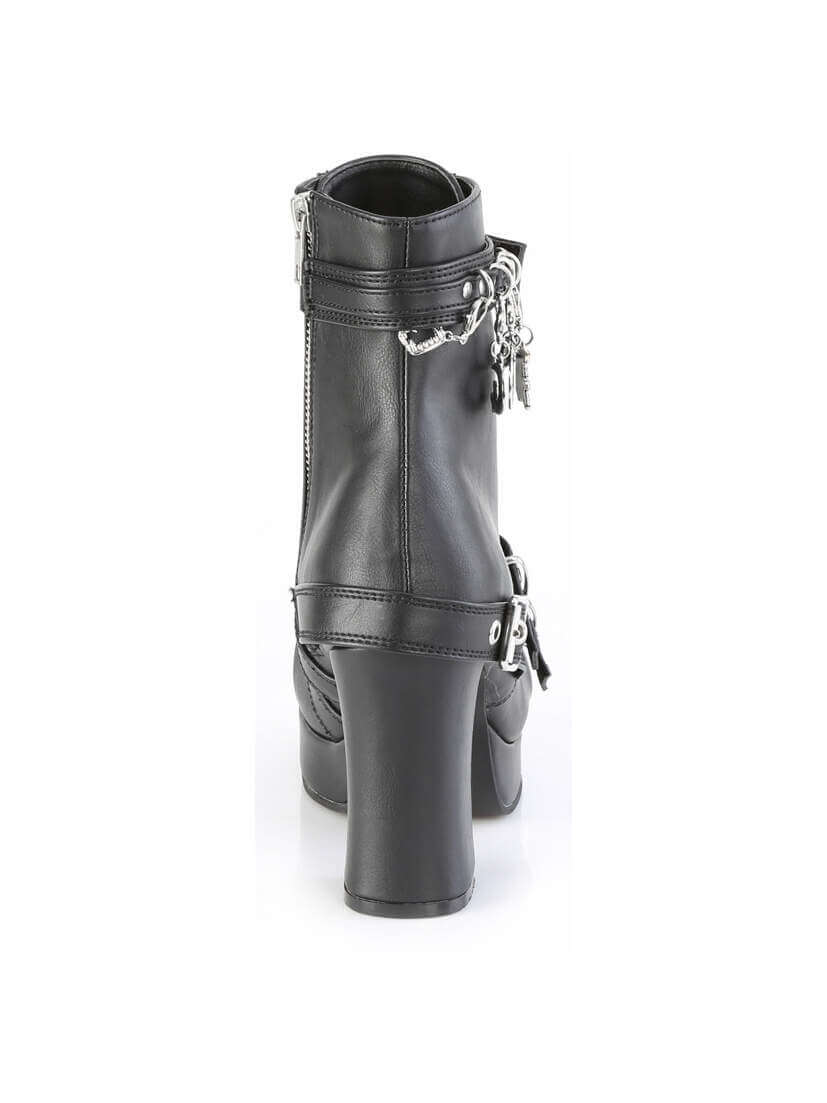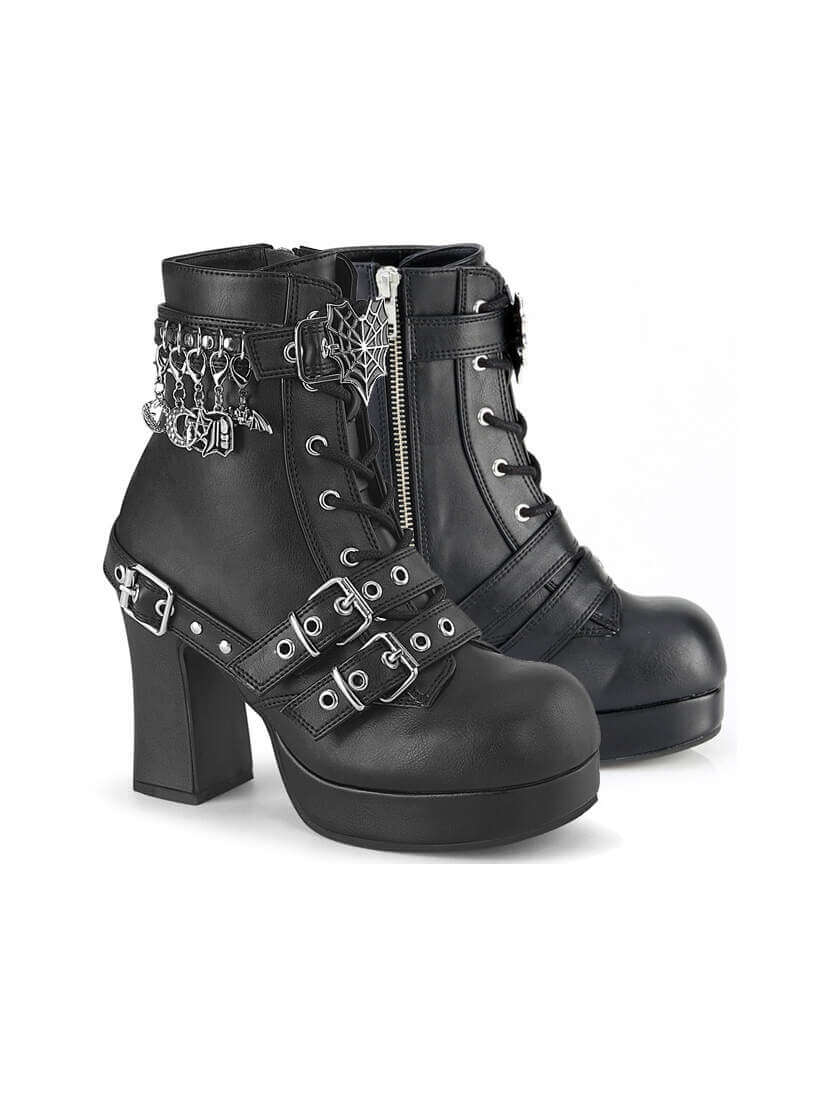 GOTHIKA-66 Mid-Calf Boot
Boots with charm

Unleash your inner gothic charm with the Demonia GOTHIKA-66 mid-calf boots. The lace-up front adds a touch of mystique, while the heart spider web buckle top strap adorned with D-rings and dangling charms adds an enchanting detail. Each step you take will captivate onlookers, as the charms sway and glimmer, evoking an enchanting allure that is uniquely yours.
Boots with just the right height

Standing tall on a 3 3/4" heel and a 1 1/4" platform, the GOTHIKA-66 provides the ideal lift, elevating your look to new heights of elegance. The lace-up front enhances the mystique of these boots, adding a touch of allure that commands attention wherever you go.

Available in sizes 6 to 12, the Demonia GOTHIKA-66 is a must-have for anyone who wants to embrace their gothic spirit and leave a lasting impression. Whether you're attending a themed event, a night out with friends, or simply want to showcase your unique style, these boots will be your trusted companion, ready to enhance your every step with a spellbinding allure.