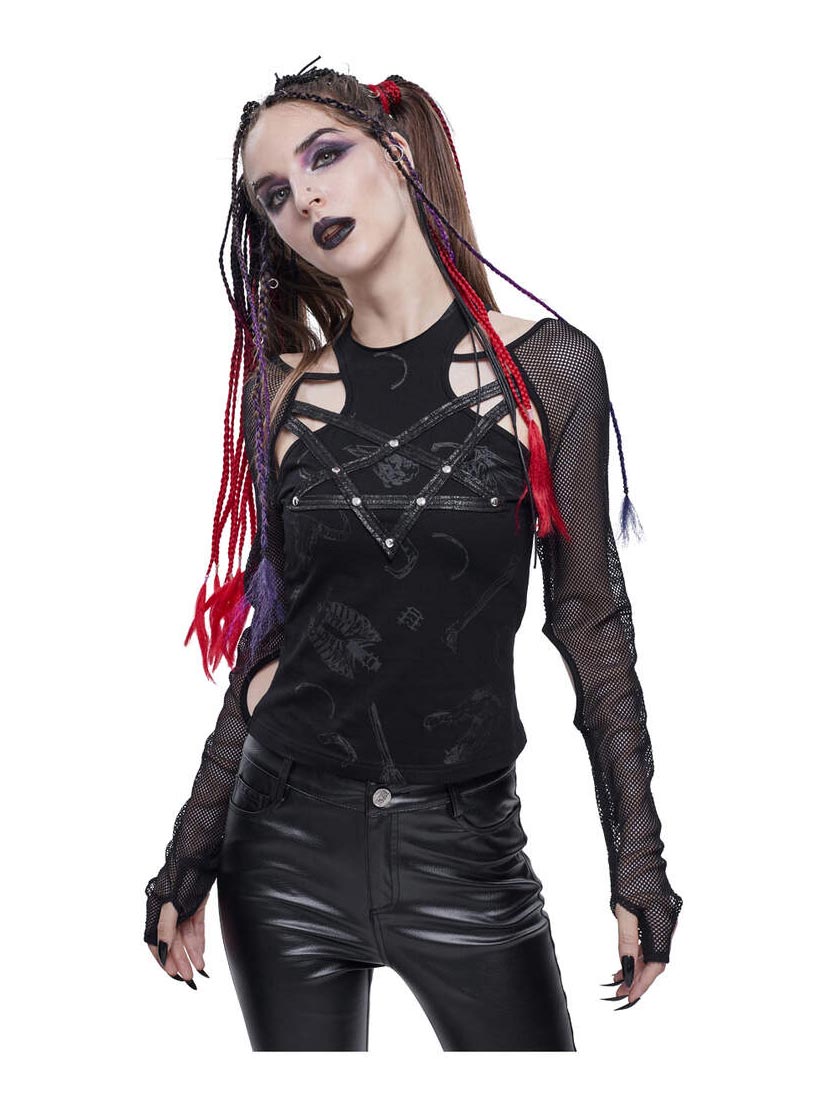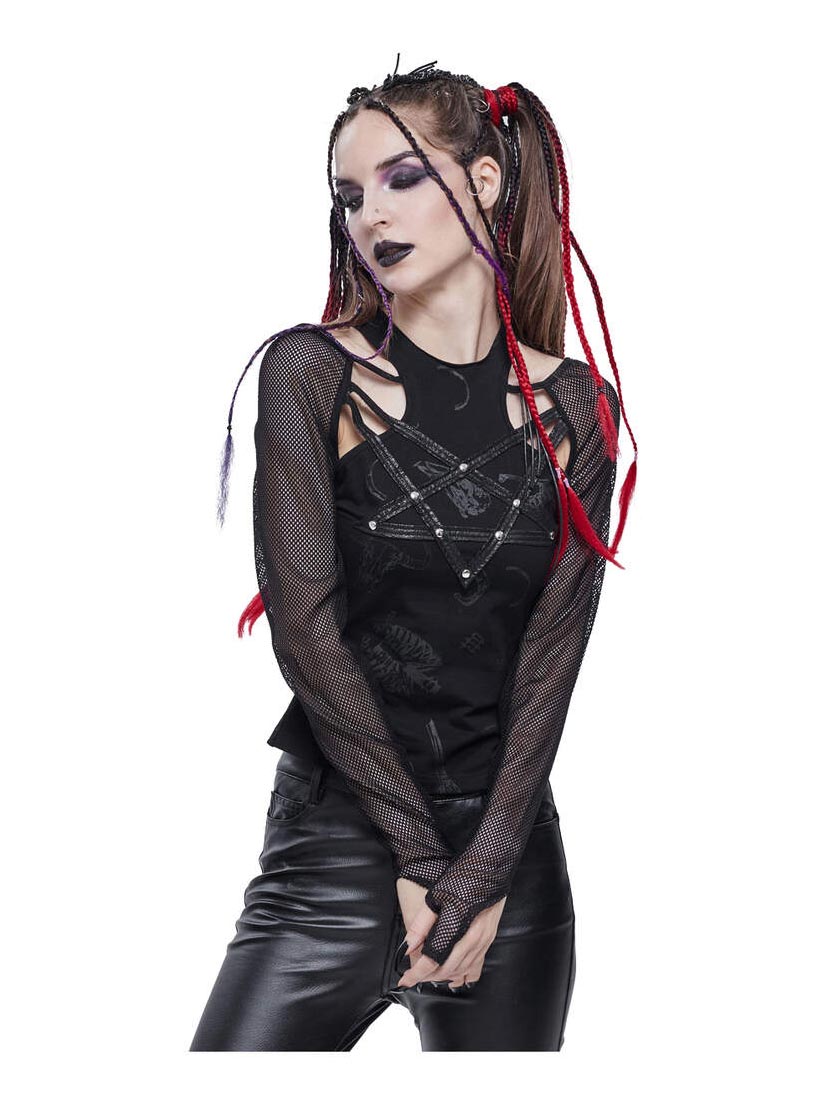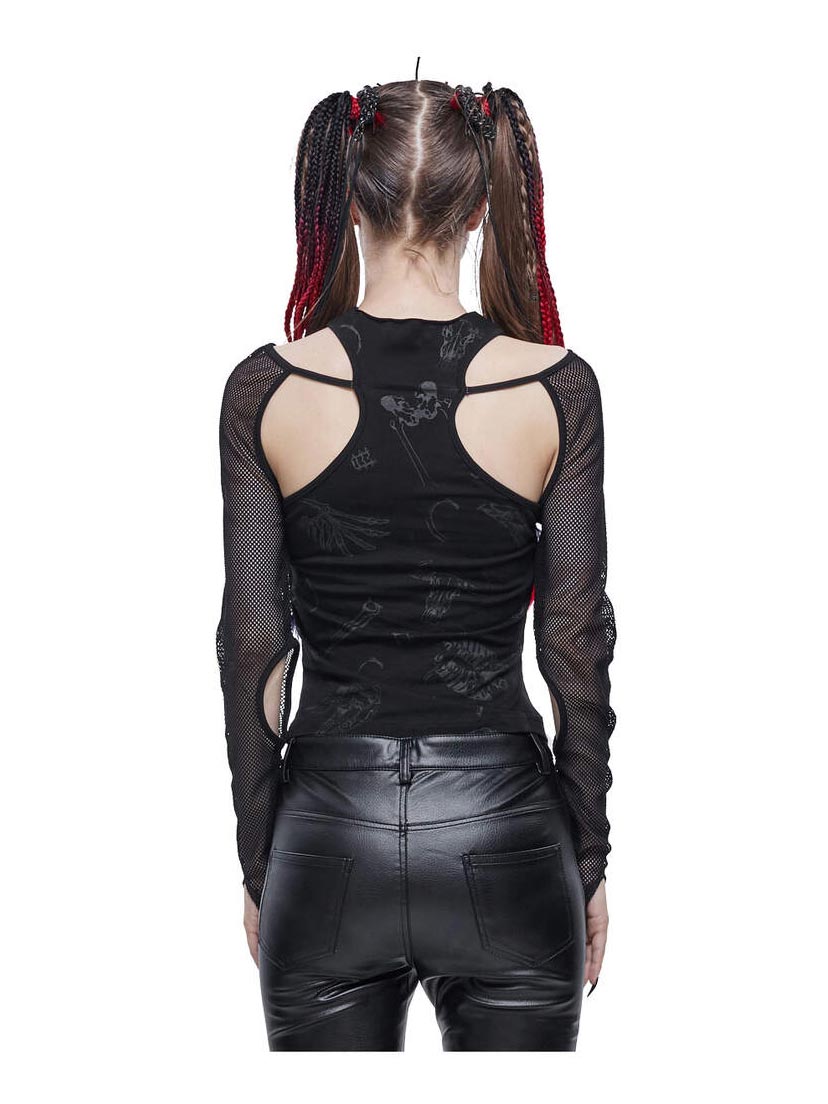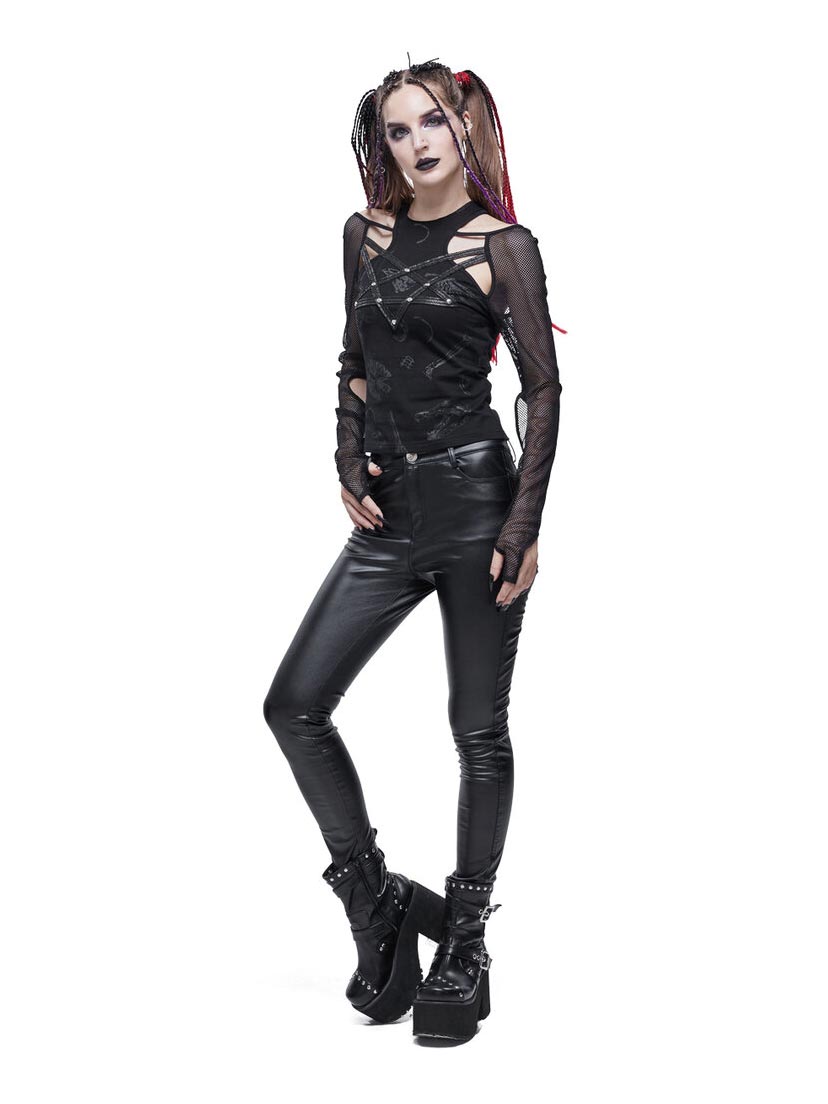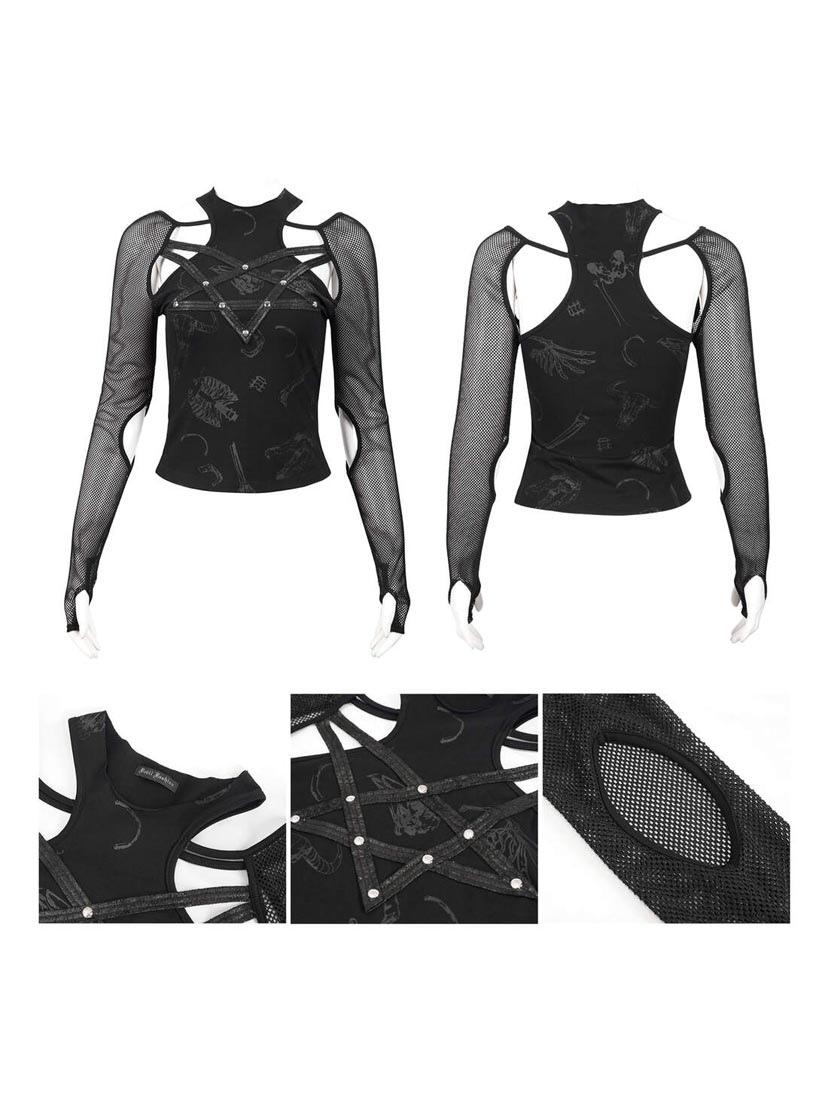 Scarlet Long Sleeve Top
This awesome top is sure to be a favorite. The Scarlet topo has mesh net long sleeves with thumb hole and single finger glove type sleeves. The front has a pentagram strap with rivets on top of black with grey print fabric. Give yourself a truly unique look with this top.
Sizing Information for: Scarlet Long Sleeve Top
Option
Chest
Waist
Xtra Small
79
67
Small
84
72
Medium
89
77
Large
94
82
Xtra Large
99
87
XXtra Large
104
92
XXX Large
109
97
Measurements are currently in
This chart is specific for this item.