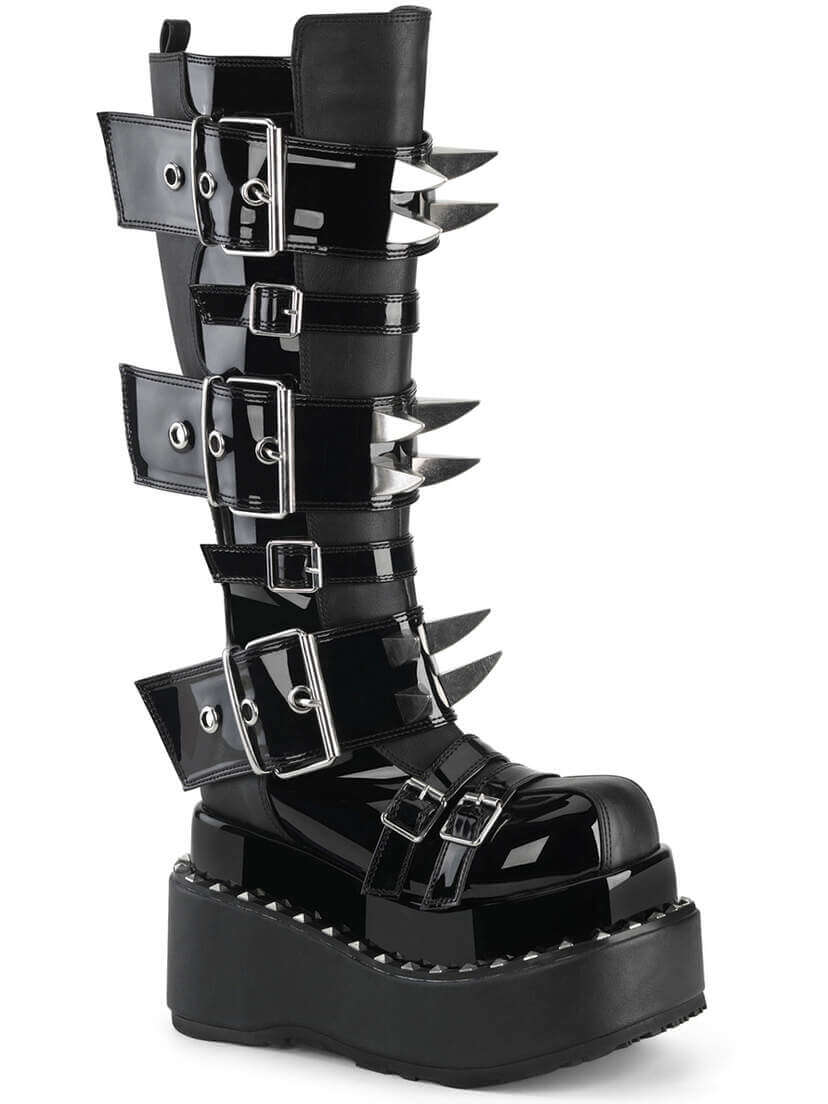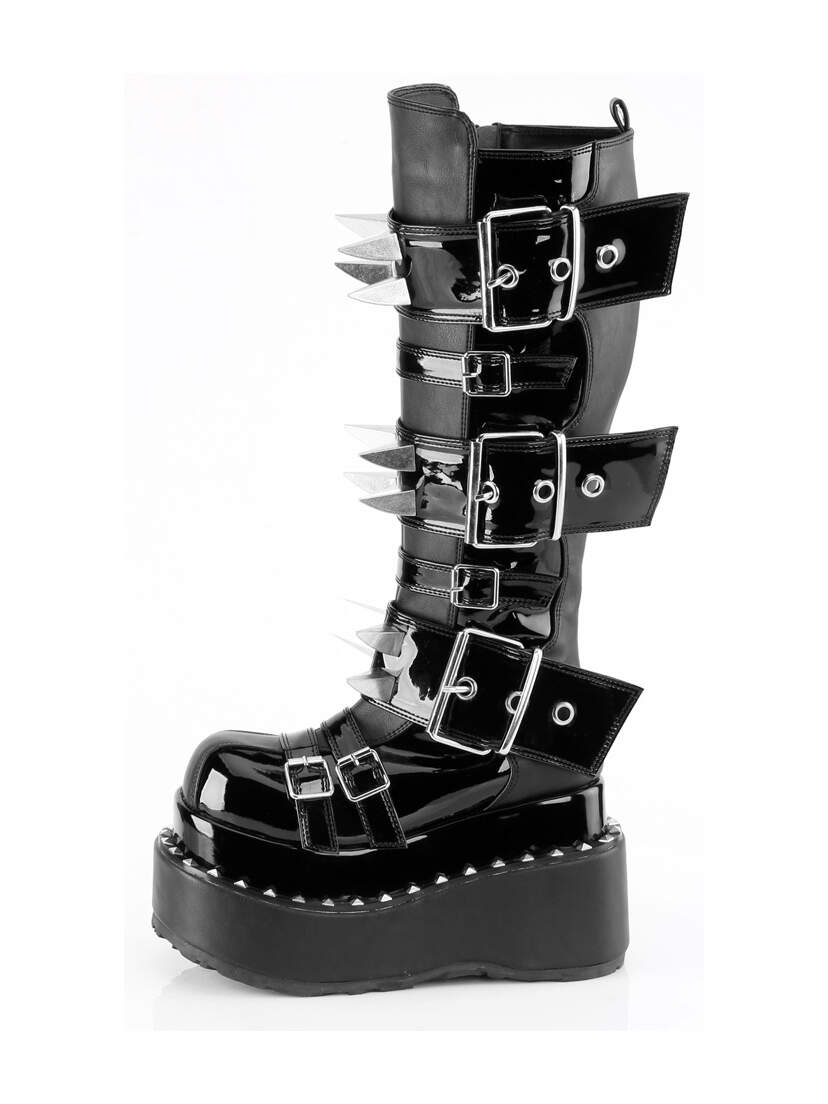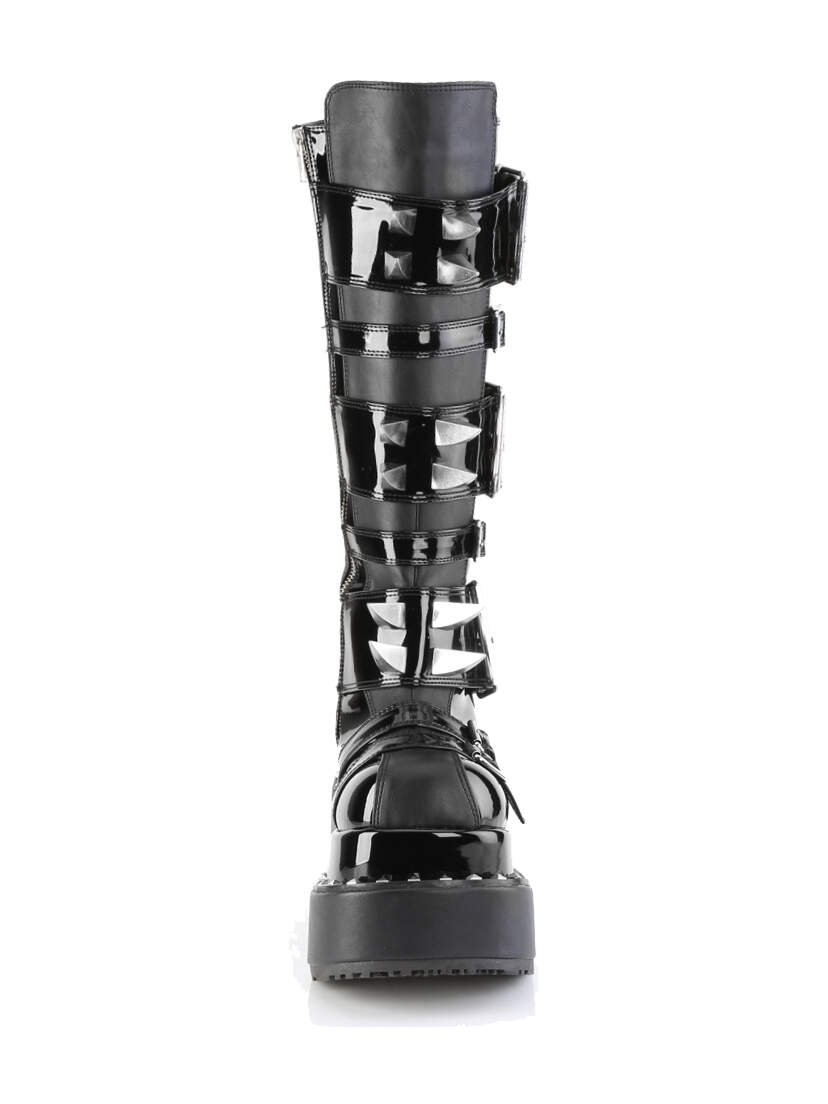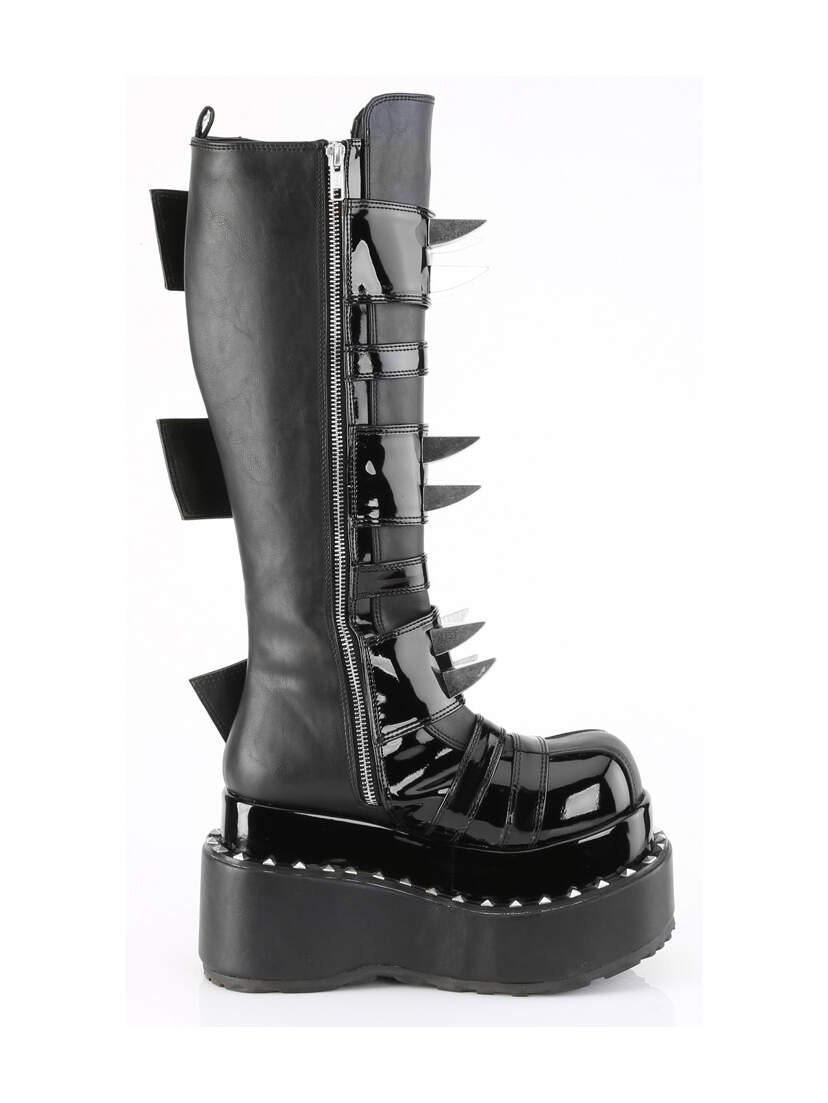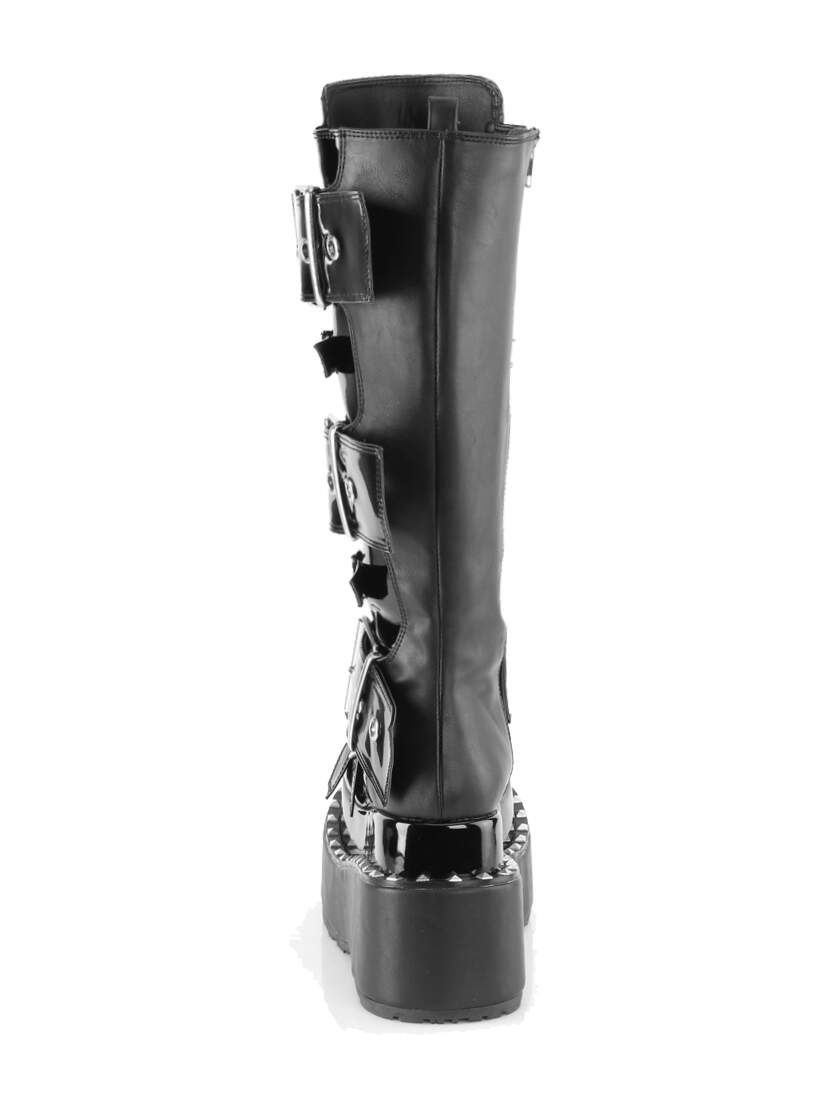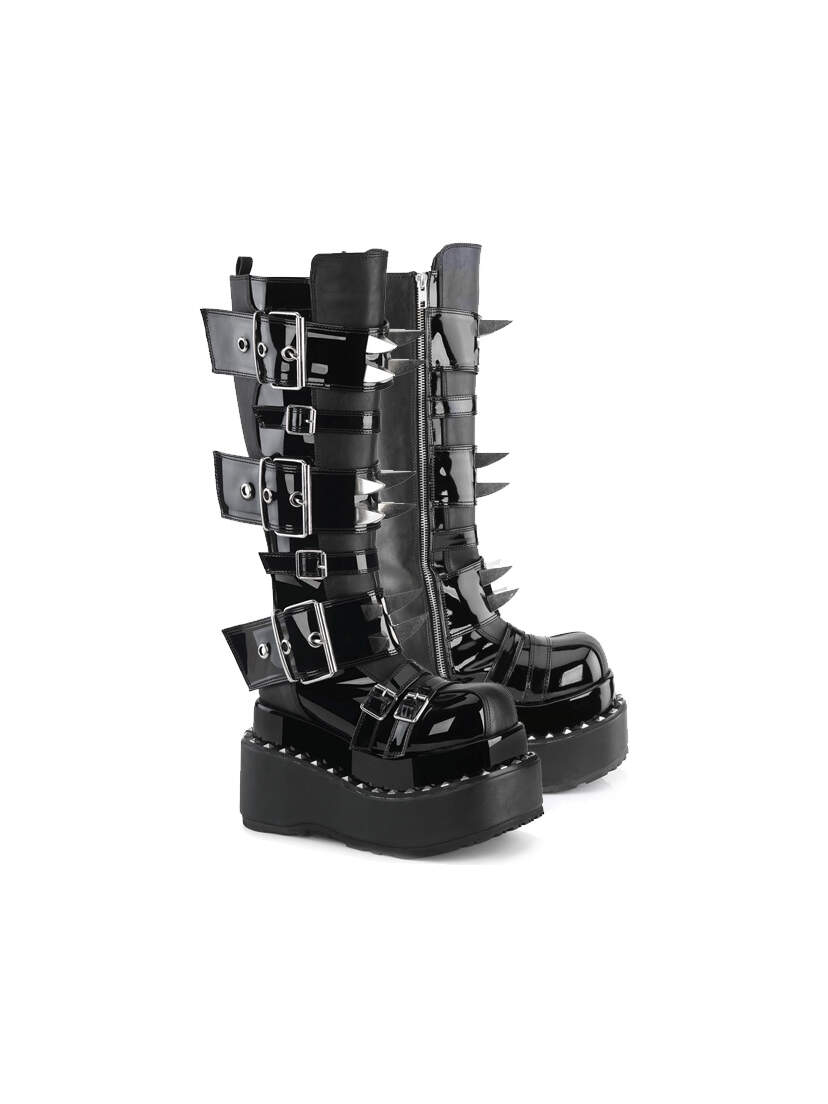 BEAR-215 Claw Spike Boots
4 1/2 inch tall tiered platform boot

Embrace a new level of boldness with the BEAR-215 Black Vegan Leather and Patent Boots. These knee-high boots boast a commanding 4 1/2 inch tall tiered platform. The platform is meticulously adorned with pyramid stud trim, exuding a captivating charm that sets you apart from the crowd.. The front toe of the platform has a slight upwards angle that makes these boots easy and comfortable to walk in.
Large claw spikes

Prepare to make a powerful statement with the three metal claw spiked buckle strap closures. Each of the three large roller buckle straps come with four large claw spikes. The claws introduce an air of danger and mystique, enhancing the boots' gothic allure.
Full inner side zipper

Designed for your comfort and convenience, the BEAR-215 boots feature an inside metal zip closure. The metal zipper runs the full length of the boots, allowing you to effortlessly slip them on and off.

Whether you're attending concerts, parties, or simply want to showcase your fearless personality, these boots will be your trusted companion, ready to conquer any event.