JUST IN
Within the last 30 days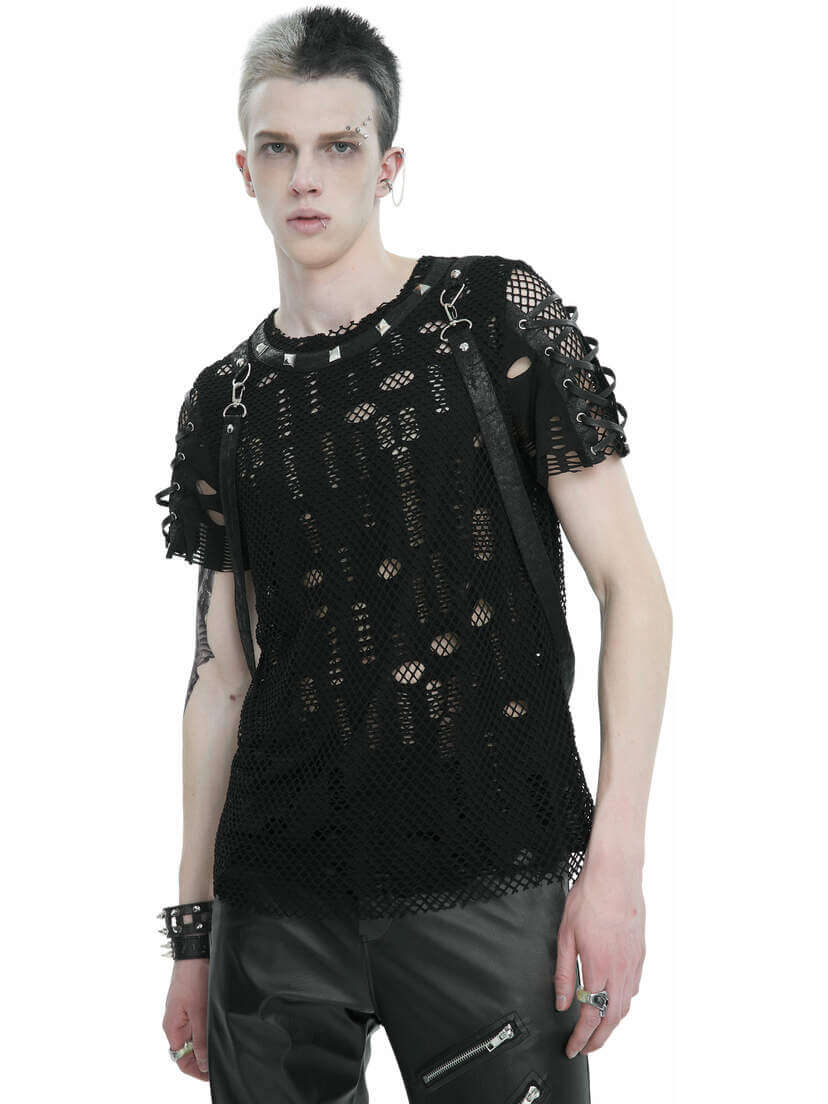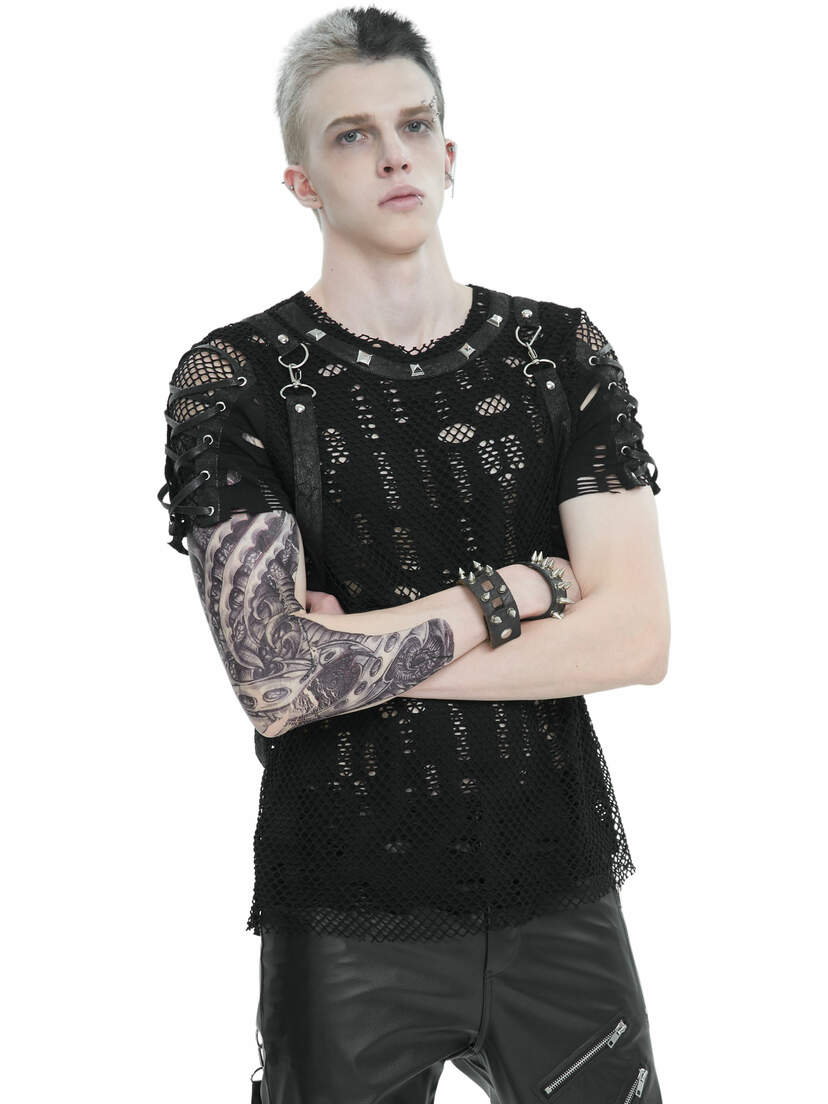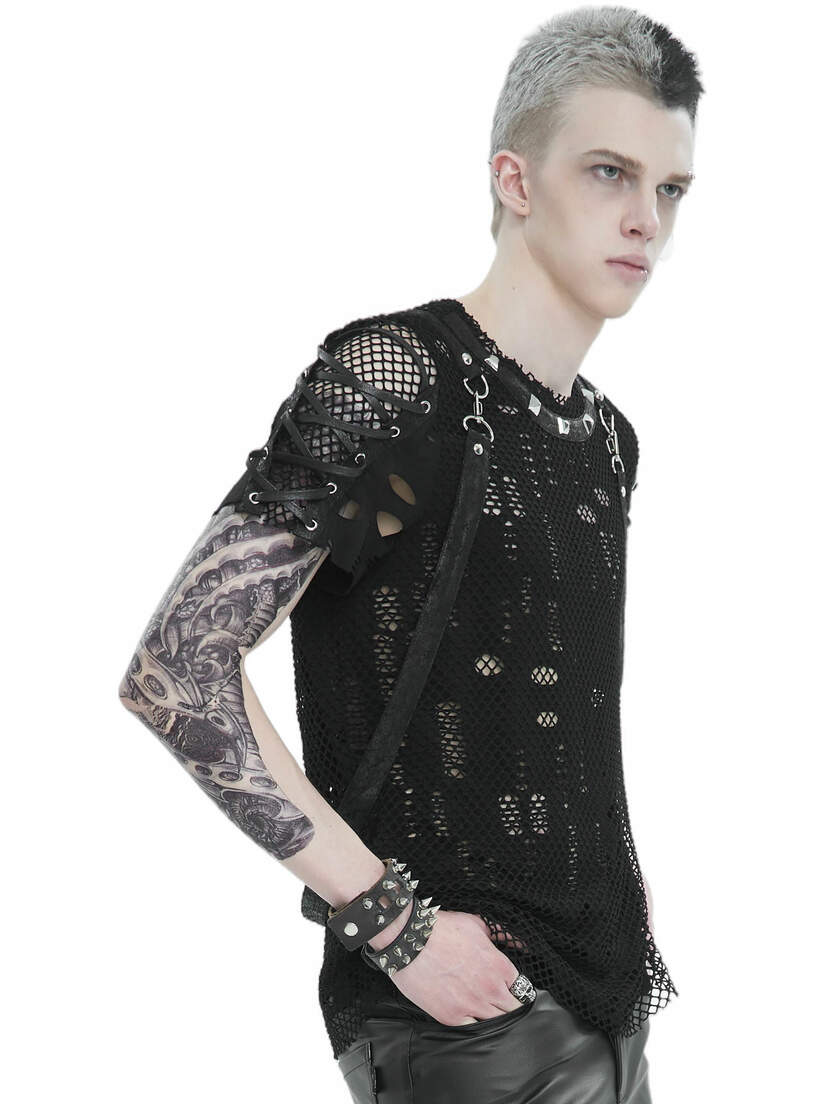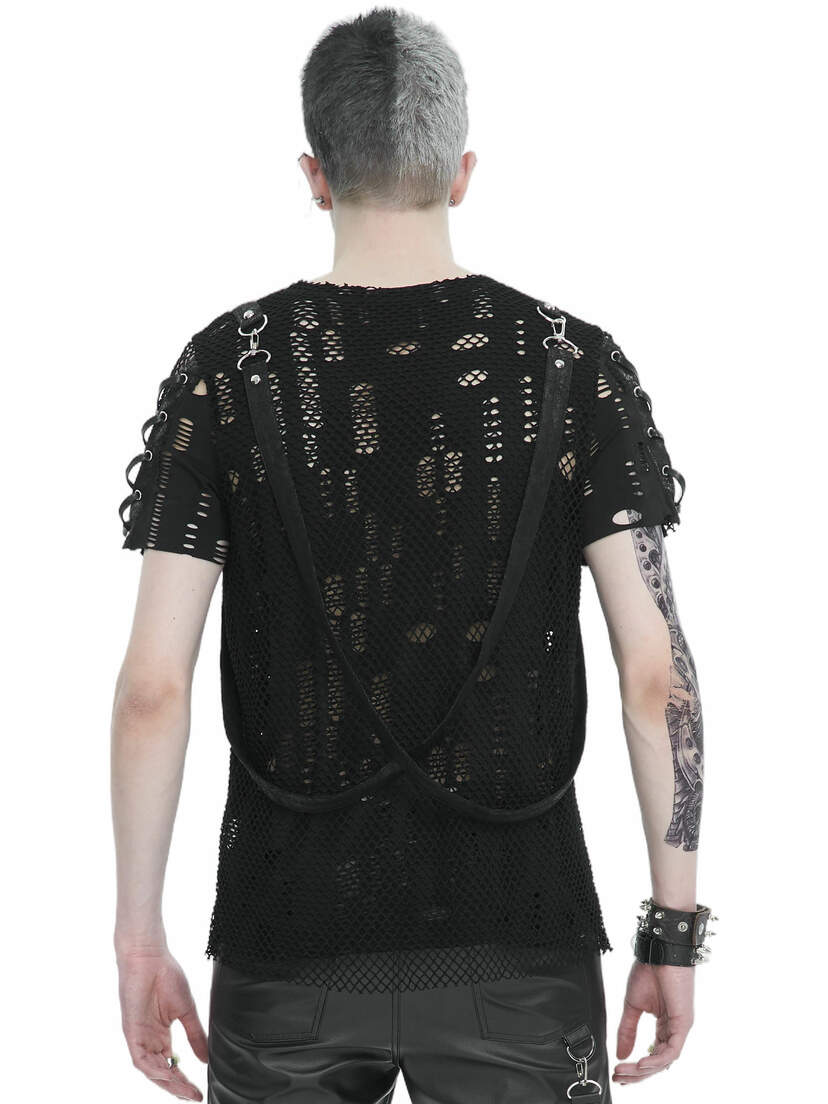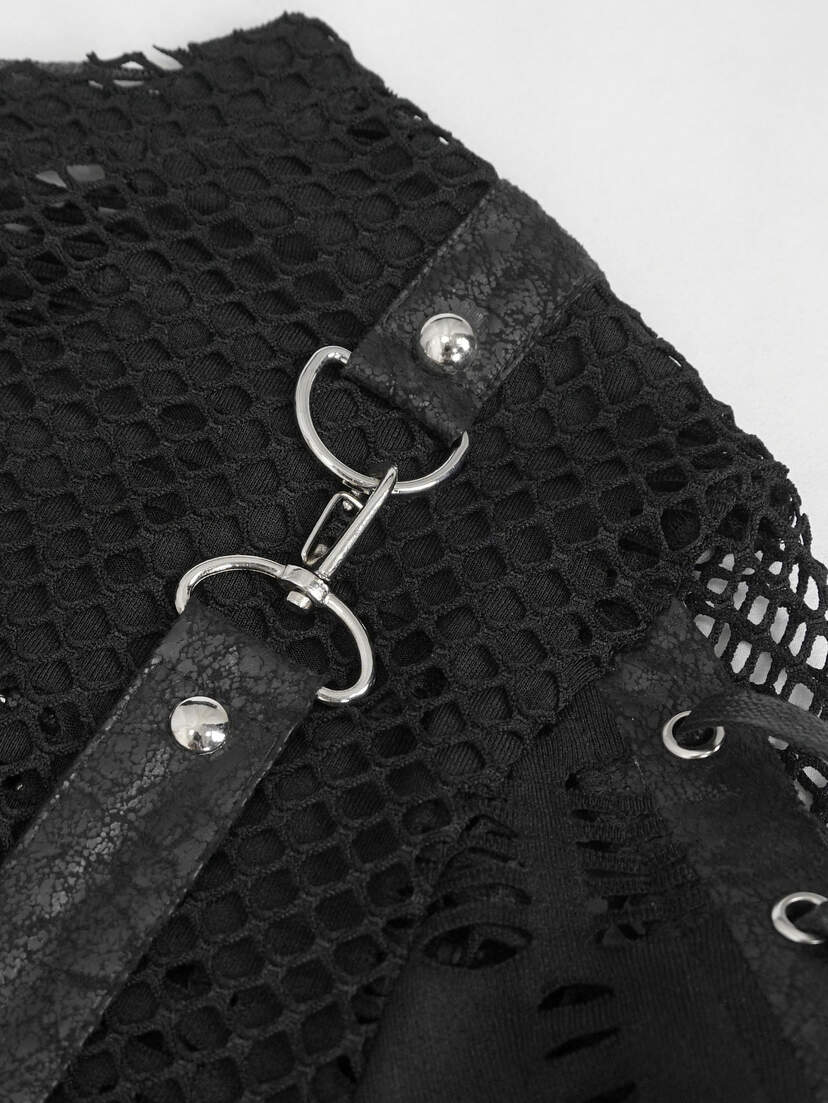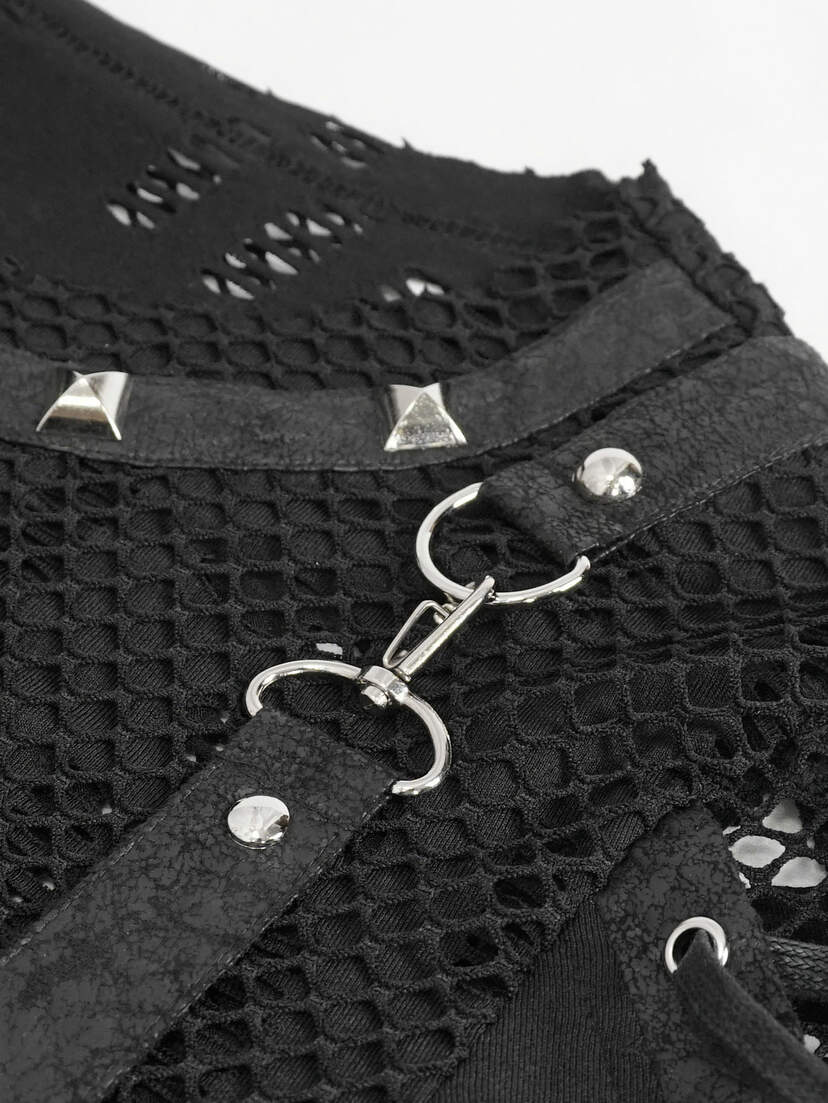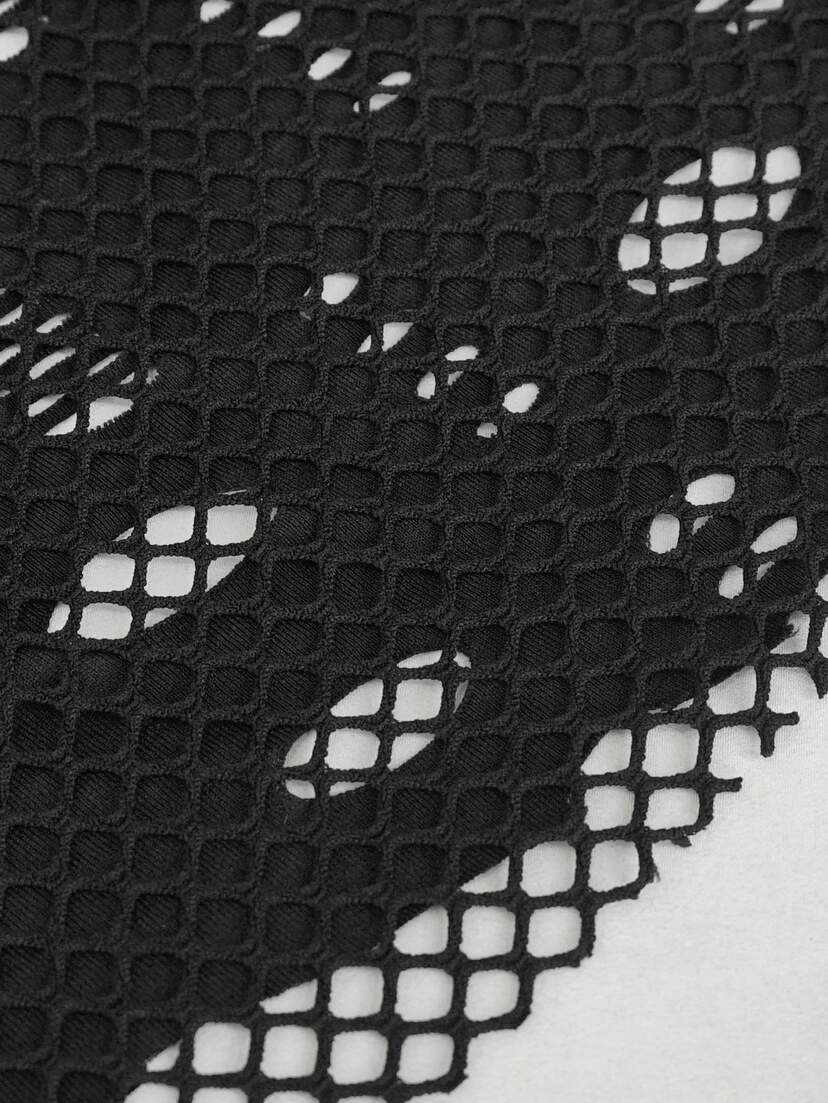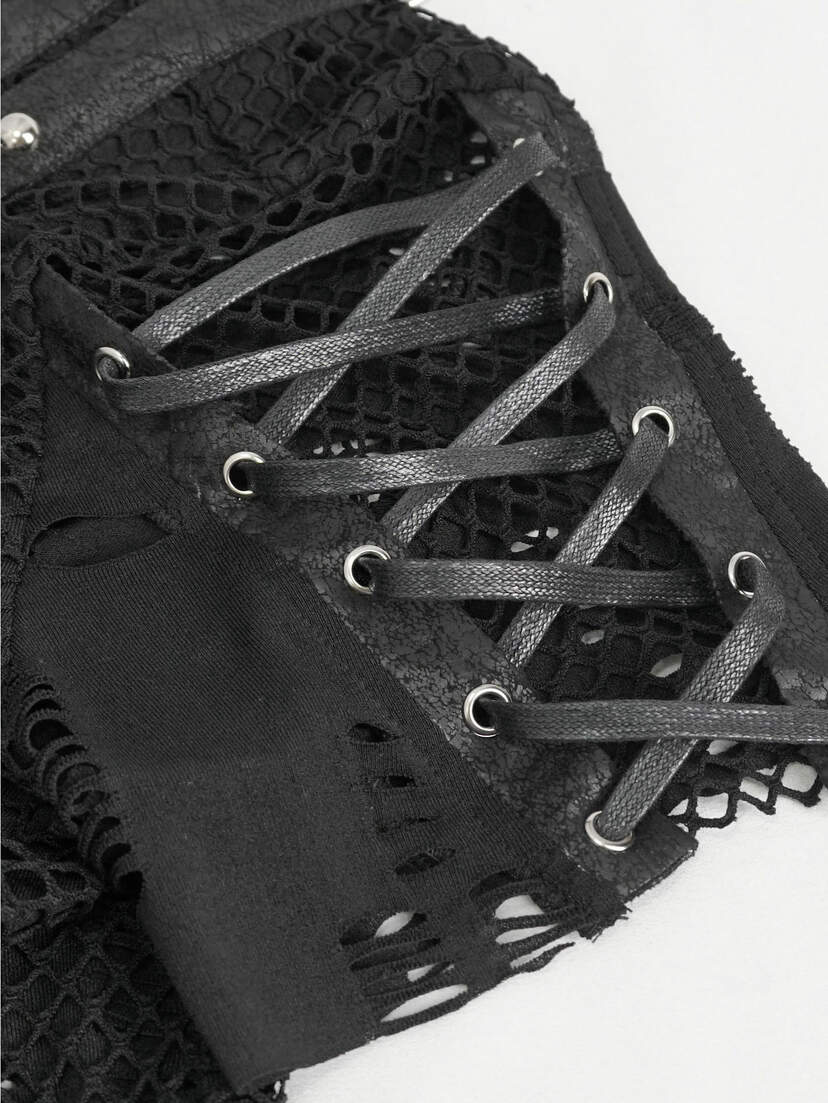 Men's Rogue Mesh Shirt
Dare to defy convention and make a powerful statement with our Rogue Mesh Shirt. Crafted exclusively for those who live on the edge, this men's black shirt is a daring fusion of classic punk vibes and dark gothic aesthetics.
Mesh overlay

Prepare to make a statement that's impossible to ignore. The Rogue Mesh Shirt features a striking large weave mesh net that overlays a meticulously crafted ripped pattern. This powerful combination creates a dynamic texture that's synonymous with the rebellious principles of both goth and punk subcultures.
Punk aesthetics

Punk resonate in the two removable criss-cross straps that boldly run from the front of the shoulders, cross over at the back, and anchor themselves at the rear shoulders. It's a nod to punk's nonconformist attitude, giving you the freedom to express your individuality without limits. And let's not forget the focal point - the collar adorned with large pyramid studs. Each stud is a testament to the iconic elements of punk culture, radiating an unmistakable aura of rebellion.
Gothic Elegance

The Rogue shirt's captivating large weave mesh net overlay creates an intricate texture that speaks to the boldness and individuality of goth aesthetics. Accentuating this distinctive design are the intricately laced shoulders, reminiscent of the meticulous craftsmanship inherent in gothic fashion.

Whether you're strolling through the dimly lit streets of your favorite alternative scene or setting the stage ablaze at a punk rock gig, the Rogue Mesh Shirt ensures that you embody the essence of goth and punk with every step you take. Redefine convention. Rewrite the rules. Unleash the rogue within.
Sizing Information for: Men's Rogue Mesh Shirt
Option
Chest
Shoulder
Small
104
42
Medium
109
43.5
Large
114
44.5
Xtra Large
119
46
XXtra Large
124
47
XXX Large
129
48.5
Measurements are currently in
This chart is specific for this item.