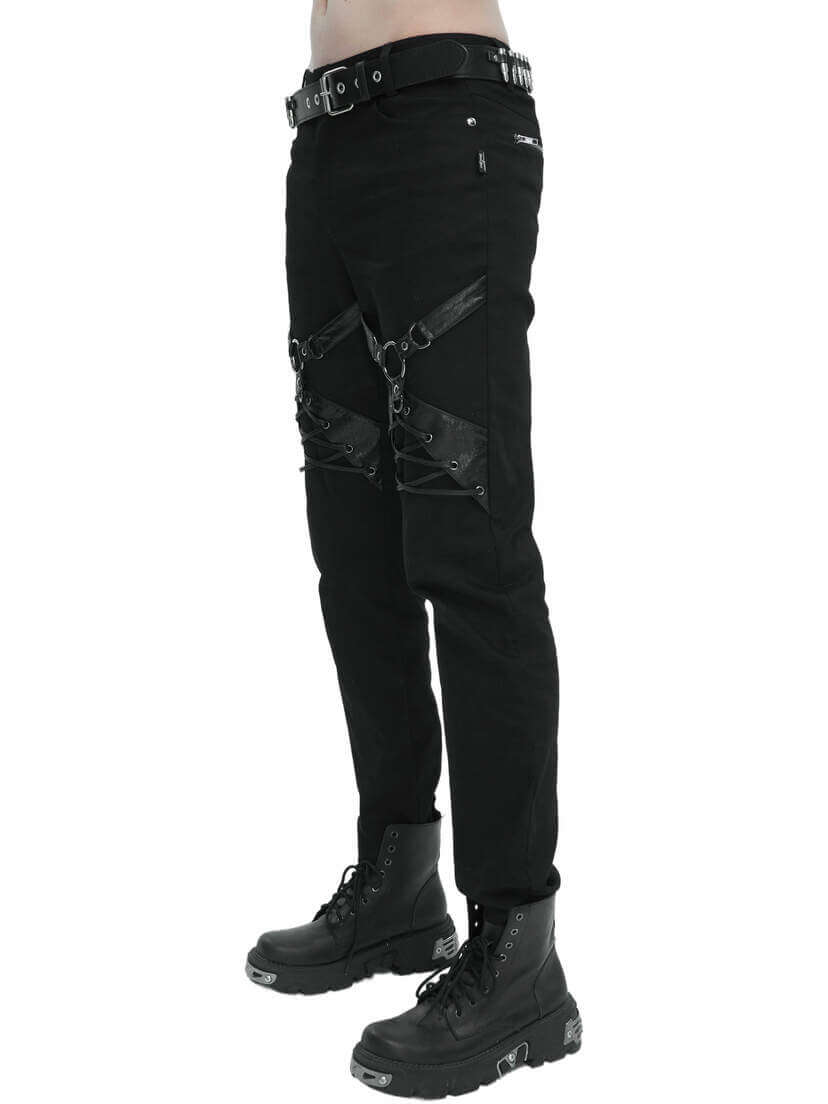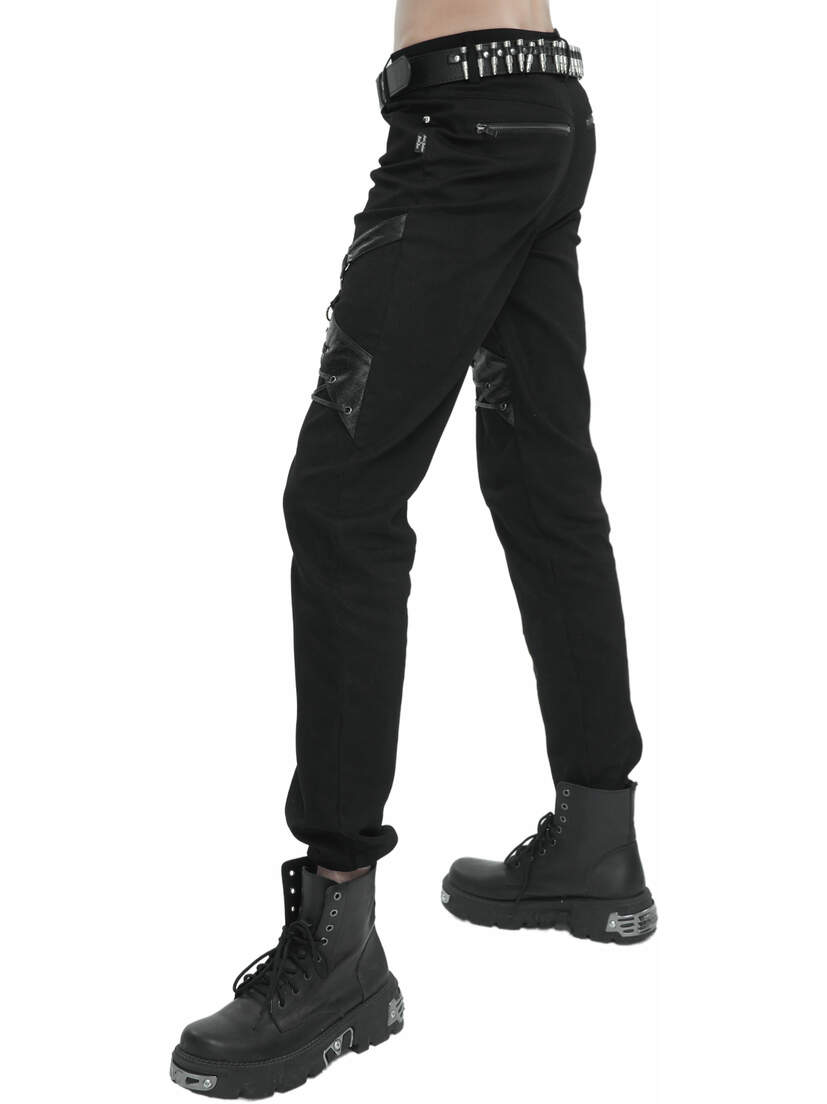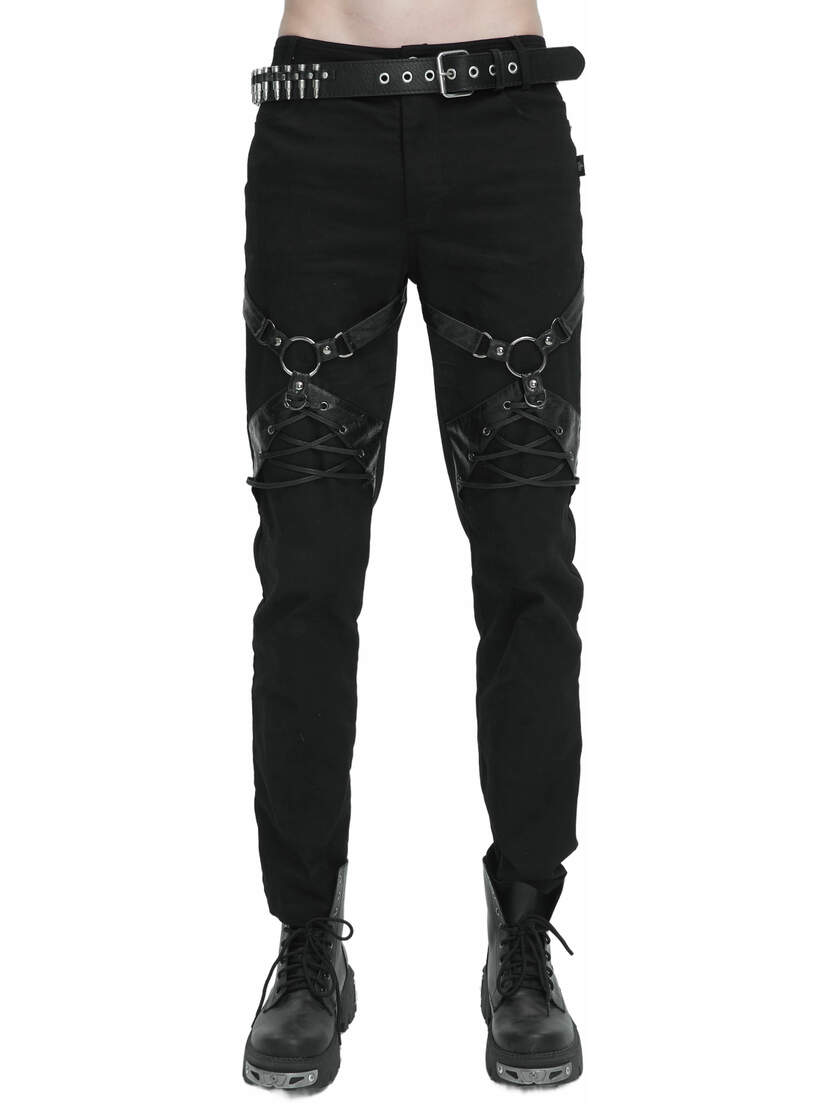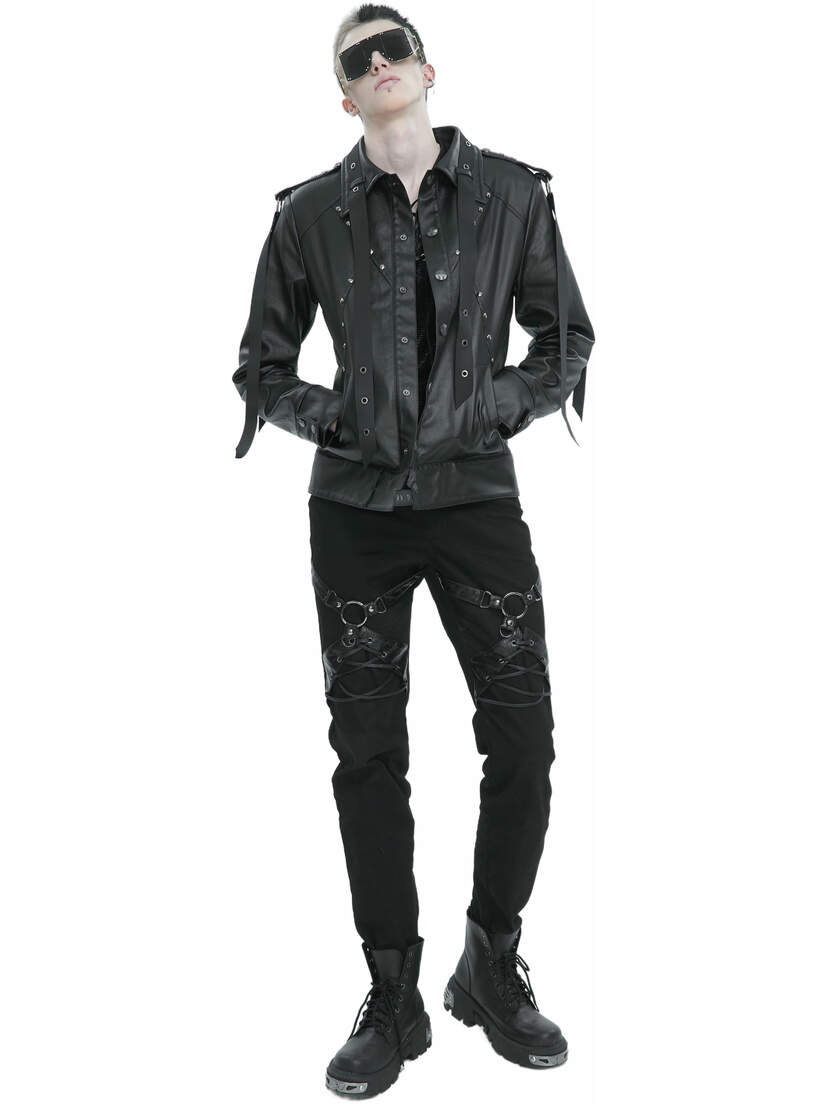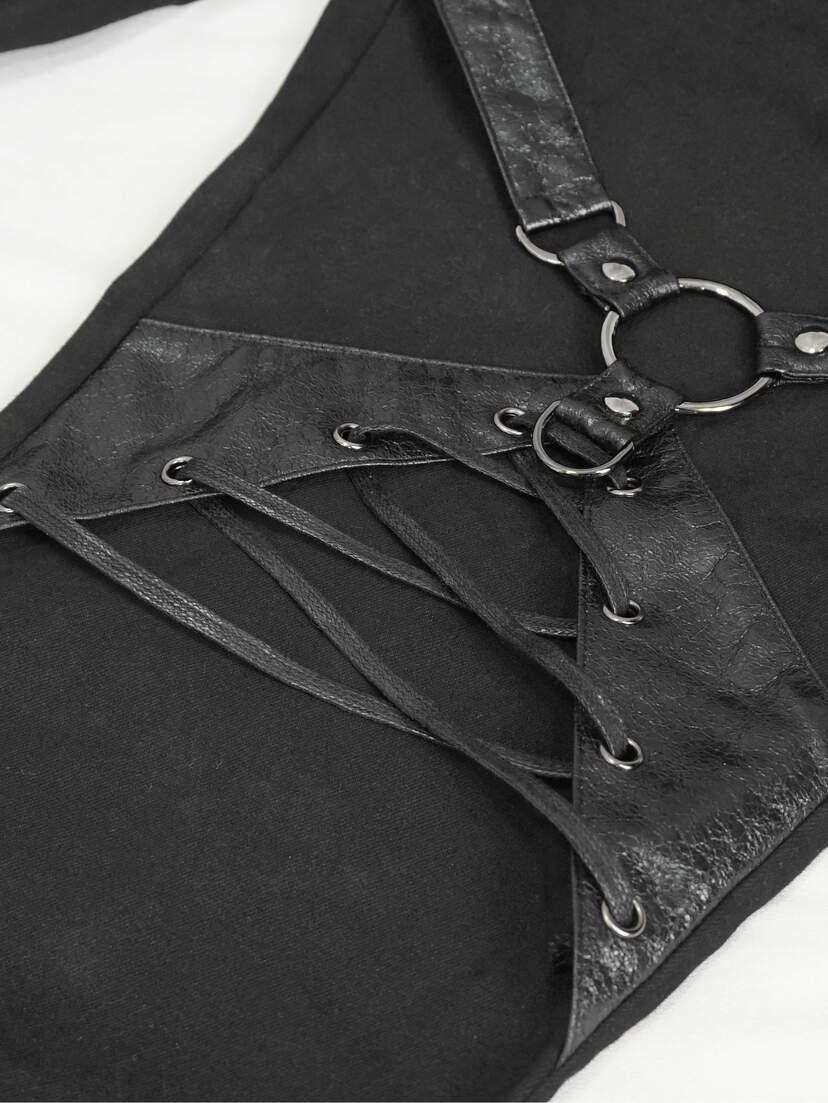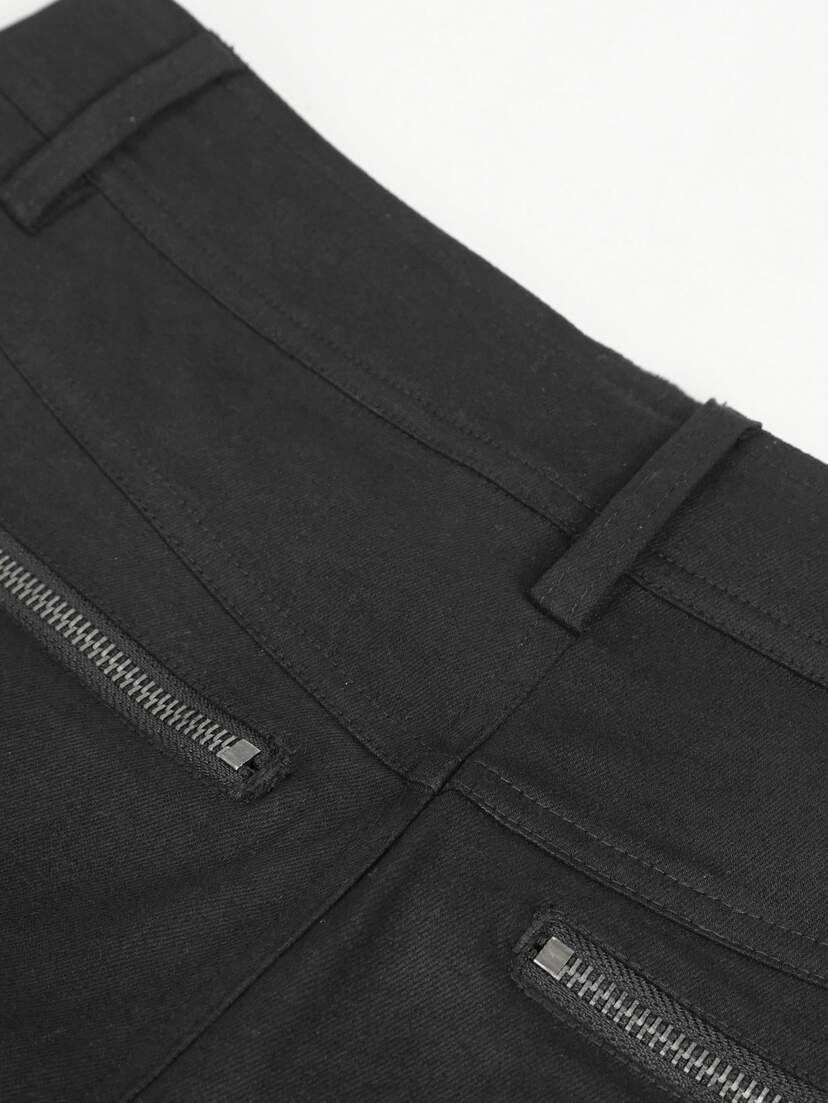 Men's Citadel Jeans
Slim Fit

Constructed with a meticulous attention to detail, the Men's Citadel Jeans boast a subtle elasticity that ensures ease of movement while maintaining their sleek silhouette. The soft, premium fabric not only feels luxurious against your skin but also promises long-lasting durability. Crafted for the modern man who demands style without compromising on flexibility, these slim-fit black jeans are the ultimate addition to your wardrobe.
Functional Jeans

Designed to cater to both your practical needs and fashion-forward desires, these jeans feature a set of well-placed elements. The innovative back zipper pockets offer a secure and stylish way to stow away your essentials. Meanwhile, the front pockets provide a classic touch while remaining functional for your daily adventures.
O-Ring Details

One of the standout features of the Citadel Jeans is the captivating captured O-ring with lacing decoration adorning each thigh. This unique embellishment adds an intriguing visual element, instantly setting you apart from the crowd and exemplifying your distinctive style.

The zip fly with a button closure guarantees a hassle-free experience, allowing you to slip into these jeans effortlessly. The belt loops provide you with the freedom to accessorize as you please, whether you choose to don a statement belt like one of our three row pyramid belts or keep it understated with a plain leather belt.
Sizing Information for: Men's Citadel Jeans
Option
Waist
Inseam
Small
83
84
Medium
88
84
Large
93
84
Xtra Large
98
84.5
XXtra Large
103
85
XXX Large
108
85
Measurements are currently in
This chart is specific for this item.