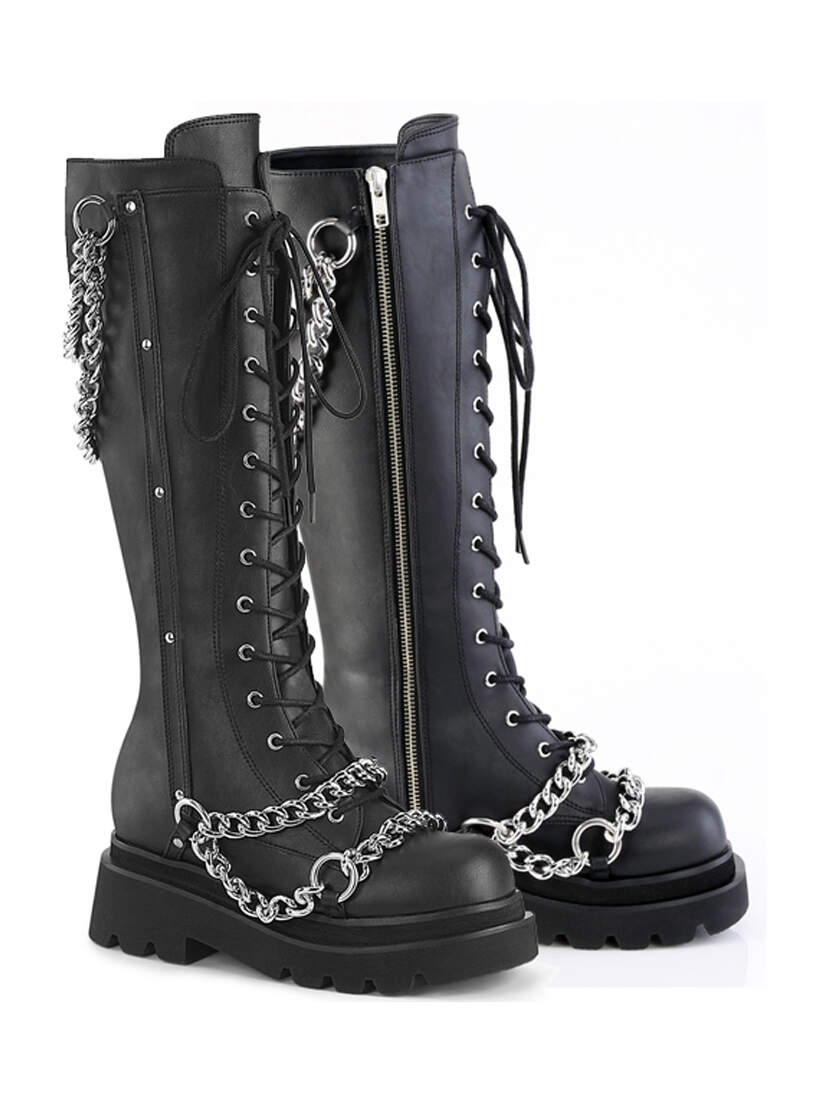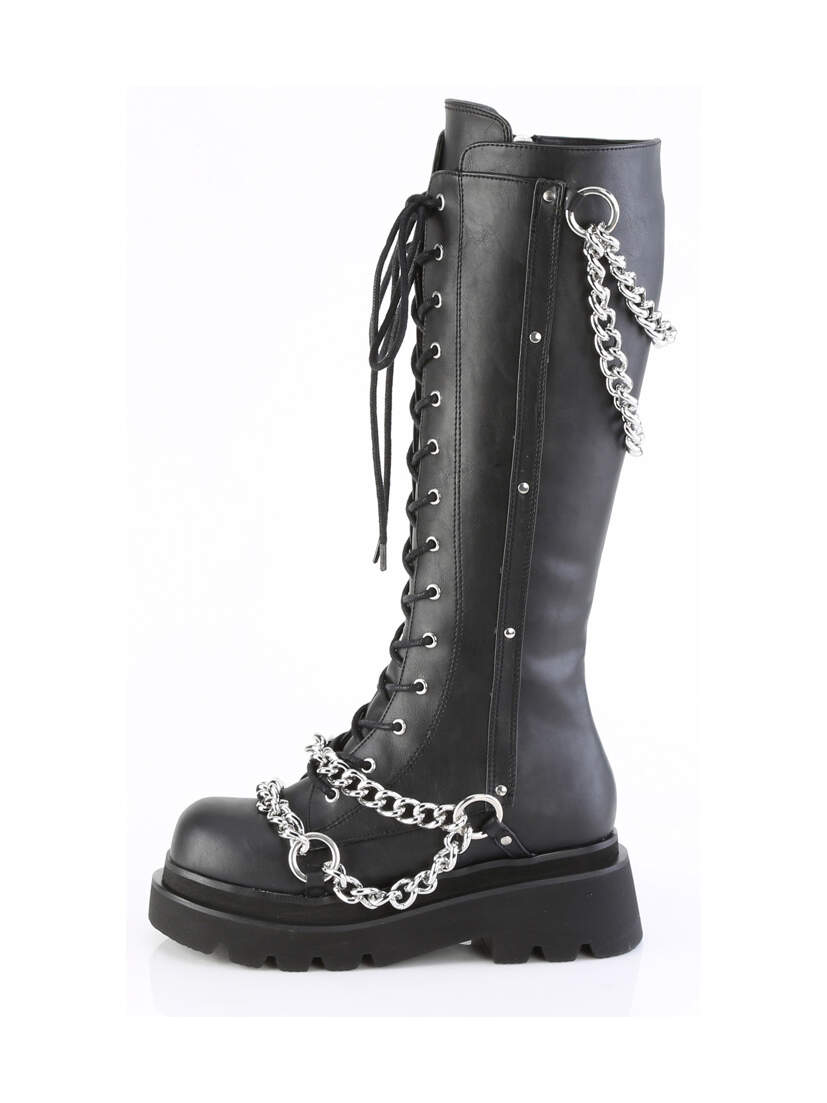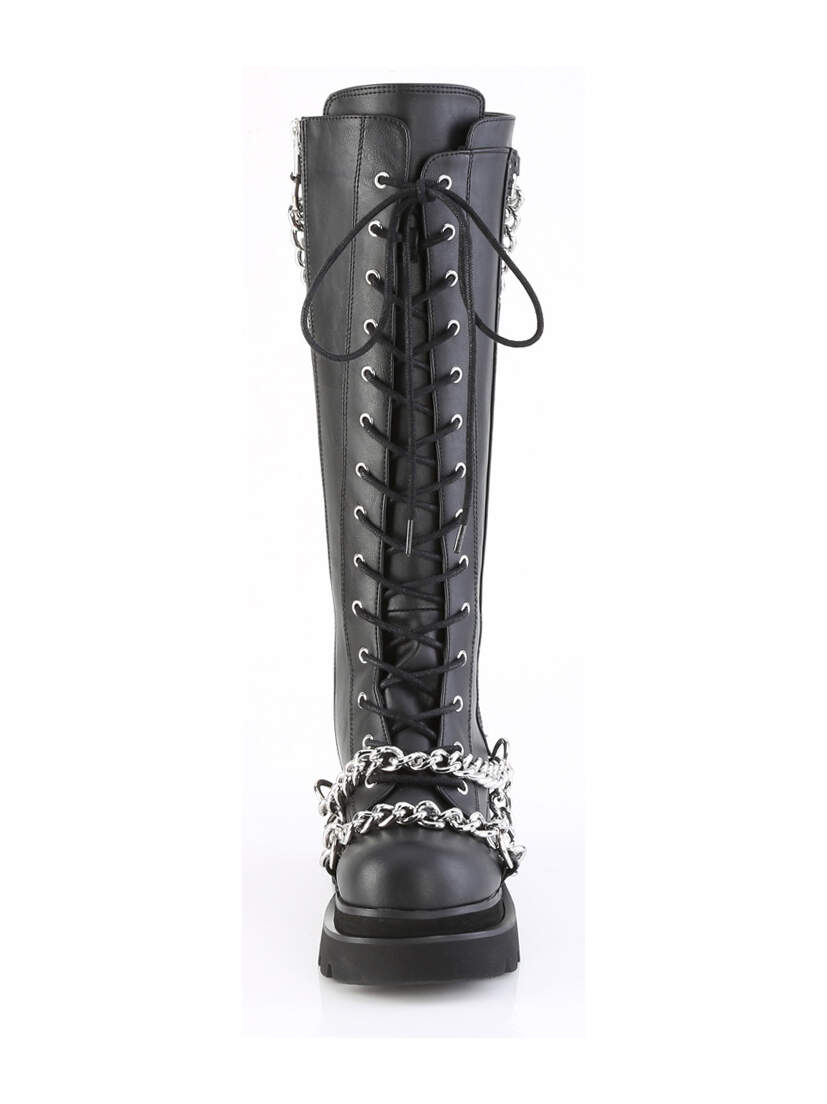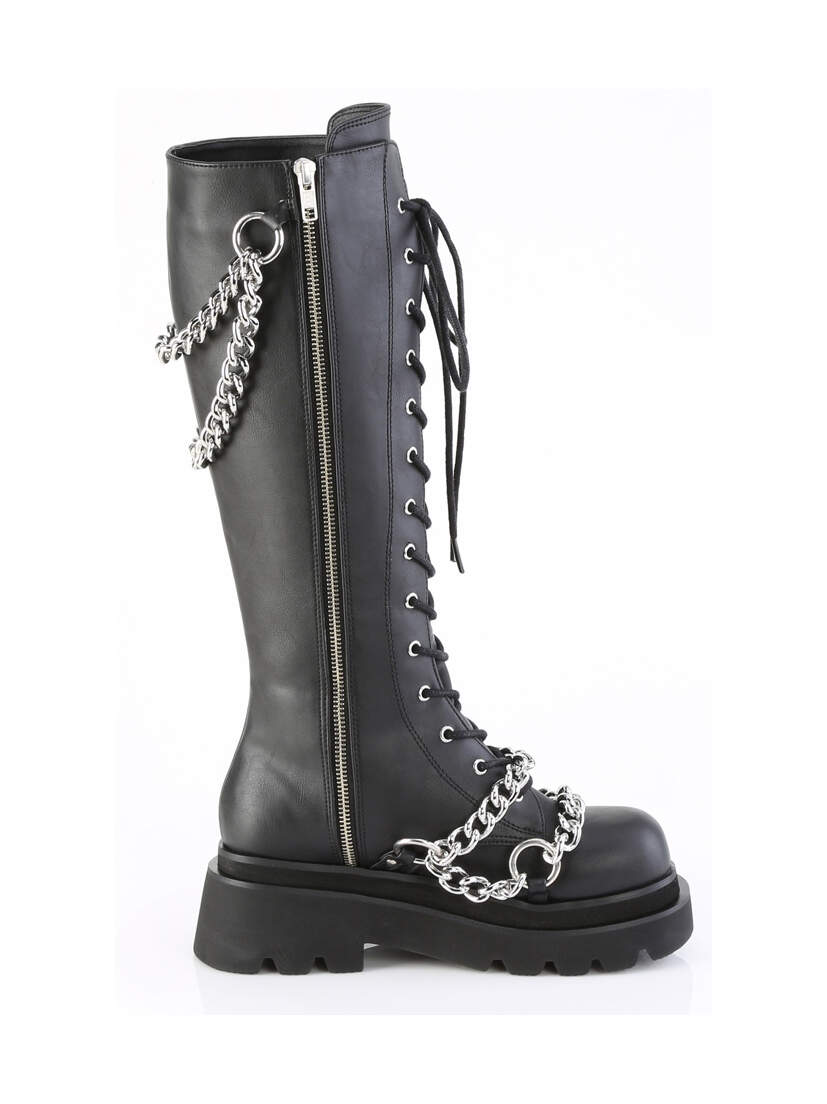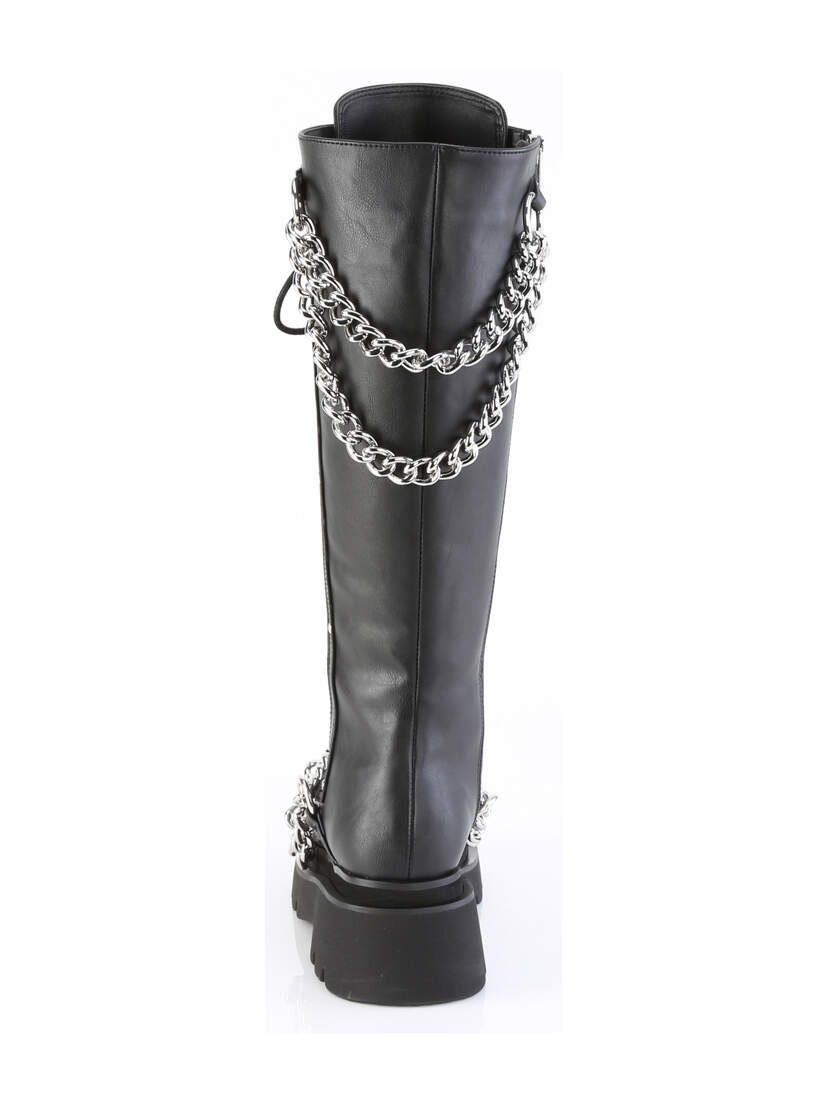 RENEGADE-215 Lace-Up Knee Hight Boots
Boldly designed boots

These knee-high boots, crafted with high-quality black vegan leather, are a powerful fusion of bold attitude and captivating style. The 2 1/2" tiered platform not only elevates your look it is also perfect for everyday wear.
Platform boots you can hear

As you walk with confidence in the RENEGADE-215 Women's Demonia Boots, a cool and enchanting jingling noise accompanies every step, adding an extra layer of intrigue to your stride. The tiered swooping chains and O-ring details on the top and vamp create a delightful symphony of metallic charms, resonating with each movement you make.

With their striking appearance and comfortable fit, these black vegan leather boots are a must-have addition to any alternative fashion lover's wardrobe.