JUST IN
Within the last 30 days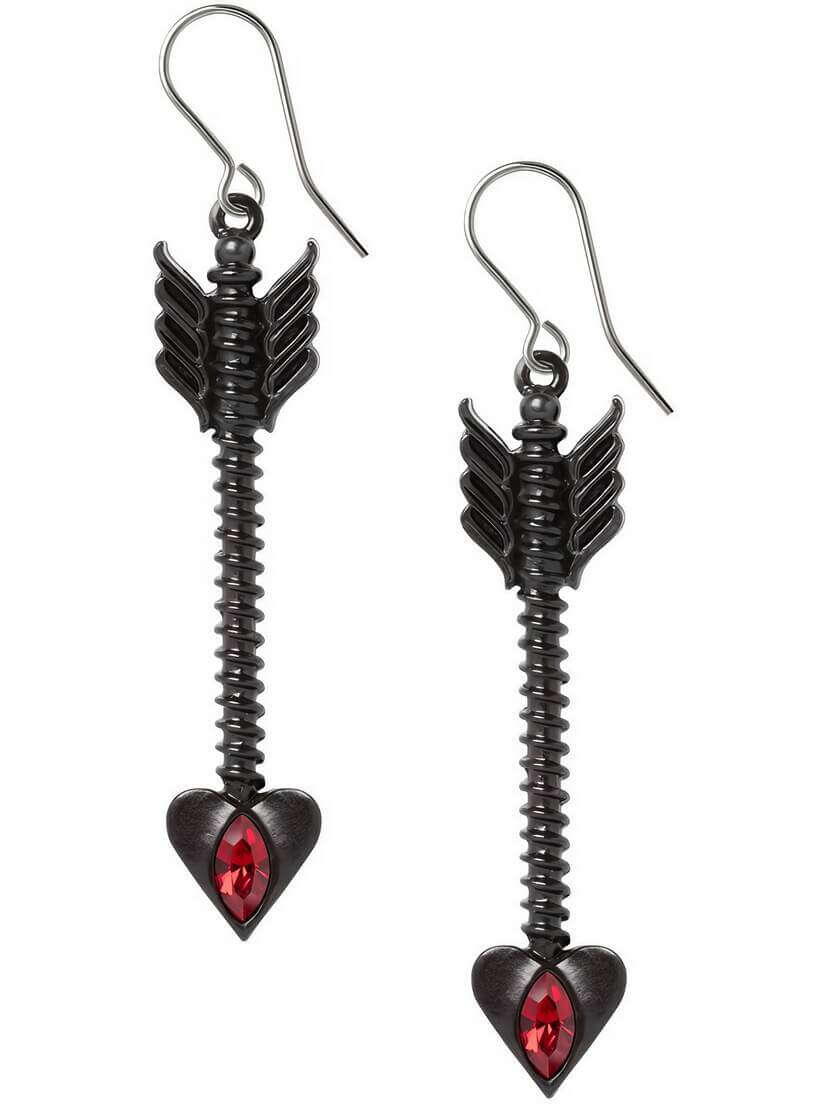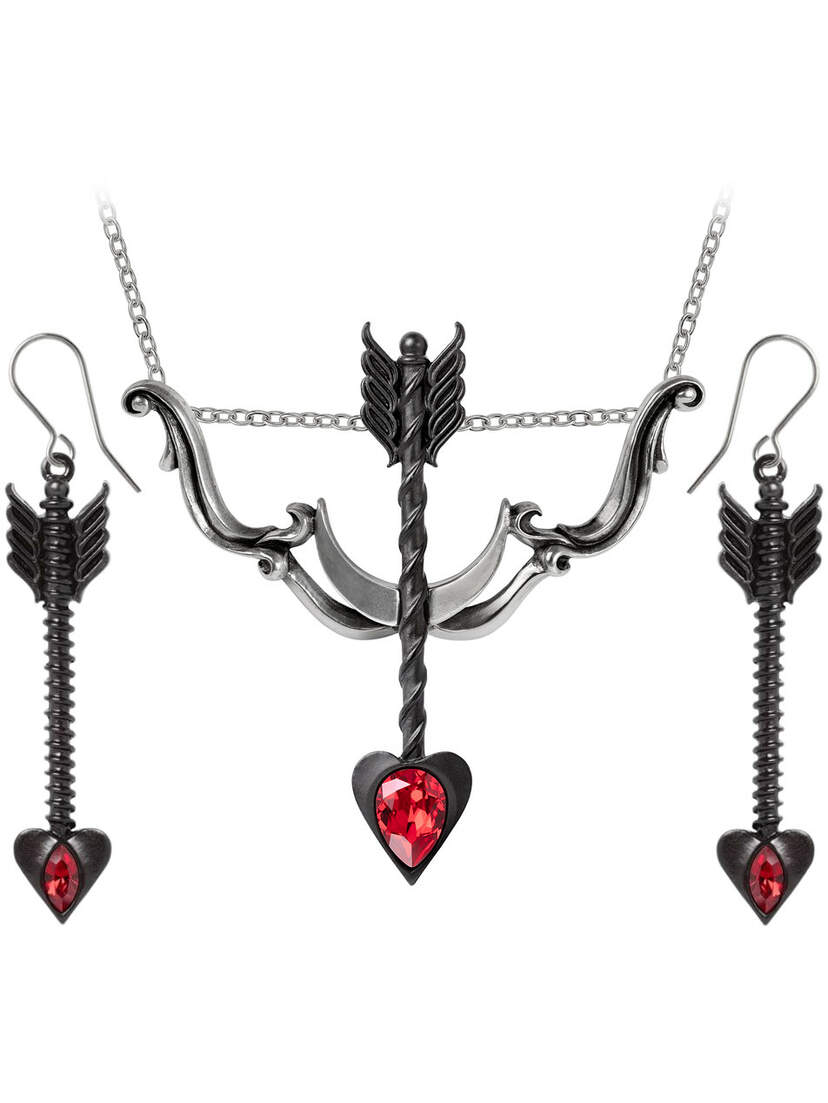 Desire Moi Earrings
Introducing Desire Moi Earrings, a captivating masterpiece that blends the charm of Cupid's arrow with the beauty of fine English antiqued pewter. Each arrow is adorned with radiant Siam red Austrian crystals, infusing your style with an air of passion.
Blackened Fine English Pewter

Crafted from blackened fine English pewter, this earring exudes an exquisite blend of vintage elegance and modern sophistication. The blackened finish not only adds a touch of mystique but also accentuates the intricate details of the design.
Siam red Austrian crystals

The Siam red crystals adorning the Desire Moi Earrings are nothing short of mesmerizing. These Austrian crystals are renowned for their exceptional brilliance and clarity, creating a captivating play of light with every movement. Set against the blackened fine English pewter, the Siam red crystals create a striking contrast, making them the focal point of the design.

To complete your Desire Moi collection, pair these enchanting earrings with our

Desire Moi Necklace.

Let your style exude an undeniable allure, making a lasting impression wherever you go.