JUST IN
Within the last 30 days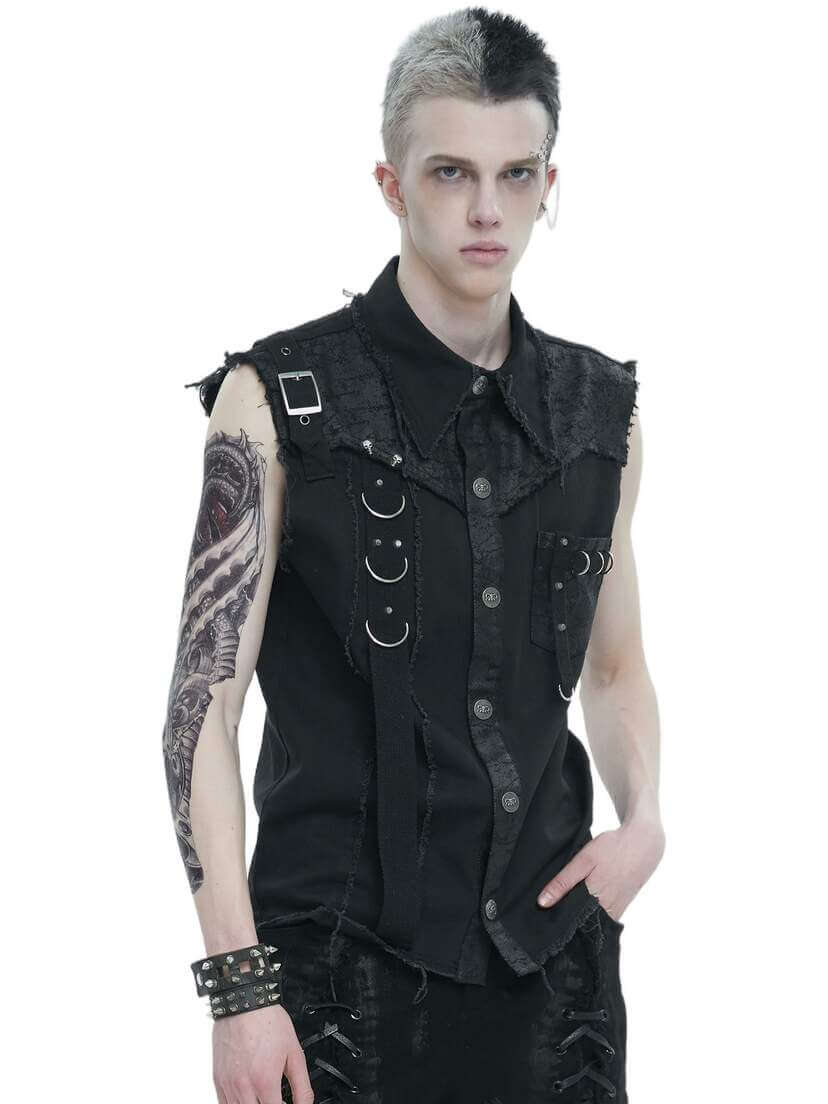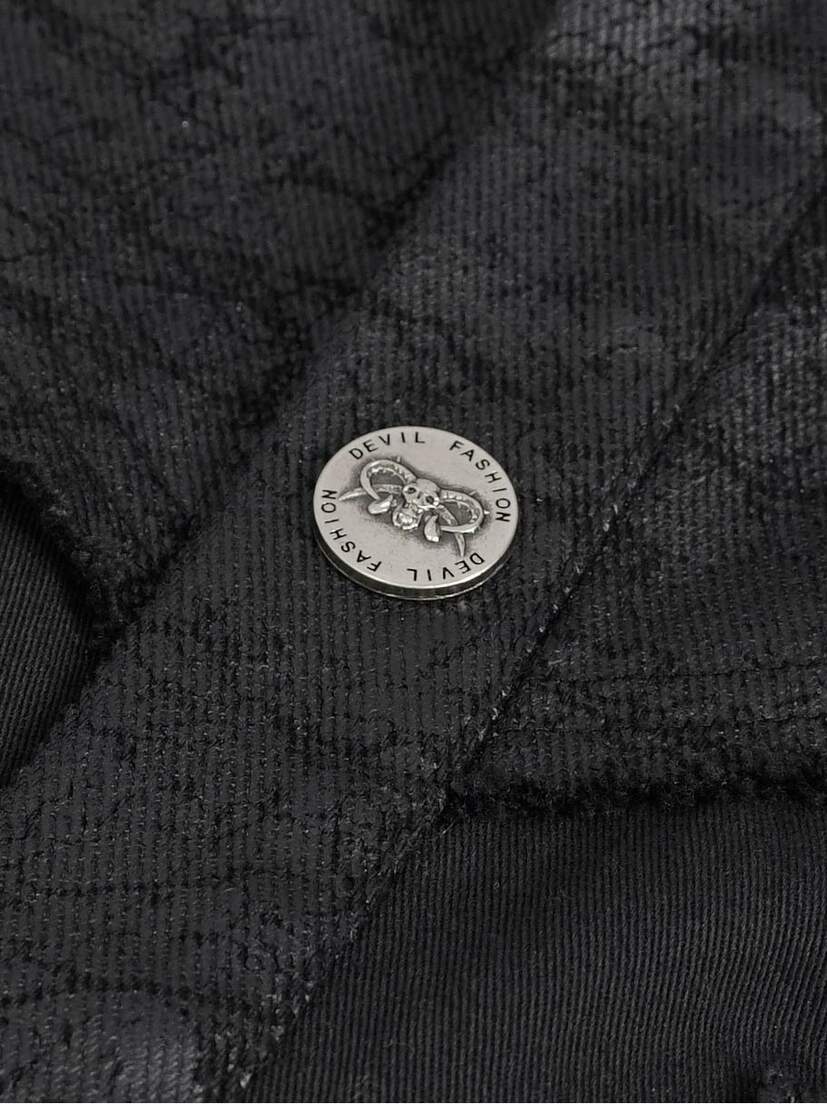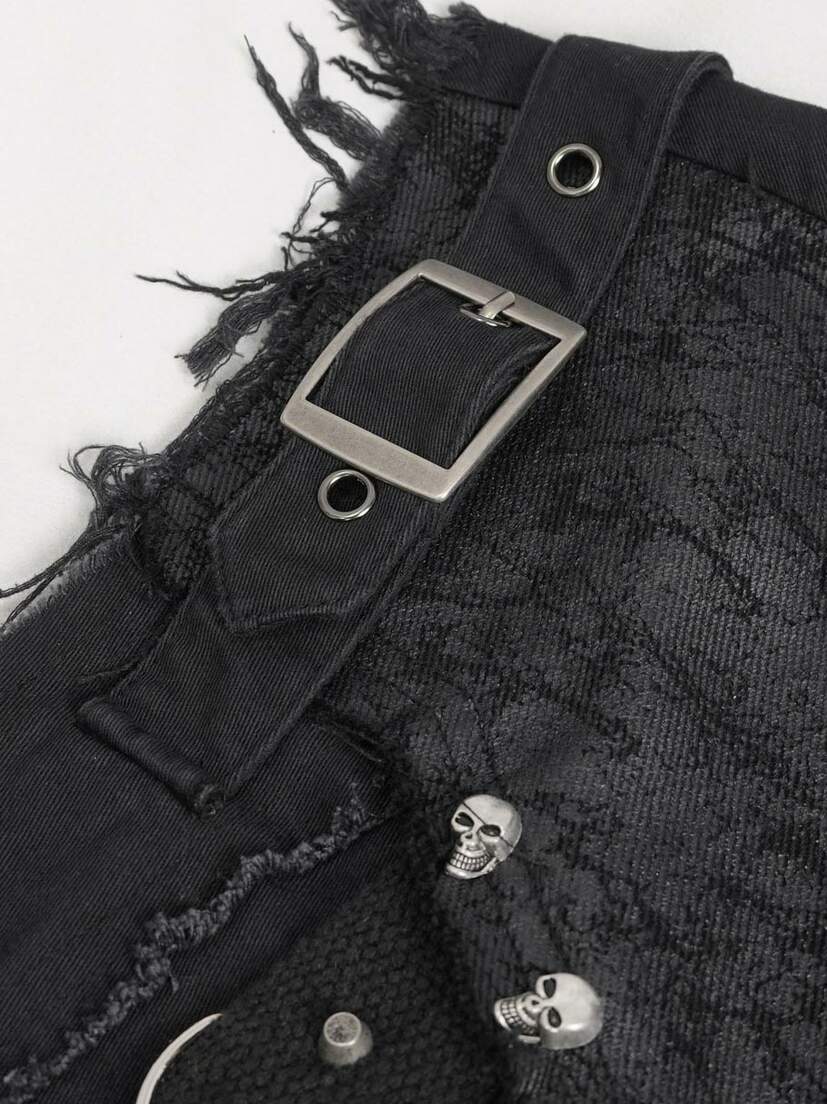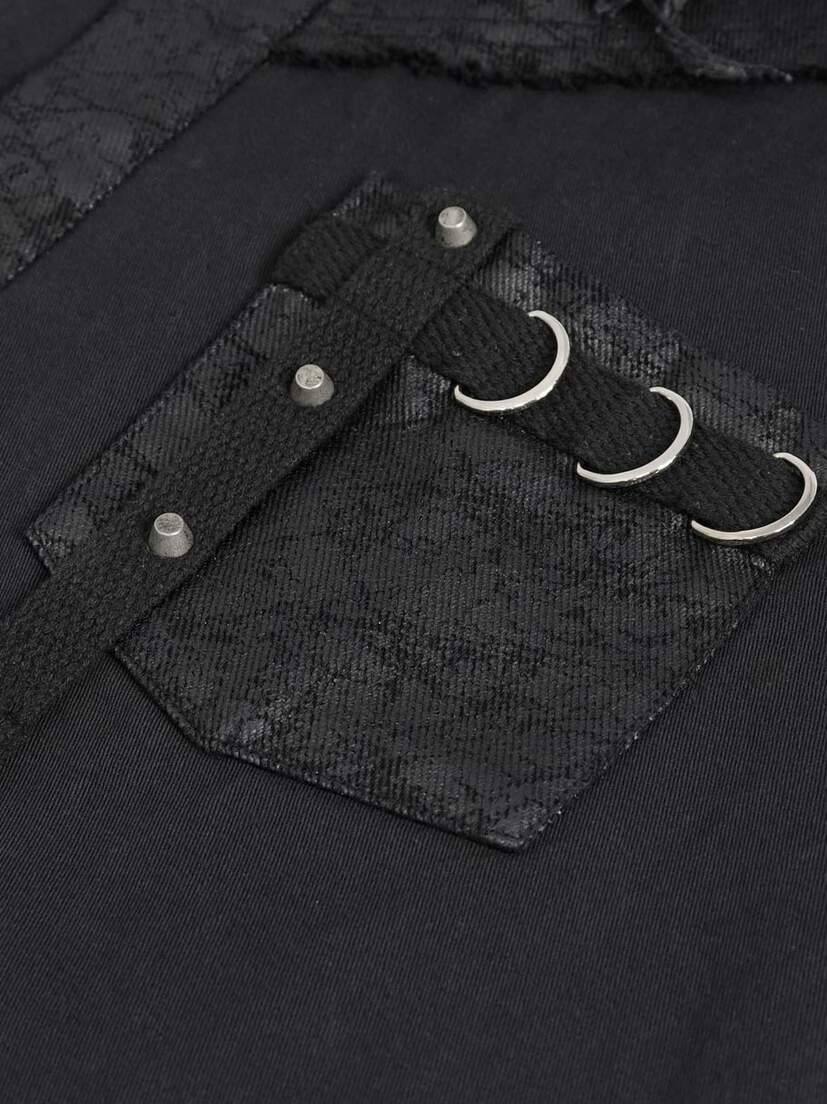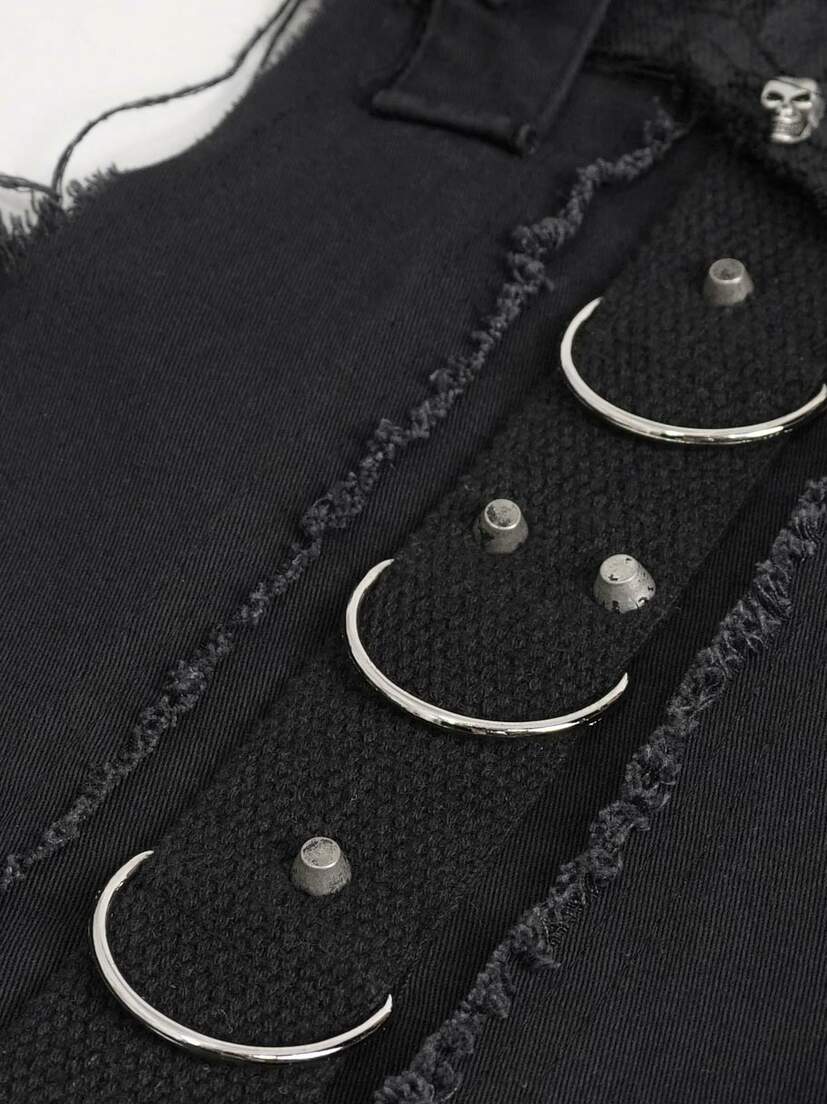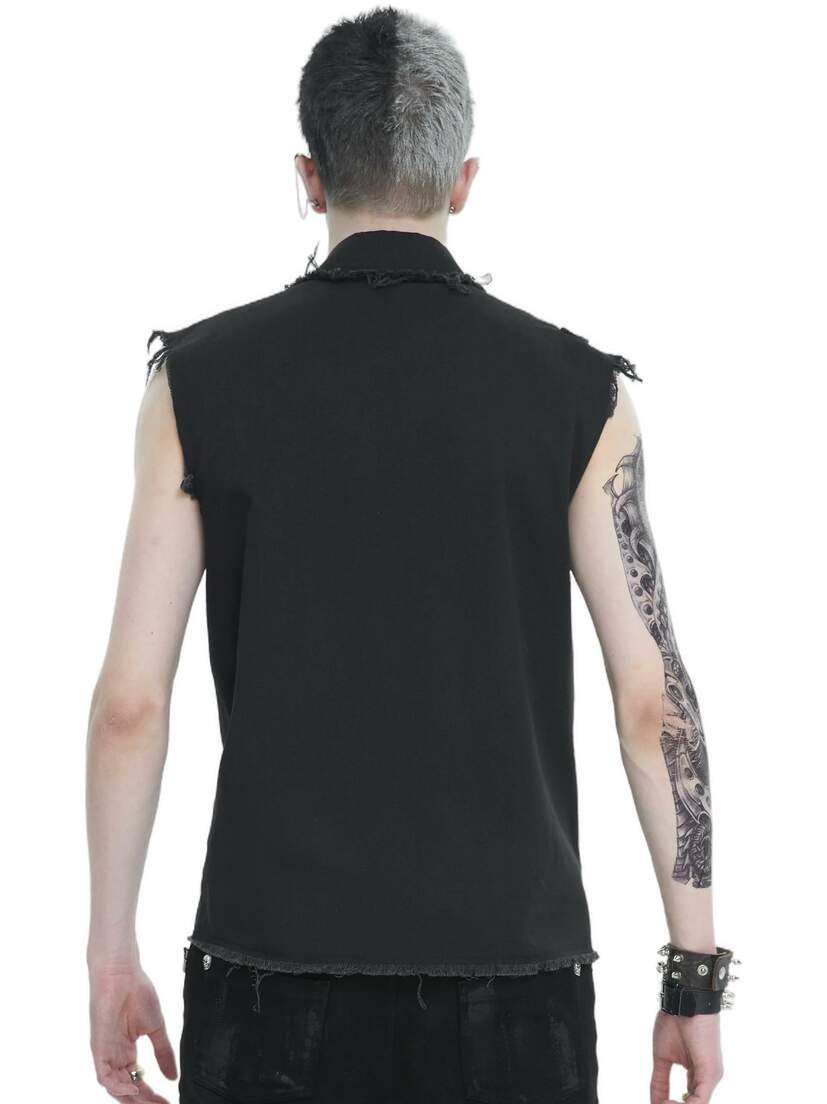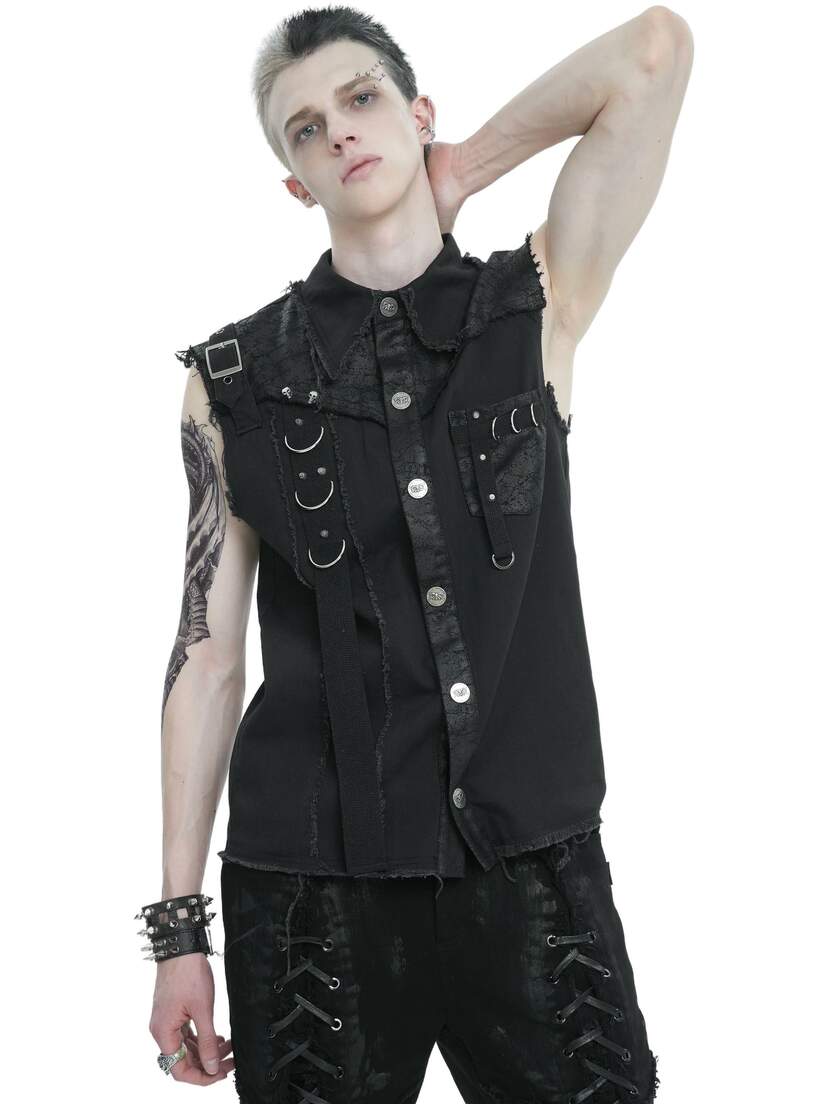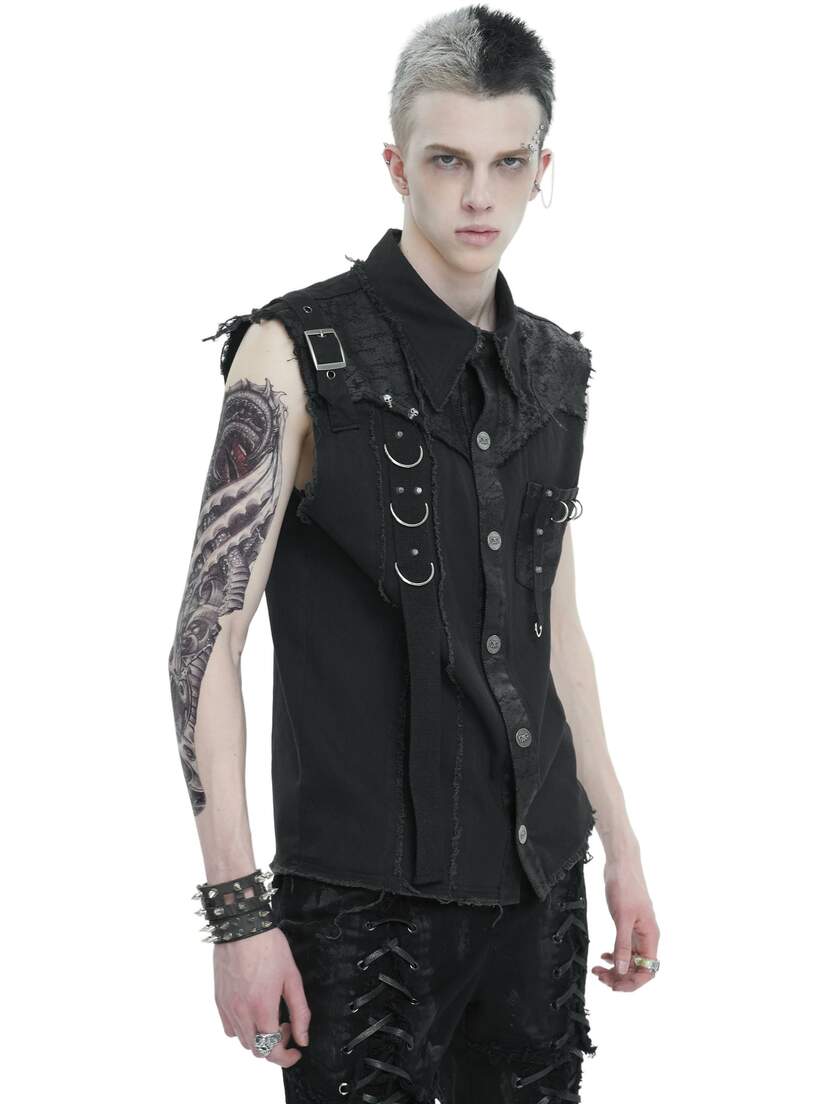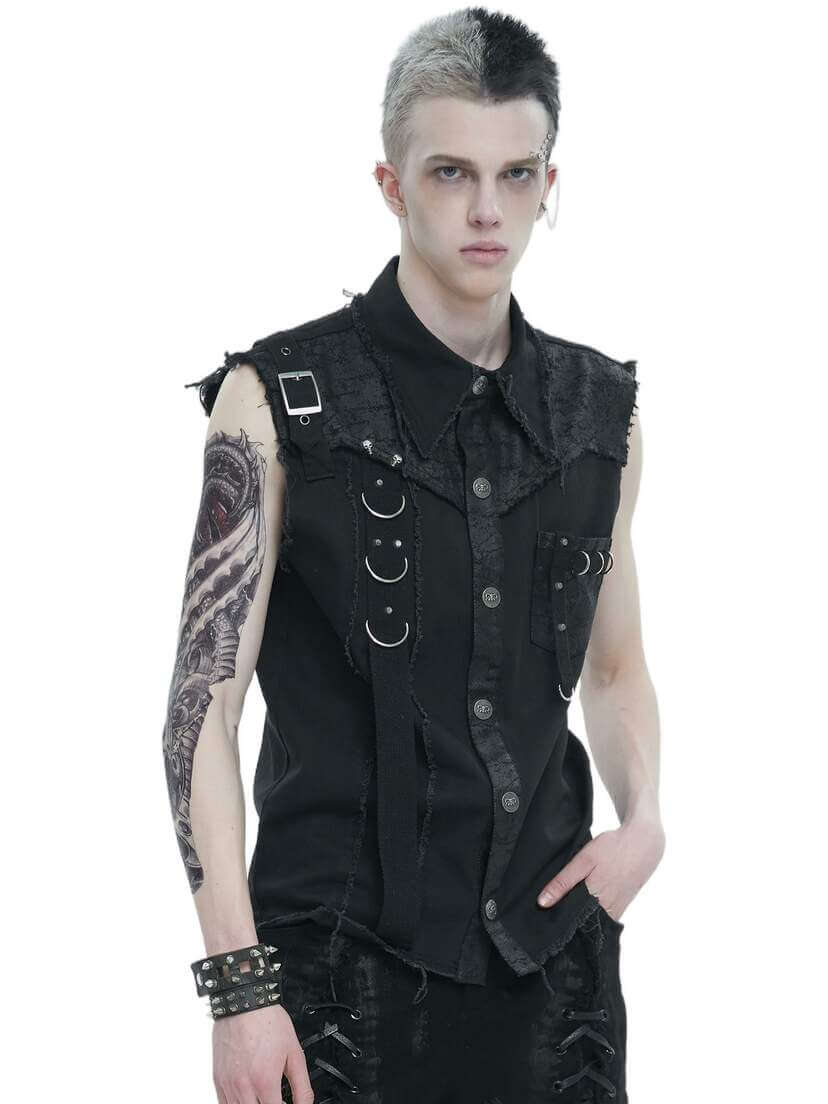 Onyx D-Ring Men's Vest
A true embodiment of bold style and individuality, the Onyx D-Ring Men's Black Vest is more than just a wardrobe staple – it's an embodiment of rebellion, attitude, and style.
D-rings and skull studs

The front boasts eye-catching D-ring details that instantly draw attention, infusing an air of punk rock into your look. Commanding attention, the right side features a vertical strap adorned with a series of D-rings and two striking skull studs, perfectly capturing the essence of rebellion. On the left, the breast pocket is transformed into a statement piece, adorned with D-rings along the top and a discreet yet impactful vertical strap featuring a single D-ring.
Urban punk aesthetic

The frayed edges bring a touch of raw authenticity, perfectly complementing the urban aesthetic. The button-up design allows for versatile styling, whether layered over your favorite band tee or paired with a classic white shirt for a sophisticated contrast. The Onyx D-Ring Vest is more than just an article of clothing; it's a statement of your distinctive personality and fearless fashion choices.
Sizing Information for: Onyx D-Ring Men's Vest
Option
Length
Chest
Waist
Shoulder
Small
69.5
106
103
47
Medium
70.5
111
108
48.5
Large
71.5
116
113
49.5
Xtra Large
72.5
121
118
51
XXtra Large
73.5
126
123
52
XXX Large
74.5
131
128
53.5
Measurements are currently in
This chart is specific for this item.