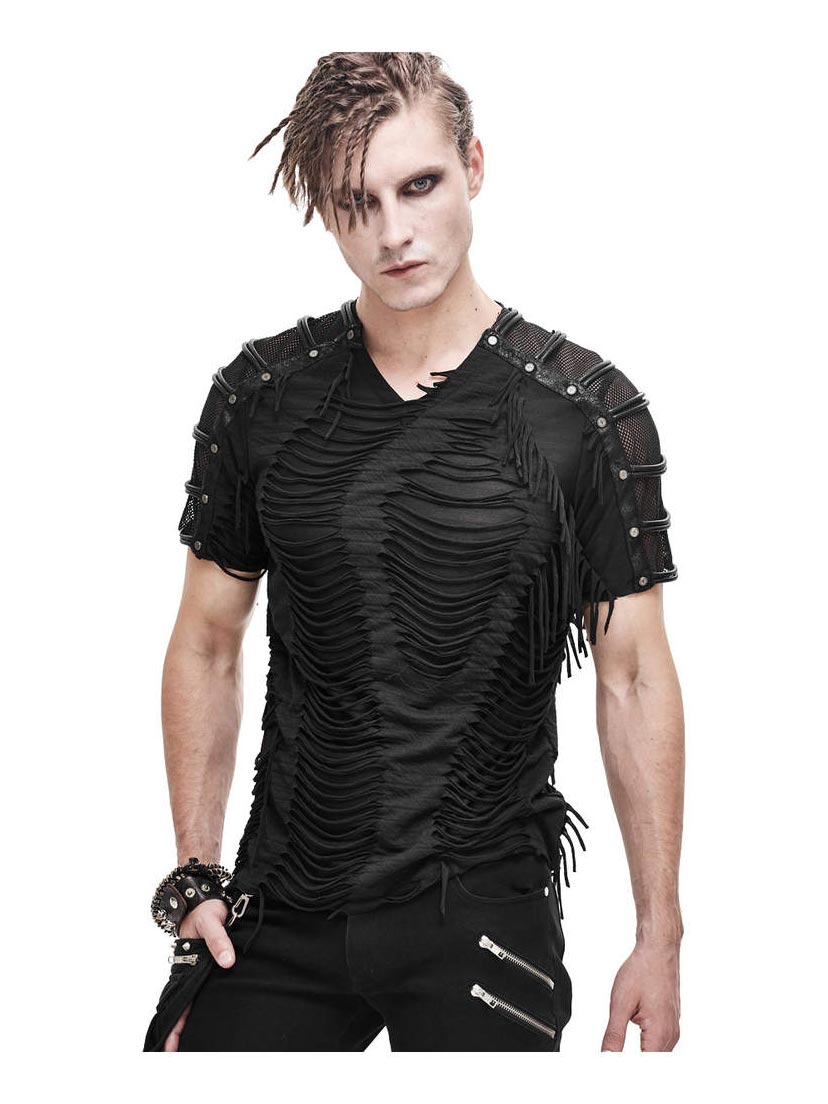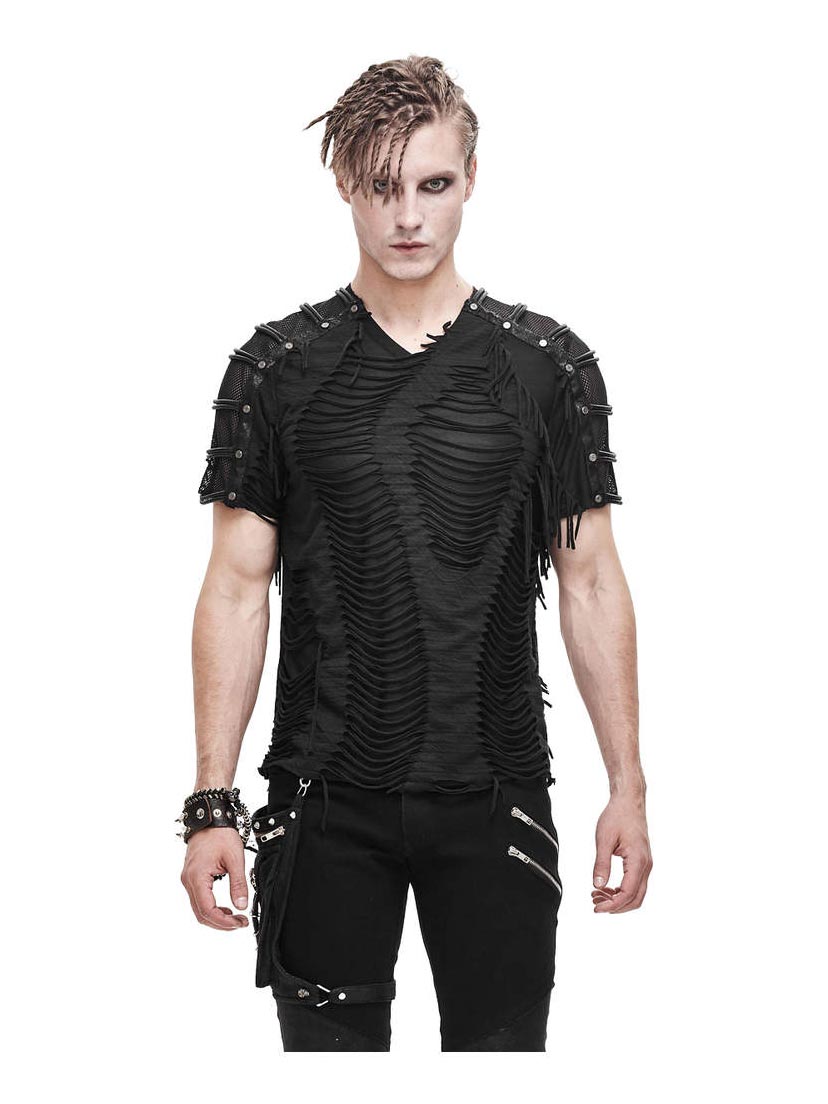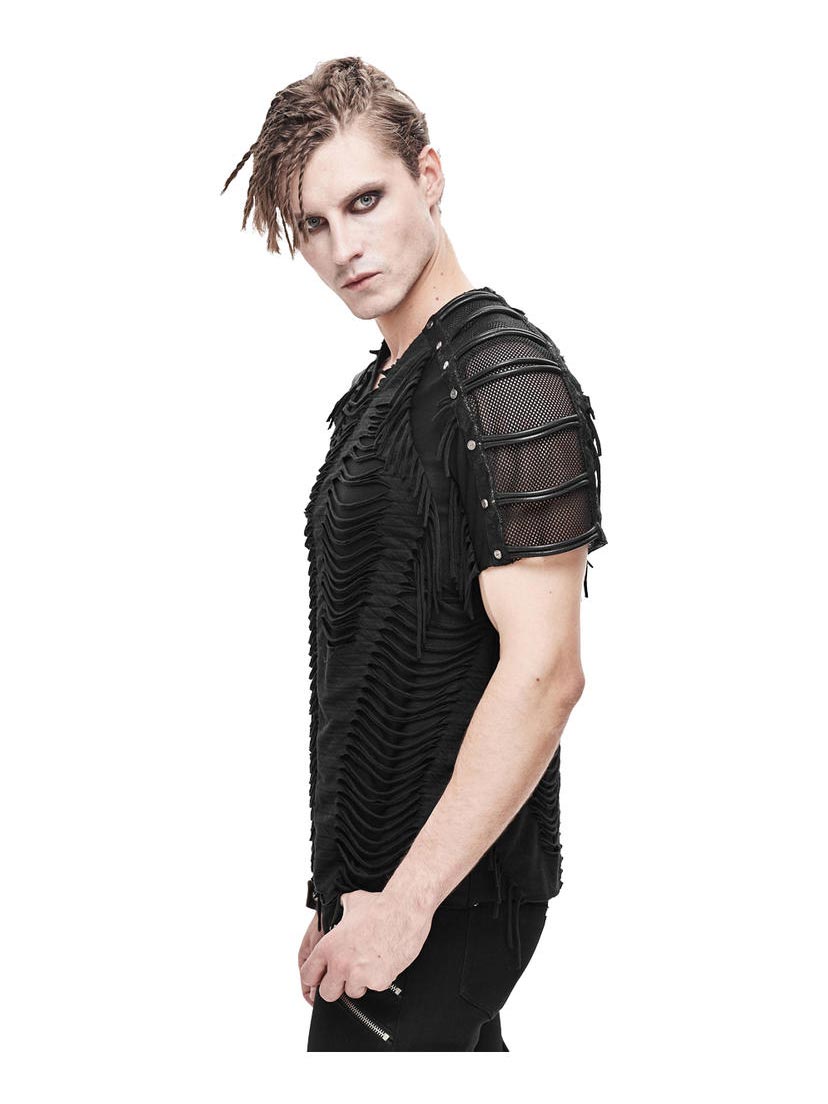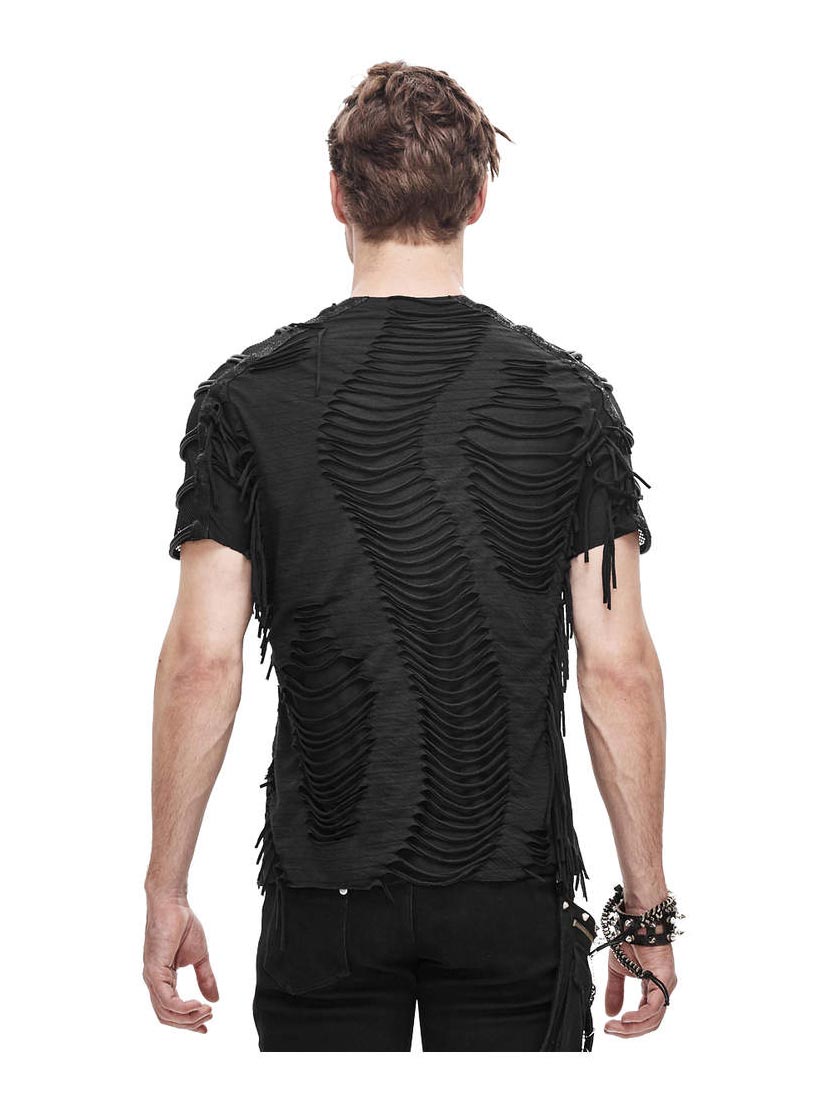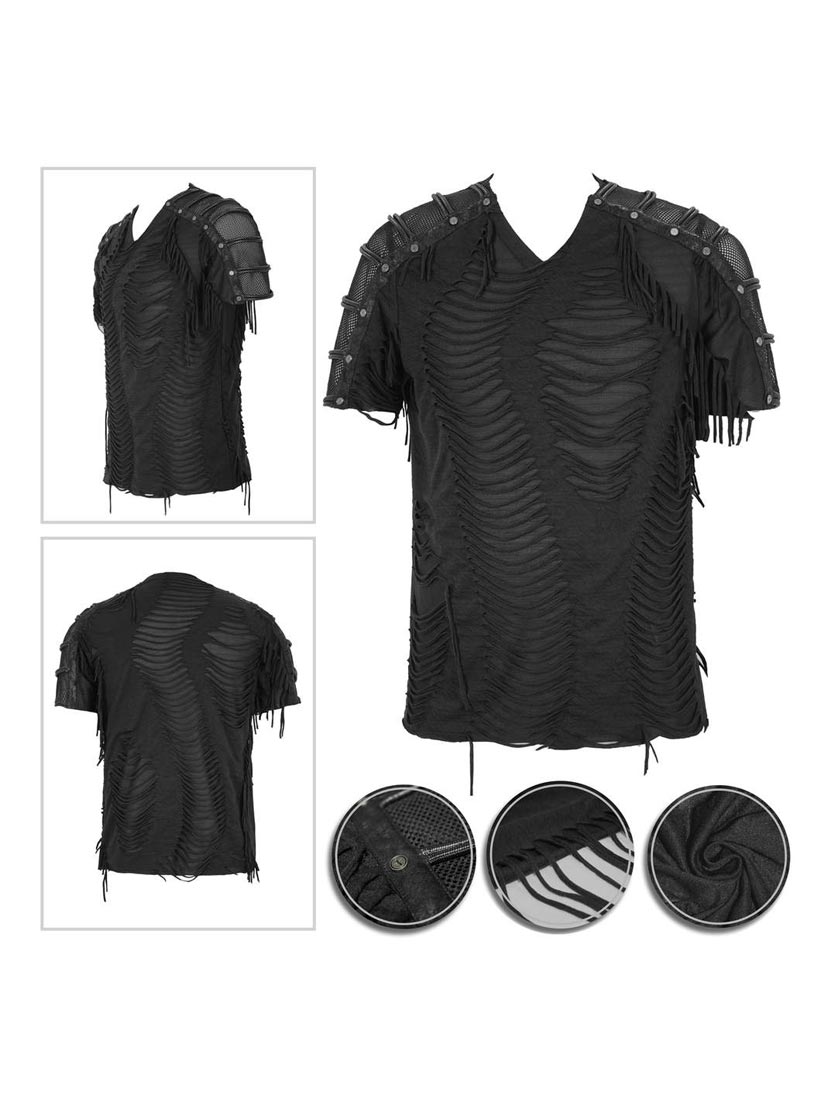 Night Stalker Men's Shirt
This soft fitted men's shirt has mesh netting on the sholders with cross ribbing and screw rivets. The front and back of the Night Stalker has slash cuts giving this shirt a very unique look.
Mesh with ribbing on each shoulder
Slash cut design on front and back
Sizing Information for: Night Stalker Men's Shirt
Option
Chest
Waist
Shoulder
Sleeve
Small
101
97
41
22.5
Medium
109
105
43
23
Large
117
113
45
23.5
Xtra Large
125
121
47
24
Measurements are currently in
This chart is specific for this item.