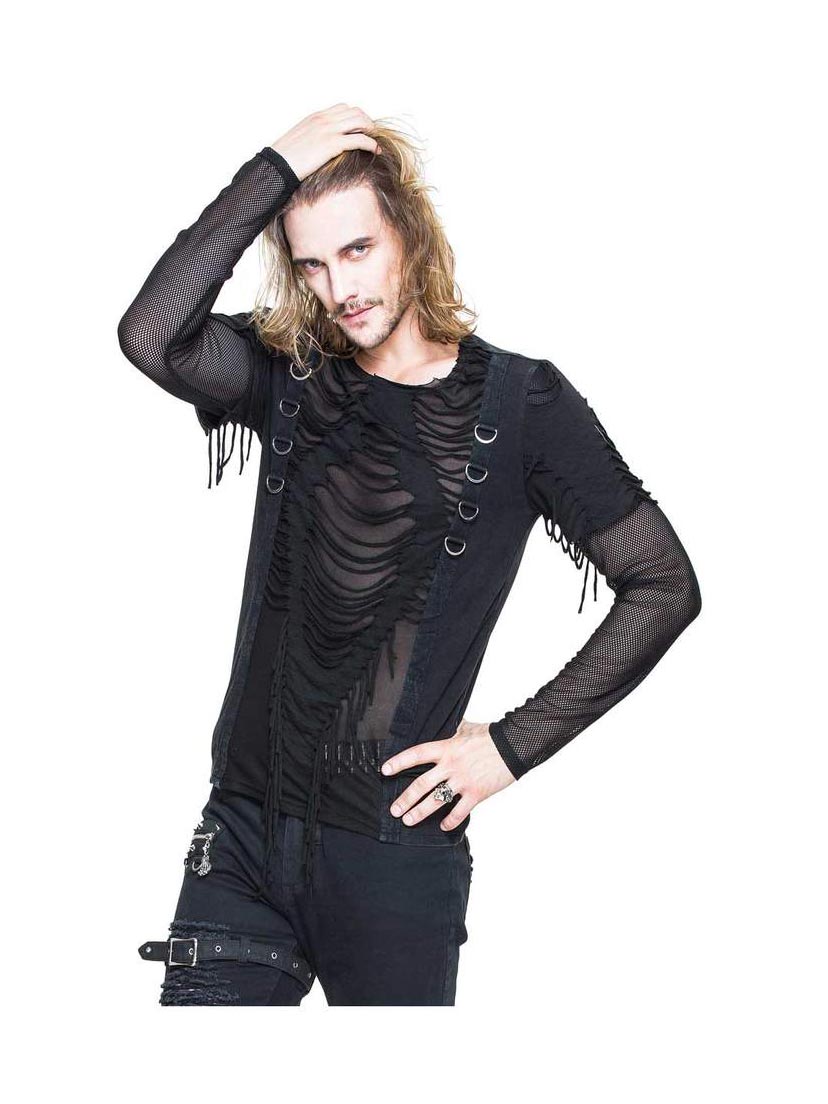 Men's Slashed Mesh Top
This unique long sleeve shirt is designed to captivate and inspire, making it a must-have for individuals who appreciate dark elegance and cutting-edge style.
More than just fishnet

Slashed Mesh Top boasts a mesmerizing mesh front and sleeves that create a striking visual contrast against the solid black fabric. The front of this shirt is adorned with D-ring details, adding an industrial edge to the design. The slash details on the front and shoulders further enhance the gothic appeal, giving the shirt a uniquely distressed appearance that's sure to turn heads.

Whether you're headed to a concert, a night out, or just want to express your alternative fashion taste, the Men's Slashed Mesh Top offers the perfect canvas for your self-expression.
Mesh front and arms
D-Ring details down the front
Slash details on the front and shoulders
Sizing Information for: Men's Slashed Mesh Top
Option
Chest
Sleeve
Medium
107
69.5
Large
112
70
Xtra Large
117
70.5
XXtra Large
122
71
XXX Large
127
71.5
Measurements are currently in
This chart is specific for this item.