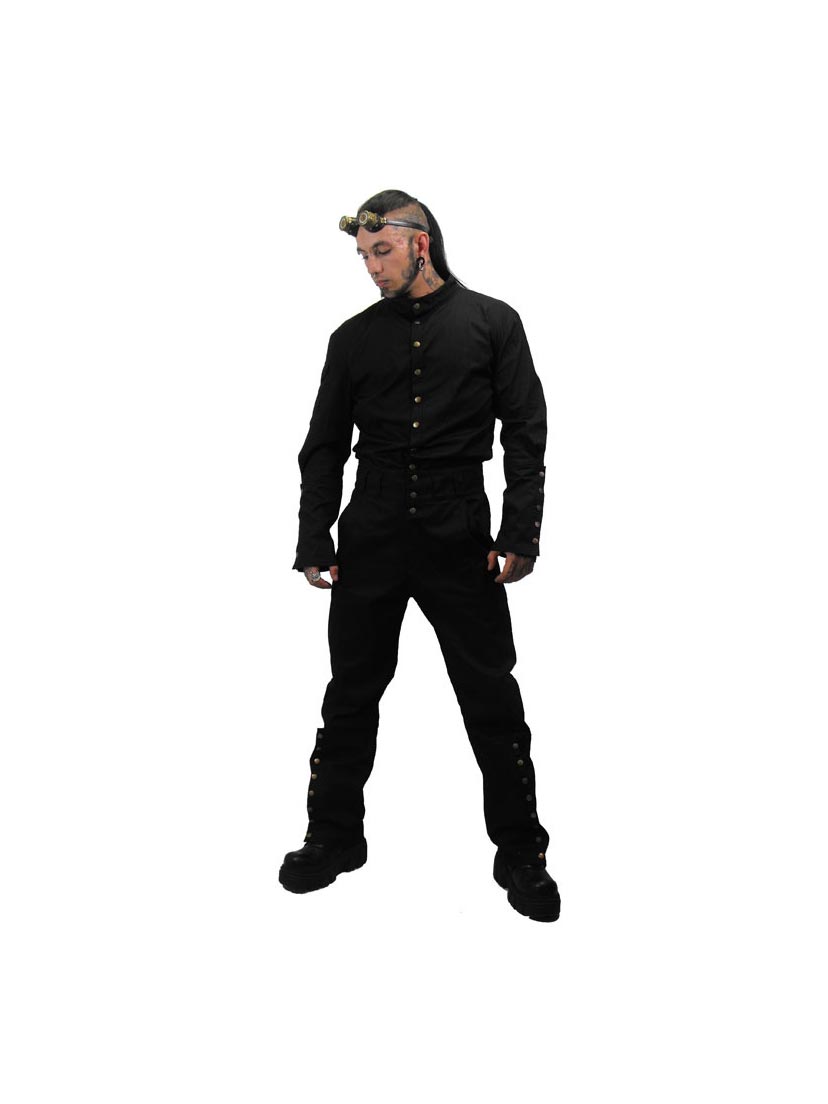 Chronus Steampunk Shirt
Mens black shirt with a steampunk twist. The cuffs are extra long and detailed with brass-colored buttons which can be undone to reveal a hidden pleat making the sleeves wider. The shirt fastens with matching buttons all the way down the front. Feature pocket on the arm with single brass button and a loose, standing collar.
Black canvas
Cotton
Long sleeves
Brass-coloured buttons
Imported
Sizing Information for: Chronus Steampunk Shirt
Option
Chest
Waist
Small
36
30
Medium
38
32
Large
40
34
Xtra Large
42
36
Measurements are currently in
This chart is specific for this item.