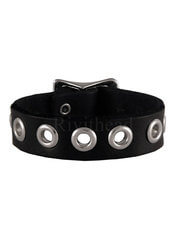 Share your thoughts with other customers
EW1 Grommet Leather Wristband
Reviewer:
Anthony Sarkis
I own 4 of these, 2 medium and 2 large. They are quick to break in but I did notice the build quality varies from one to the other. Its not visually noticeable but the feel kinda is.
3 people found this usefull.
Was this review helpful to you?