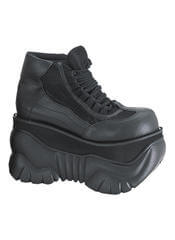 Share your thoughts with other customers
BOXER-01 Laceup Sneaker Shoes
Reviewer:
Sascha Wilkerson
These shoes are very wonderful. They are my first pair of platform shoes and they're very easy to walk in. They do have alot of toe room. A little too much, if you ask me. But still, easy to walk in, and very comfortable.
1 person found this usefull.
Was this review helpful to you?