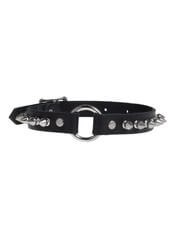 Share your thoughts with other customers
Like it
Reviewer:
Leslie
I like but not love this collar. It's less versatile than the non-spiked one. Also I wish there were fewer spikes on it, like if you were to take off every other one. However it still looks great with a corset and boots, so although I'll probably wear this one less often than the smooth cousin, I still like it.
3 people found this usefull.
Was this review helpful to you?