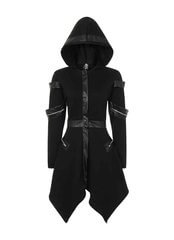 Share your thoughts with other customers
Good.
Reviewer:
AVJR
I tried this coat for the first time, and it looks great. The only thing I can I wish is that the sleeves can be a little longer. When I put my thumbs inside the hand holes, stretch, the sleeves don't stretch. It felt odd. Overall, it's a good coat.
3 people found this usefull.
Was this review helpful to you?