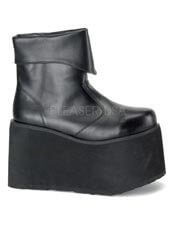 Share your thoughts with other customers
Monster boots
Reviewer:
Russ
I have enjoyed the boots very much. They are surprising stable and easy to manuever in. My 6' 2" 300 pound frame is now about 6' 9" with these on. It is fun to see the looks I get with these on. Good product, great for Halloween!!!
1 person found this usefull.
Was this review helpful to you?