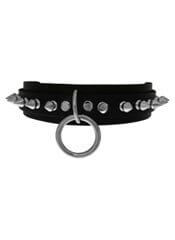 Share your thoughts with other customers
Quality
Reviewer:
Char
When I received the choker the first thing I noticed was the quality of the leather and the metal. The leather is real leather. It's a bit stiff, but that is expected of new leather and it softened as I wore it more. The metal did not irritate my skin (I am severely allergic to nickel and am very wary when buying anything containing metal, so quality metal is a huge concern for me.) It's very sturdy and will last a long time. I like it very much- and so does my boyfriend! ;)
6 people found this usefull.
Was this review helpful to you?