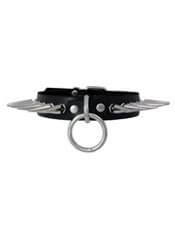 Share your thoughts with other customers
Large Spike Sub Collar Choker
Reviewer:
The_punk_gal
This choker is amazing quality! The leather is nice and sturdy! The only complaint I have is that I ordered the smallest size available and even when I wear it it's still large on me. But other then that I love it! HIGHLY RCOMMEND


Shipping was fast also!
4 people found this usefull.
Was this review helpful to you?