Straight bar lacing.
BY BLUE 03.25.13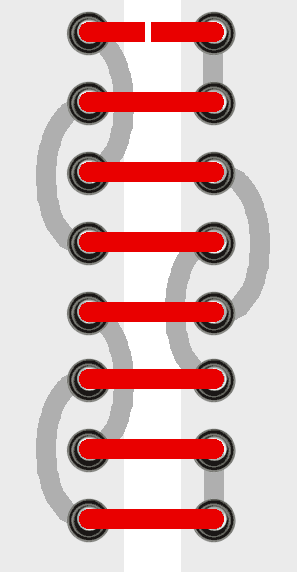 There are about a million and one ways to lace up your boots. Here is one of our favorite ways. This straight bar lacing looks clean and is easy to do.
Begin your lacing at the bottom of the boot. Get equal lengths of lace on both sides. On one side of the lacing go up one eyelet and out the top. On the other side go up 2 leaving an empty eyelet. Now run the lace to the adjacent side. Continue this but skip one eyelet each time until you reach the top. At the top of your boot finish the lacing just as you did the bottom.